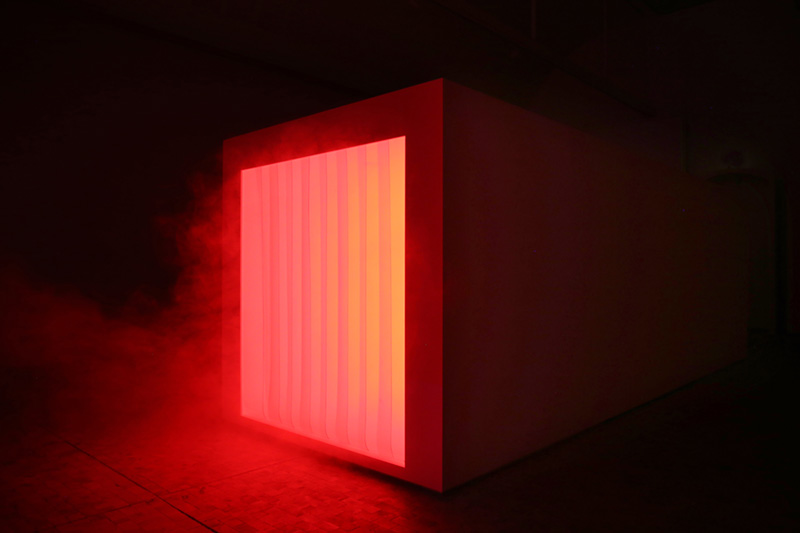 M E L L E M R U M
Solo exhibition at Kunstmuseet i Tønder, Denmark, April 21 - Septembver 19, 2021
Works: OPUS MORS, MEMBRANE, MELT and a new work ANIMAL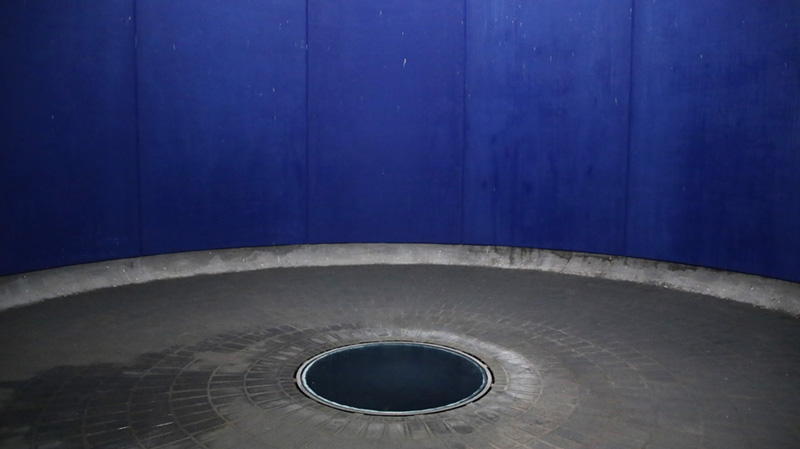 OPUS MORS / Opus Morturarium & Opus Crematio
MELLEM RUM, Kunstmuseet i Tønder, Denmark, April-September 21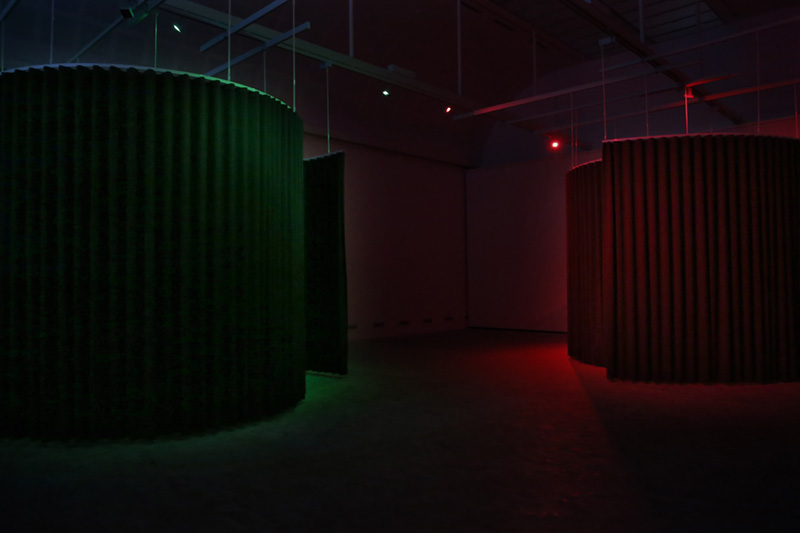 OPUS MORS / Opus Putesco & Opus Autopsia
MELLEM RUM, Kunstmuseet i Tønder, Denmark, April-September 21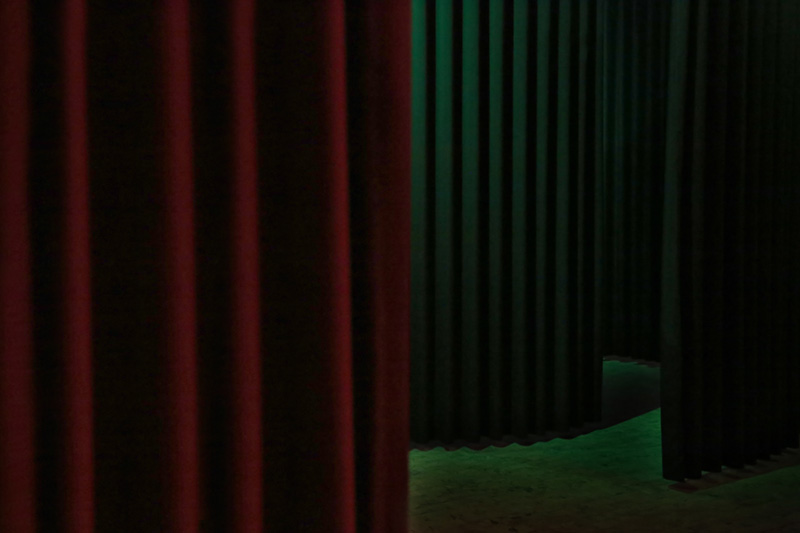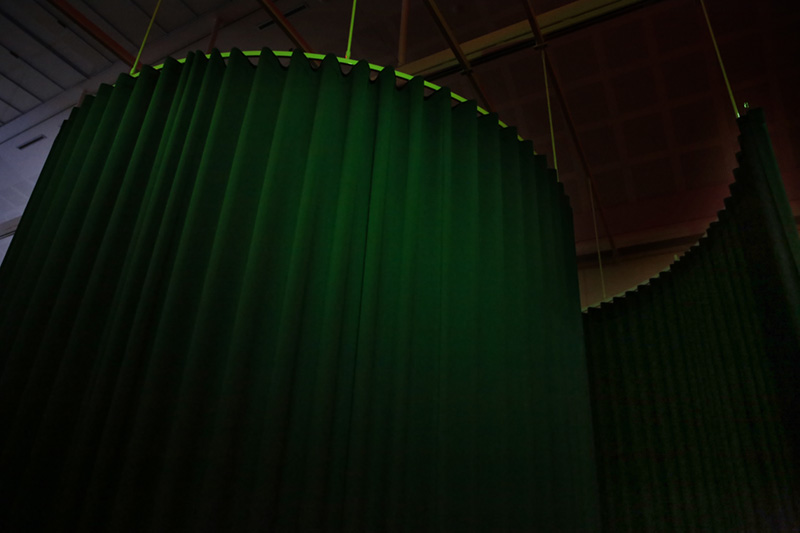 OPUS MORS / Opus Putesco
MELLEM RUM, Kunstmuseet i Tønder, Denmark, April-September 21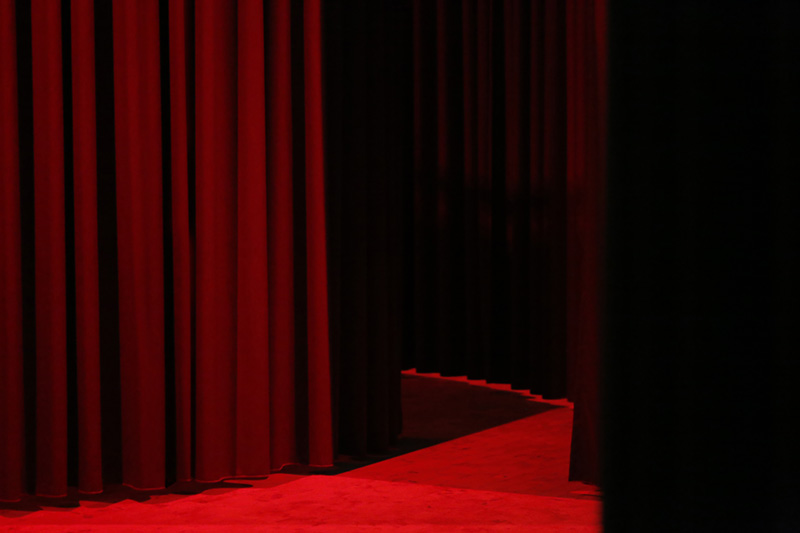 OPUS MORS / Opus Autopsia
MELLEM RUM, Kunstmuseet i Tønder, Denmark, April-September 21
________________________________________________________________________________
SOME SAY THE WORLD WILL END IN FIRE
New work for In Focus: Statements at Copenhagen Contemporary
Opening on June 25th, 2020
________________________________________________________________________________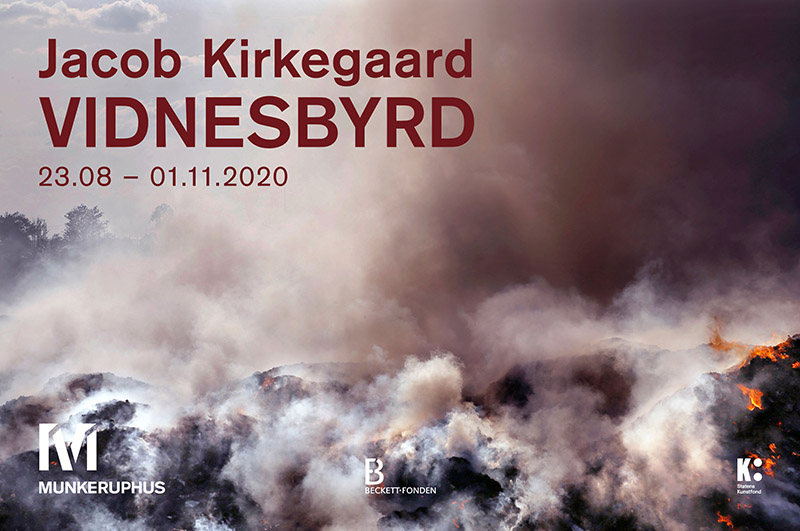 VIDNESBYRD

Solo exhibition at Munkeruphus, Denmark
Works: TESTIMONIUM, Testimonials # 1-2, Opus Crematio, Opus Putesco
and two new works Substratum and Necromonicon
August 23 - November 1, 2020
________________________________________________________________________________
World premiere at BLOOM - Festival for nature and science,
Copenhagen, Denmark, May 25th, 2019!


O P U S M O R S

A sound work on four significant environments for the immediate post-mortem

OPUS MORS aims to offer a contemplative listening space for one of the most existential and natural aspects of being alive, which is death. The project portrays the four most common sound environments that human body will be surrounded by or exposed to in the immediate post mortem: a morgue, autopsy, decomposition and cremation, events that no one will ever get to sense on their own bodies because of the very fact of death. The work seeks not only to offer this hitherto unheard listening space but an alternative and immersive sonic meditation into the mostly used or misused depictions of death. Through the act of listening, the work will offer a space for contemplating on the passing.
OPUS MORS consists of four unique parts, each composed from sound recordings of these four environments;
Opus Morturarium reveals the ambience inside a morgue heard through the slow tones from the facilities that keep the corpses cold.
Opus Autopsia are detailed and precise near-field sound recordings of a full autopsy starting with opening the corpse, following the removal and slicing and cutting open all the organs and brain, to finally returning all the organs, closing and washing the corpse.
Opus Crematio is a sound portrait of a cremation starting from the coffin being rolled into the oven, to its different burning stages, the removal and relocation of the ashes to the ash cooler and then to the bone crusher. Ultimately, the ashes are being poured into the urn.
Opus Putesco is sound recordings made at a forensic study facility where donated corpses are placed in an enclosed nature area to decompose while being studied. The knowledge of the different stages of decomposing bodies help the police in forensic evidence cases. This work was made from sound recordings of decomposing corpses recorded with microphones placed only 1 cm above - as well as with sensors placed inside the corpses.
The sound recordings of two autopsies and in the morgue were made possible with permission from professor in forensic medicine at the University of Southern Denmark Peter Mygind Leth, deputy chief forensic pathologist Peter Thiis Knudsen and forensic technicians Tonny Hansen and Jan Leth. The sound recordings of three cremations were made with permission from crematory operators Michael Hansen and Ole Pedersen at Odense Crematorium, Denmark. Sound recordings of three decomposing corpses were made possible with permission from Forensic Anthropology Center at Texas State University, USA.

DATES:
World premiere at BLOOM - Festival for nature and science, Copenhagen, Denmark, May 25th, 2019
Museum of Freud's Dreams, St. Petersburg, Russia, June 1st, 2019

This work will be released as an exclusive 4 x vinyl box set in August or September. Stay tuned.


________________________________________________________________________________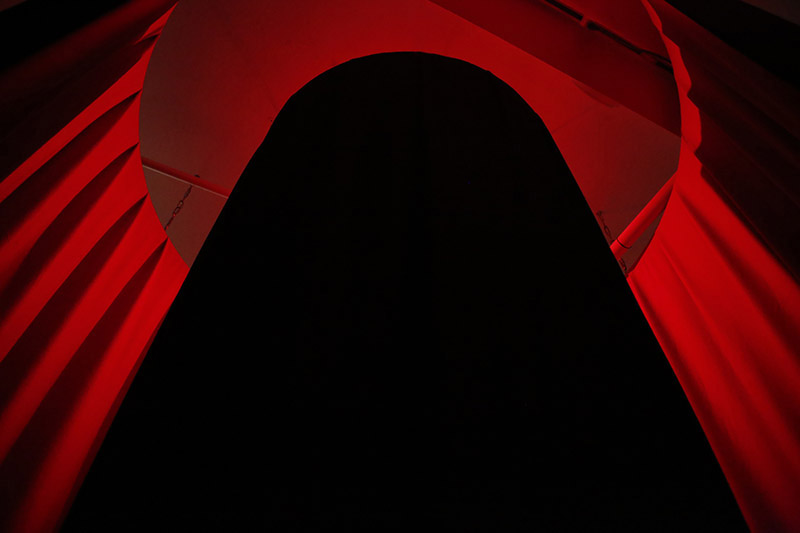 E U S T A C H I A f o r 1 8 E A R S
Eustachia for 18 Ears is a sound installation composed from tones emitted by the cochlea of the inner ear. These faint but constant and crystal clear acoustic tones, called spontaneous otoacoustic emissions (or SOAE), are produced - without external stimulation - by the ears of only some people. Whereas the combinations of tones emitted from one ear can be dissonant and microtonal, tones emitted from another ear can be almost harmonic. Each emitting ear produces something akin to an acoustic fingerprint.
Recorded and amplified by Jacob Kirkegaard, this work is based on a selection of 9 people where both ears emit their own unique SOAEs simultaneously.
The blood-red textile shaped installation is designed as two imaginary cochleas representing the left and right ear of a person who's ears emit SOAEs. At the center of each cochlea a parabolic speaker reveals the tones from their left and right ear respectively.
Eustachia – For 18 Ears is an immersive and intimate listening inner-space into an otherwise unheard chamber of our very ears. Into the reversed and paradoxical act of listening to the sound of the ears themselves.

For the exhibition Invisible Man @ Wood Street Galleries, Pittsburgh, USA, Spring and Summer 2019
________________________________________________________________________________



B L A C K M E T A L S Q U A R E
________________________________________________________________________________


A black metal plate (100 x 100 x 0.1 cm), sensor, contact speaker, light, amplifier and steel wire.

Black Metal Square # 1 is a freely hanging black metal plate whose subtle natural vibrations are amplified and played back into itself, evoking its resonant frequencies. The installation refers to Kazimir Malevich's famous painting Black Square from 1915 and his quote 'It is from zero, in zero, that the true movement of being begins'. The astronomer Robert Fludd's drawing of the black square from 1617 inscribed with the phrase 'et sic in infinitum' (and so on to infinity) is also an inspirational source for Jacob Kirkegaard's black square, who asks the question: 'but how does the black square sound?"

Exhibition at Galleri Tom Christoffersen, Copenhagen, Denmark
January 19th - 26th, 2019
Opening with live performance on the 18th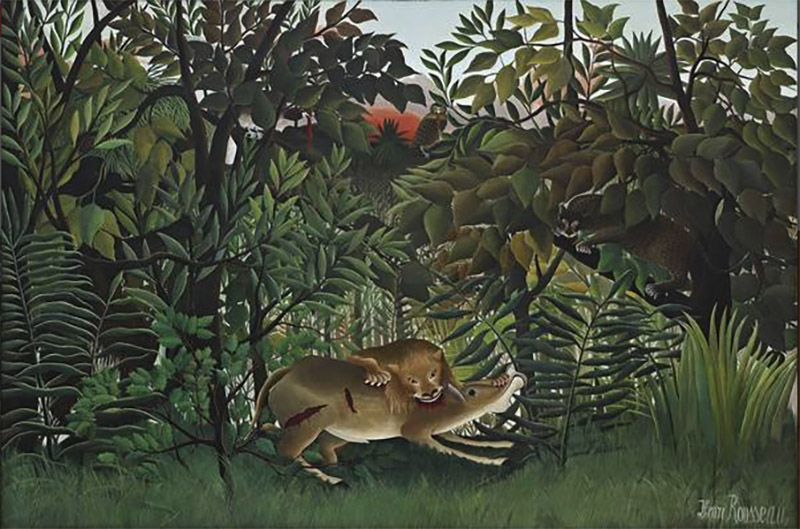 WILDERNESS is an extensive exhibition dedicated to the fascination of the phenomenon "wilderness" in art - from the 1900 to the present. SHIRN Kunsthalle in Frankfurt . Showing MELT. Opening on October 31st. Exhibition period: Nov 1st, 2018 - Feb 3rd, 2009

________________________________________________________________________________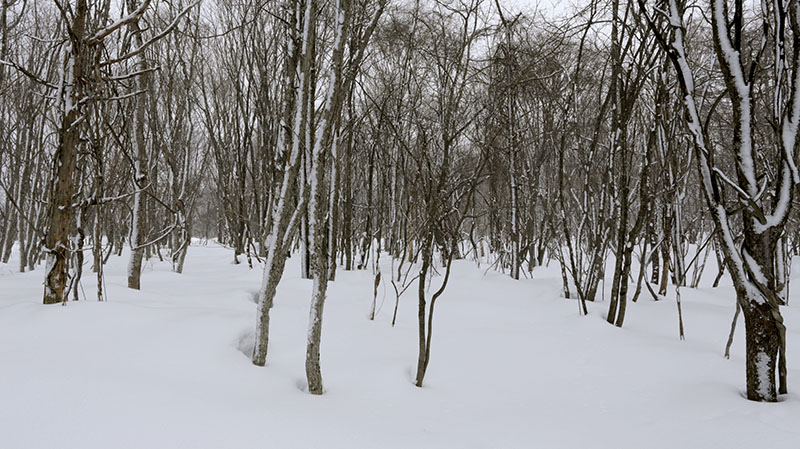 STIGMA is part of the group exhibition Between Realities at Fägfabriken in Stockholm, Sweden:


"Five contemporary artists participate in the exhibition Between Realities and in different ways focus upon what it entails to be human in a rapidly changing world. A world where technology is perpetually altering our behaviours and perceptions of the world.
Naturally, it is difficult to fully grasp and portray what digitalization will mean for our lives and societies. The constantly connected world creates exciting possibilities as well as practical and philosophical challenges. Is it accurate to say that digitalization alters our perception and that we thus experience the world through a deceptive filter that amplifies, reduces and ultimately distorts? If so, what does that mean?

Between Realities presents works by Anna Uddenberg, Jacob Kirkegaard, Wendy McMurdo, Julius von Bismarck and Katja Novitskova that reflect on the technological development and its impact on the future society."

STIGMA functions partly in an artistic tradition of nature descriptions, but is multi-layered and moves in between dimensions. With the help of highly sensitive microphones, Kirkegaard has recorded sounds that you cannot hear with the human ear.
The sounds add another dimension and layer to the video footage. They change the perception and experience of the landscape and open up for new interpretations. Since the piece was recorded in Fukushima, it is easy to draw connections between the soundtrack and the radioactivity. The radiation is always there but it cannot be seen with your eyes. STIGMA also opens up discussion about the relation between civilisation, nature and humanity.
________________________________________________________________________________


Jacob Kirkegaard will be part in the upcoming 21st Biennale of Sydney "Superposition - Equilibrium & Engagement".

The biennial will show Kirkegaard's work Through the Wall, a large installation consisting of recorded sound from both sides of the Israeli West Bank Barrier – an eight-meter concrete wall also known as the 'Apartheid wall'. The use of both ambient microphones and vibration sensors placed directly on the concrete surfaces reveal a merging sound environment from both sides of the wall. The installation is constructed as a physical large wall with built-in speakers.
________________________________________________________________________________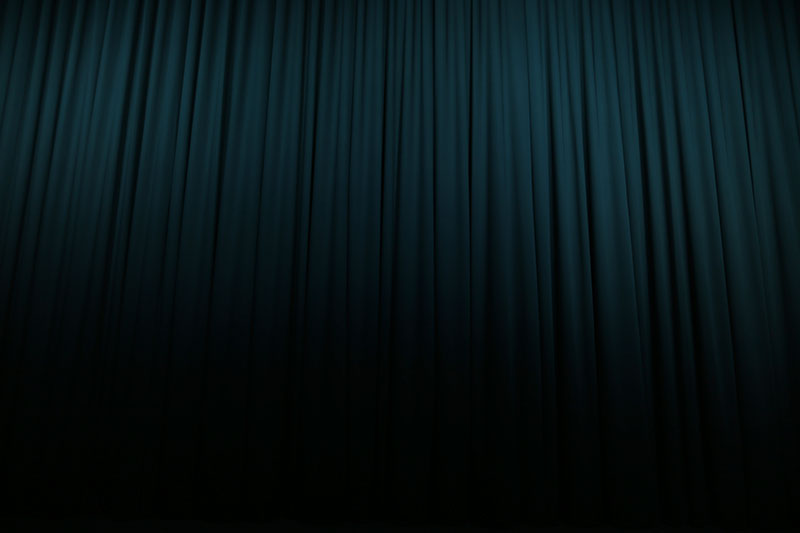 Isfald at the exhibition 33° at David Winton Bell Gallery, Providence USA
Building on a history of artists' exploration of the iconic landscapes of polar regions that dates back to the late nineteenth century, the current crisis of climate change and the associated threat of ice melt and sea level rise have drawn a legion of international artists to Greenland, the Arctic and Antarctic. They travel to document the beauty and the destruction of the region, in hopes of drawing viewers' attention to the loss that is in the making and eliciting action toward change.
33° presents the work of six artists: Danish sound artist Jacob Kirkegaard and photographers Olaf Otto Becker (German), Camille Seaman (Native American/African American), James Balog (American), Jean de Pomereu (French), and Iain Brownlie Roy (Scottish). Kirkegaard's forty-minute soundspace Isfald (Icefall) will be on view at the David Winton Bell Gallery, alongside photographs of glaciers, icebergs, and the Greenland icesheet by Becker and Seaman. Photomural by Becker, Seaman, Balog, de Pomereu, and Roy will be displayed on the exterior of buildings across Brown's campus.
33° is mounted in conjunction with the Brown Arts Initiative's theme of "Art and Environment," and coincides with Polar Opposites, a BAI symposium, and Writing on Water, a program of the Institute at Brown for Environment and Society. 33° is produced by the David Winton Bell Gallery and the Public Art Committee with generous support from an anonymous donor and the Brown Arts initiative.
________________________________________________________________________________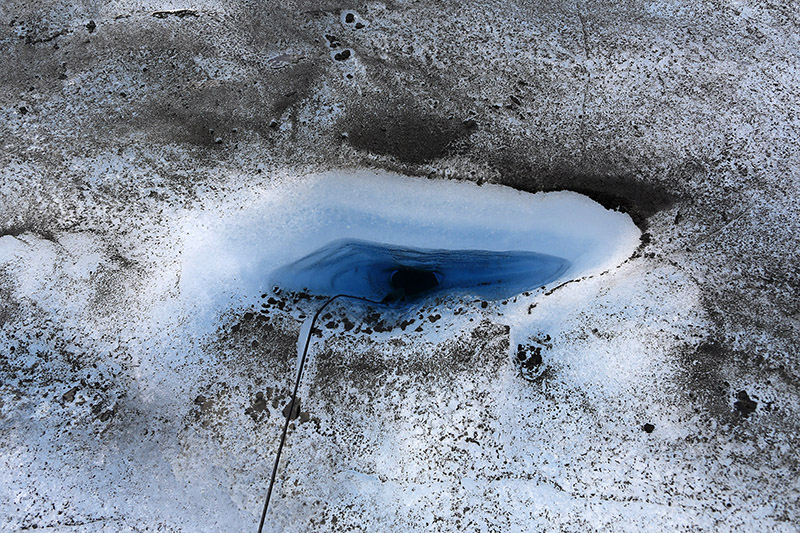 Fridman Gallery proudly presents the first solo exhibition in the United States by Jacob Kirkegaard

Kirkegaard documents acoustic and visual properties of carefully selected environments to create spatial installations, sound sculpture and photography. He has recorded subterranean geyser vibrations, empty rooms in Chernobyl, Arctic calving glaciers and tones generated by the human inner ear itself. The exhibition includes several projects representative of the artist's practice:
Black Metal Square #1 (2017) is a free-hanging one-square-meter black metal plate whose subtle natural vibrations are amplified and fed back into itself, enhancing the readymade resonance. The sound sculpture references Kazimir Malevich's Black Square and the astronomer Robert Fludd's early 17th century drawing of a black square inscribed with the phrase et sic in infinitum (and so on to infinity). What does the Black Square sound like?
Ice Age (2016) is a pair of photographs of spectacular glaciers in Greenland where Kirkegaard made field recordings of melting ice. In one of the pictures, we see a hydrophone cable disappearing into a hole in the glacier, which resembles an eye staring back at us. The hydrophone is listening deep inside the glacier, eavesdropping on an otherwise inaccessible and dangerous space. Presented alongside the photographs is Melt, a composition of those field recordings, a sonic image of constant flow and change, and of human actions affecting the surrounding world.
Hotel Chernobyl (2006) is a series of photographs taken inside the only hotel existing inside the Zone of Exclusion in Chernobyl, Ukraine. The images of barren interiors, filled only with 1980s furniture and dim halogen light, resonate with the conspicuous absence of human bodies. Accompanying the photographs is Aion, an audio-visual work recorded and filmed in the Zone.
________________________________________________________________________________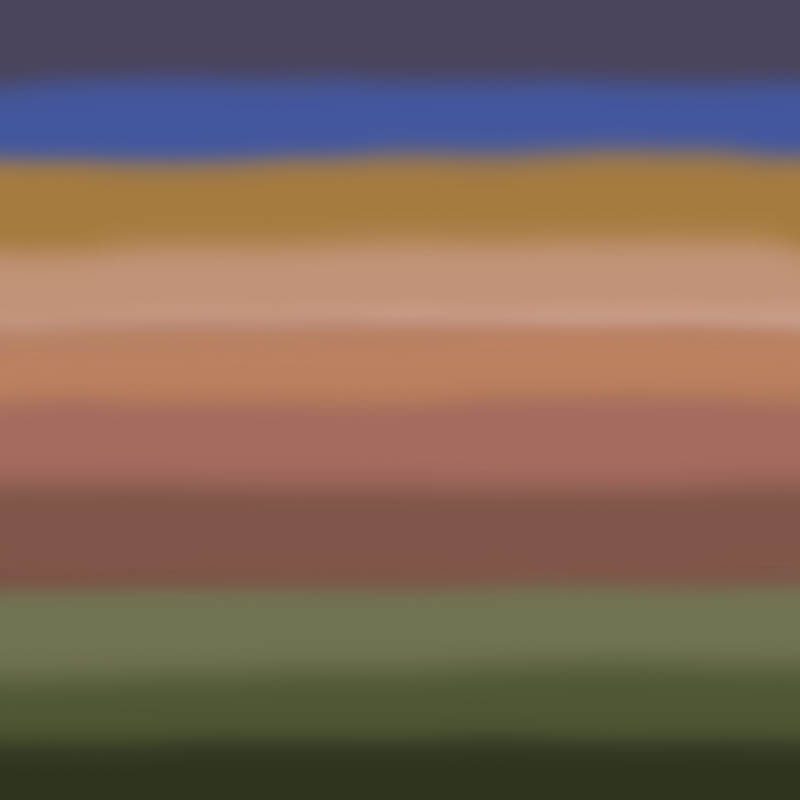 T r a n s m i s s i o n

A new sound and light installation by Jacob Kirkegaard, commissioned by and created especially for Resonant Spaces: Sound Art at Dartmouth, an exhibition presented by the Hood Museum at Dartmouth College
in Hanover, New Hampshire, U.S.
The work consists of seismic vibration recordings of the ambient resonance of rock arches from around Native American Tribal lands in Utah and Arizona, combined with above ground acoustic recordings from the same places.
Some of the arches are sacred sites for Native Americans who inhabit the region. One of these, in English known as Rainbow Bridge or in Navajo Nonnezoshe meaning "rainbow turned to stone," is set in a deep, remote canyon at the foot of Navajo Mountain. Tribes for whom this arch is sacred - and who have visited and/or used this site for thousands of years, as confirmed by oral testimony, archaeological site analysis, and ethnographic documentation - include the Navajo, Hopi, Kaibab Paiute, San Juan Southern Paiute, White Mesa Ute, and Zuni.
Transmission will be resonating up through the Fairchild Atrium at the ECOLAB (Department of Geography at Dartmouth College), a tall and slender architecture made of raw concrete. Its ambience is quiet and students utilize nearby spaces.
The deep but subtle seismic vibrations from the arches will sound from the bottom of the atrium and resonatein the otherwise quiet space. The above-ground ambient acoustic recordings made from the areas around the arches will whisper from the top of the tall atrium. A vertical sonic space spanning from below to above the surface of the earth is created.
Transmission - a signal that is broadcast or sent out. Or something that is passed on.
Whereas our surroundings above the earth's surface mostly relate to the present, archaeologists and geologists utilize the spaces beneath our feet to study the past. Combining these above and below ground spaces can be experienced as deep time listening – in the present. Our geological spaces are dark, dense and slow. They contain, hide or reveal past events, long forgotten, unknown or ignored parts of our lives and history. But the obscured past can also be found in the human subconsciousness, reflecting Native American anthropomorphism of natural features - in particular Rainbow Bridge.
During his field trip, Kirkegaard also studied the natural light in its surroundings. Inspired from the areas surrounding the different arches, Transmission will include slowly shifting tones of light in subtle colors.
The seismic vibration data were recorded by geoscientist Jeffrey Moore and geophysics graduate student Paul Geimer from the Department of Geology & Geophysics at the University of Utah. During April 2017, Jacob Kirkegaard joined Dr. Moore and Mr. Geimer on a field trip through Utah and Arizona gathering seismic data and acoustic recordings. Thanks to Jeff Moore, Paul Geimer, Erik Stanfield

Click HERE for more about Transmission and HERE for more info about Resonant Spaces - Sound Art at Dartmouth

________________________________________________________________________________


Imaginary West Indies

by Jacob Kirkegaard and Niels Lyhne Løkkegaard

26 August – 22 October 2017
Opening: Friday 25 August 5-8pm
2017 is the centenary of the sale of Denmark's former slave colony known as the Danish West Indies. To mark the occasion, Jacob Kirkegaard and Niels Lyhne Løkkegaard have created a sound installation using audio recordings from the islands to portray an imagined 'Paradise Lost'.
The sound artists and composers Jacob Kirkegaard and Niels Lyhne Løkkegaard are both renowned for their ability to convert sound into a form with the character of an artwork and a bodily dimension that can be experienced by more than the ears alone. In his art, Jacob Kirkegaard uses acoustic phenomena that are usually either overheard or inaudible to the human ear. Using a range of sensors and recording methods, the material unfolds in compositions and spatial, visual and sound works. Niels Lyhne Løkkegaard's art focuses on the multiplication of sound, extending it beyond its usual boundaries to re-emerge in new forms, as well as on the creation of imaginary musical works that the listener has to envisage before their inner ear. Here the two artists have joined forces to follow in the footsteps of tourist brochures to the former colony in the US Virgin Islands, making Vestindiske Forestillinger ('West Indian Imaginings') an expression of Danish post-colonial consciousness 2017.
Despite heightened awareness of Denmark's past as a colonial power, Danish travel agencies continue to sell a romanticised version of Denmark's former colony. Whereas European nations like Germany and France have used the names Namibia and Vietnam instead of their former colonial designations for years, the former colony on the Virgin Islands is still referred to as 'the Danish West Indies' in Denmark, something 10,000 Danish tourists travel across the Atlantic every year to experience. But what is it that appeals to Danish tourists? Is it the climate, food and beaches? Or is it the dream of 'Paradise Lost'? Nostalgia for something that could still be Danish today – if only it had not been sold.
The sound work is presented in a room bathed in green light, reminiscent of the green screens used to locate people and events in an imaginary film context. The use of this green light reflects the artists' aim of locating the listener against an impossible background, or a background made possible solely via the listener's subjective fantasy – a range of 'realities' that unfold in the imagination of the individual listener.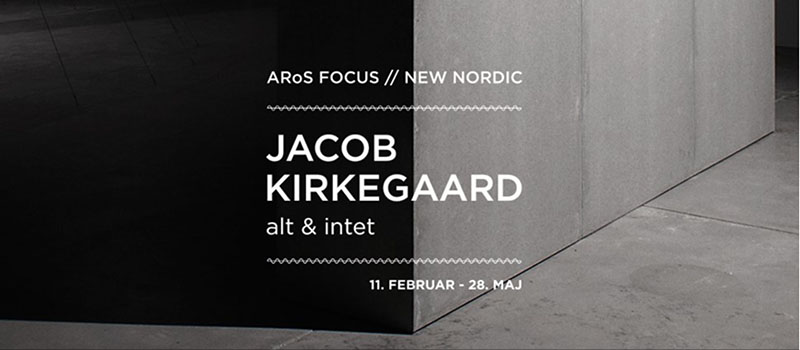 all & nothing
Jacob Kirkegaard
Solo exhibition at ARoS
February 2017 until May 2017
Jacob Kirkegaard is part of the Aki Aora artist residency in Tulum, Mexico, where he'll be creating a new underwater sound installation portraying the surrounding Cenotes. January 2017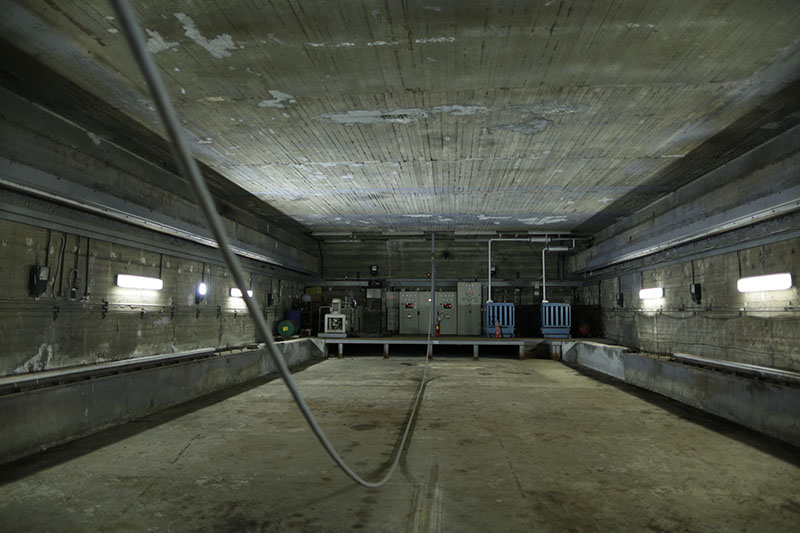 SWAY, a new sound work created during IMPLODE residency, Chalkida, 2015.
Welcome to Sonic Topographies in Athens on Dec 11th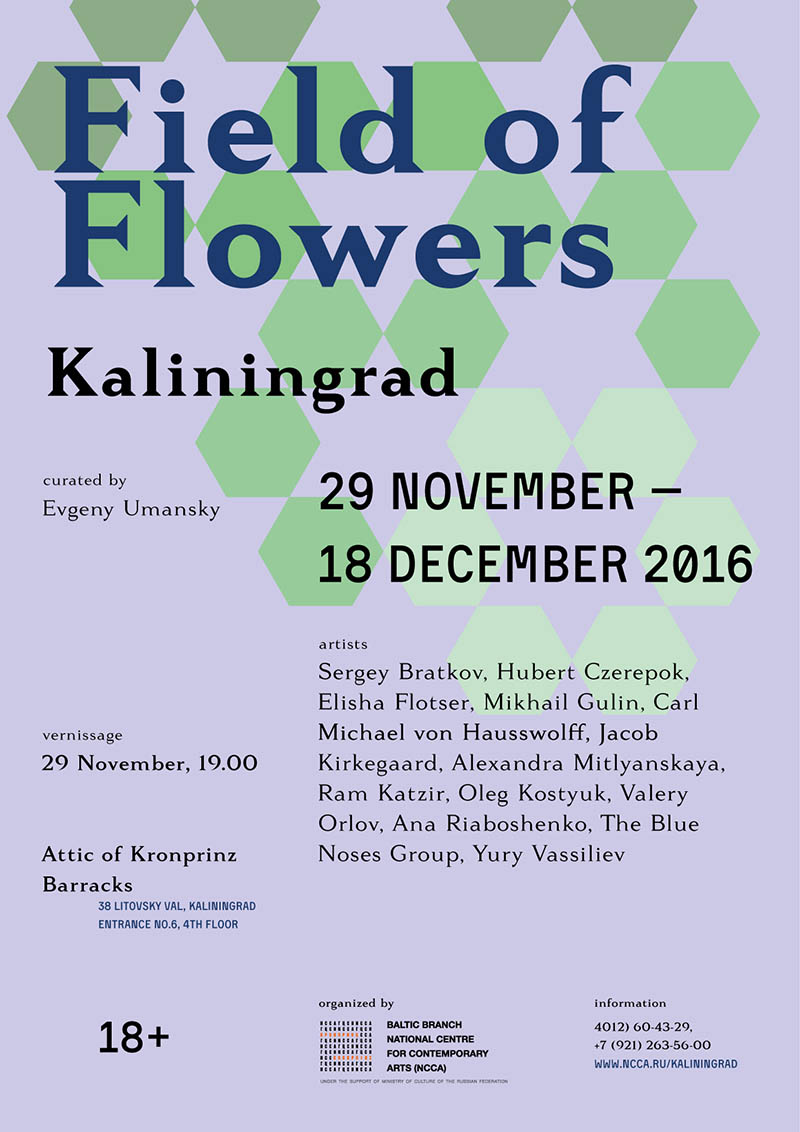 Galleri Tom Christoffersen shows EXPULSION at Market Art Fair, Stockholm, Sweden

During an exorcism in Ethiopia priests intervene and perform exorcisms on behalf of those believed to be afflicted by demons. Possessed persons are brought to a church or prayer meeting. Often, when an ill person has not responded to modern medical treatment, the affliction is attributed to demons. Unusual or especially perverse deeds, particularly when performed in public, are symptomatic of a demoniac. Dialogue with the spirit is an important part of the exorcism ceremony. It helps the exorcist to know how the spirit was operating in the life of the demoniac. The signs and events mentioned by the spirit are affirmed by the victim after deliverance.
Jacob Kirkegaard @ 2016 - Courtesy Galleri Tom Christoffersen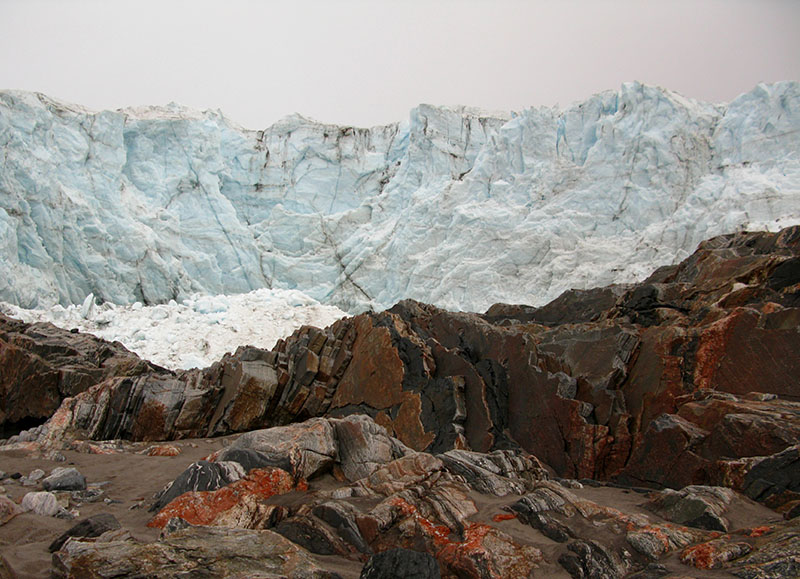 MELT is part of Market Art Fair, Stockholm, Sweden

MELT is a sound work that is installed on the roof terrace of Market. The work is a recording of different stages of ice melting, moving from the violent sounds of ice caps grinding against each other, to trickling sequences and flows of water.
MELT traces how water moves through different aggregate phases, from solid to liquid, changing the combination of molecules irrevocably.
It is both an image for constant flow and change, and for how human actions affect the world surrounding is. Installed on the roof terrace of Market, visitors are invited to spend time and observe the change of conditions in the piece, while overlooking the Stockholm waterfront where the lake Mälaren and the Baltic sea meet. Curated by Stefanie Hessler.
Jacob Kirkegaard @ 2016 - Courtesy Galleri Tom Christoffersen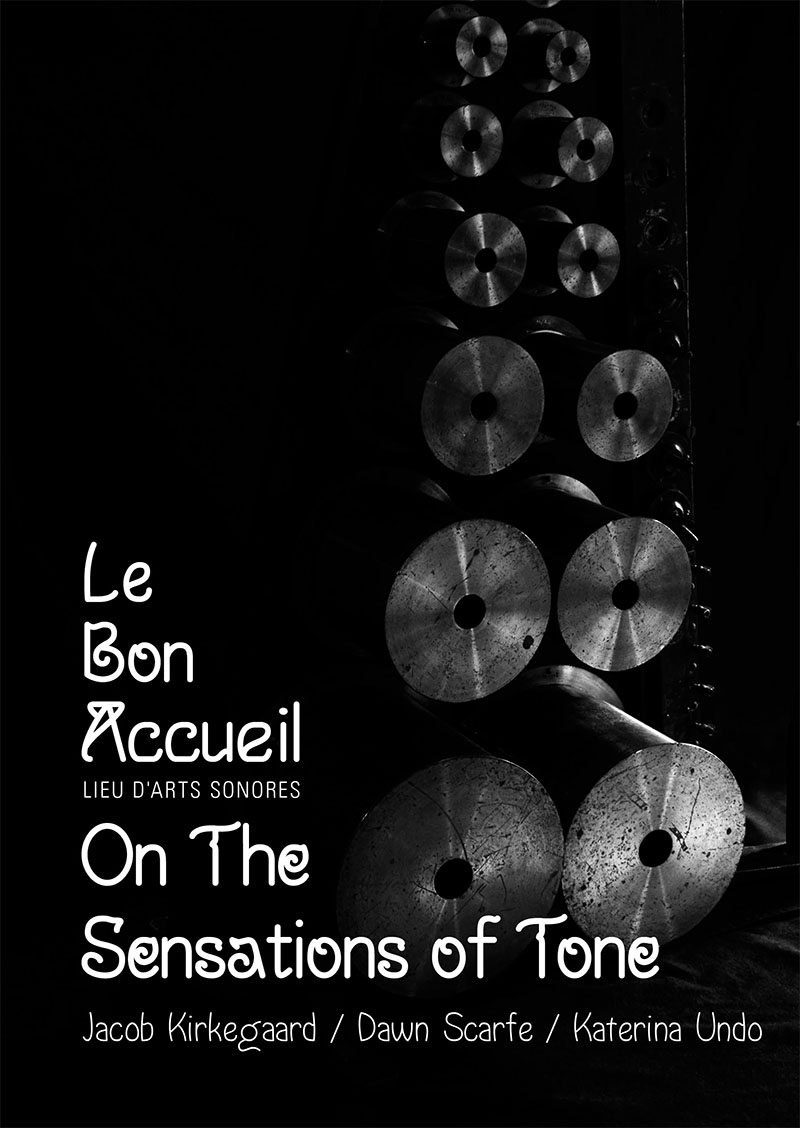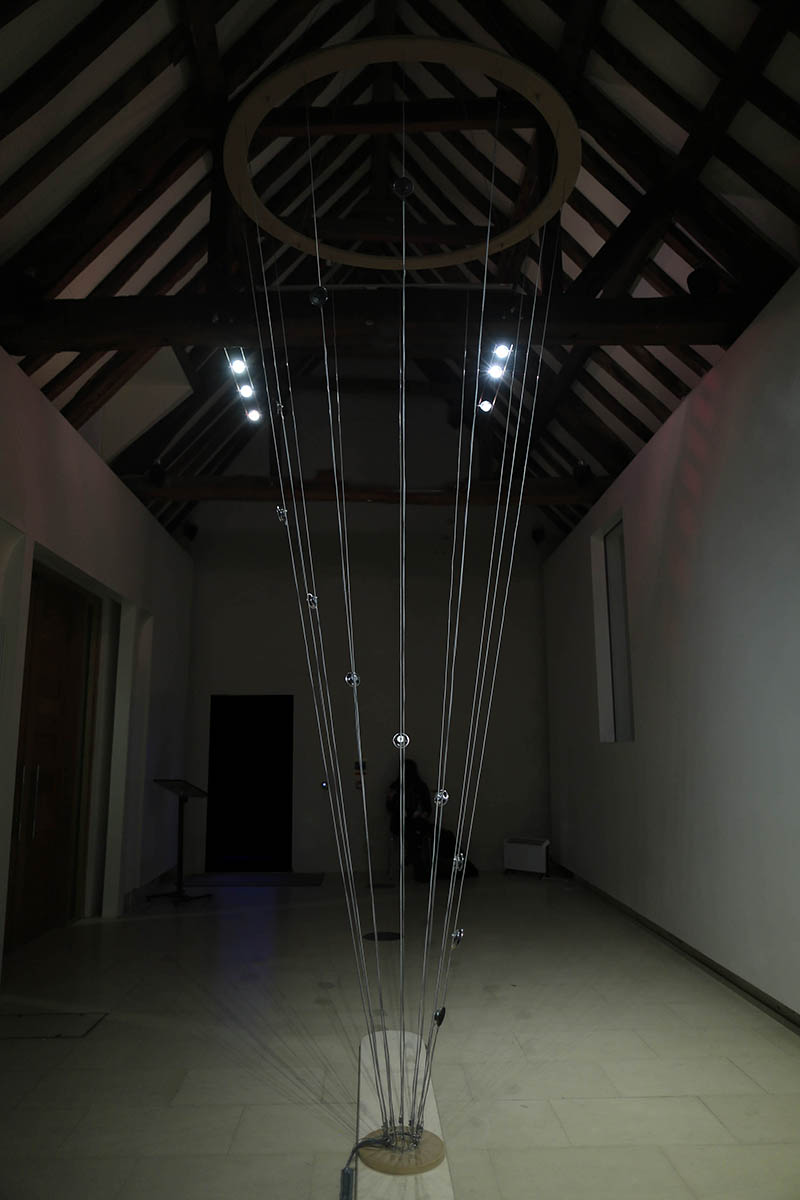 Earside Out at Oxford University, January 2016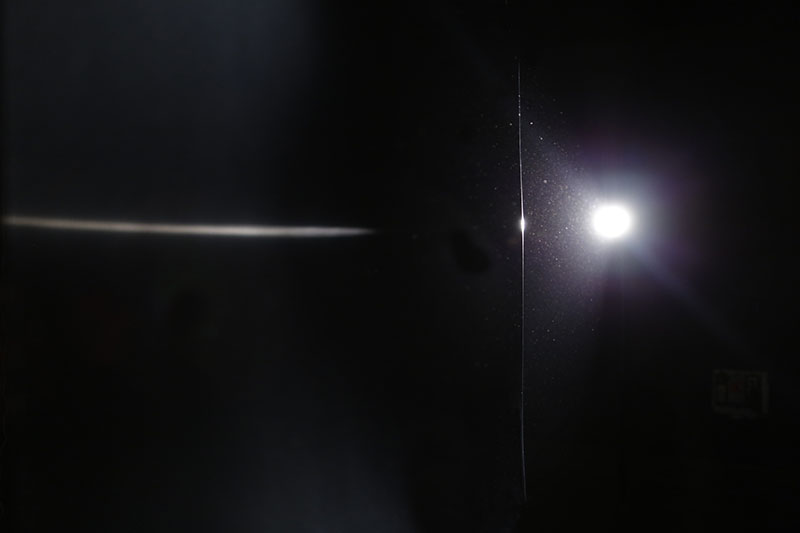 UNTITLED (BLACK METAL SQUARE)

Installation. 100 x 100 x 1 mm black metal plate, 1 piezo transducer, 1 contact speaker, 1 amplifier, 2 speakers, 1 subwoofer and steel wire.
100 years after Kazimir Malevich painted Black Square (1915), Jacob Kirkegaard brings the square to life with sound. Untitled (Black Metal Square) is a freely hanging black metal plate whose natural vibrations are amplified and circulated back into themselves to generate resonances. Centuries of artists have tried to express the nothing through blackness. Untitled (Black Metal Square) evokes Malevich's famous quote "It is from zero, in zero, that the true movement of being begins." Robert Fludd also attempted to express this feeling in his 1617 drawing of a black square. In his work the edges are inscribed with the phrase "et sic in Infinitum" (and like this to infinity) and function like gates that frame a passage to emptiness. To enter the blackness is to experience the potency of a primordial universe before creation. Kirkegaard poses the question, "and once we enter, what do we hear?"

Untitled (Black Metal Square) is commissioned by and created on occassion of the exhibition Sound Noir at NAK - Neuer Aachener Kunstverein. Opening on Sep 26 and running until Nov 22.


LONDON SUBTERRANEOUS

Kirkegaard's new sound installation is created in collaboration with the independent sonic arts collective Call & Response.
Opening Friday 25th September 6pm—9pm

The project takes the work of seventeenth century alchemist and scientist Athanasius Kircher as inspiration. Kircher was a polymath and inventor, who researched fields as diverse as medicine and Egyptology, and designed and constructed wondrous sound and vision automatons. These included a collection of so called speaking statues whose spiral mouths would lead out into the streets of Rome like giant trumpets. In this way the speaking trumpets or 'hearing lens' would reveal the cacophony of Rome to the listener. London Subterraneous aims to link Kircher's 'speaking trumpets' with his fascination of geology and underground reverberations and find a way to explore London's mundus subterraneous.
For this project, special microphones have been used to access sounds from a series of "stink pipes" that connect the city's familiar terrestrial environment to a lesser-known complex network of sewers and rivers below. The towering, hollow pipes, now rusting fixtures dotted across London erected as safety valves to vent excess toxic gases along a newly built Victorian sewer network in the 1860's allow us to connect through our past and eavesdrop on the capital's underground world. The resultant exhibition is a portrait of some of the sounds created below ground and through the pipes themselves.
"Although these stink pipes are nowadays "useless" this work aims to reveal them as poles of sound, or as singing flutes. In a way these are tones from the past." Jacob Kirkegaard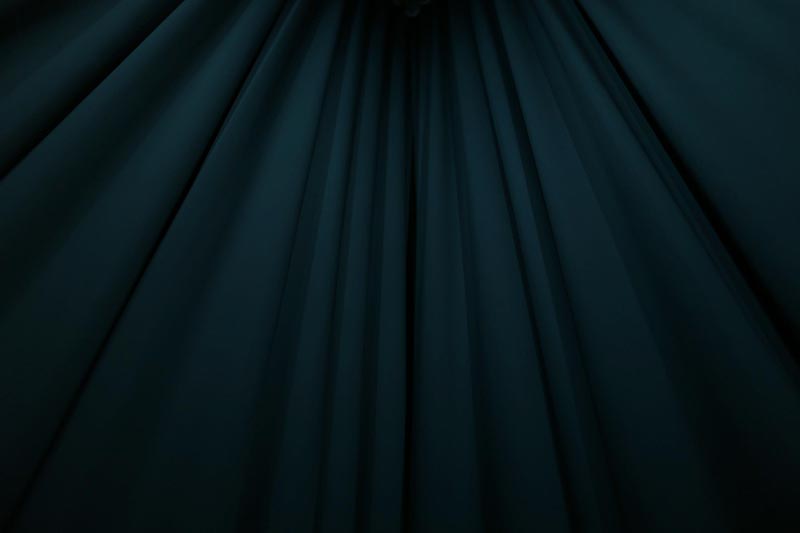 I S F A L D
Jacob Kirkegaard's work ISFALD (Courtesy LOUISIANA - Museum of Modern Art, Denmark) is part of J.F. Willumsens Museum's exhibition NATURMØDER. Among the other artists participating in this exhibition are Astrid Kruse Jensen, Dark Matters, Ditte Knus Tønnesen, Ebbe Stub Wittrup, Eske Kath, Eva Koch, John Kørner, Nikolaj Howalt, Olafur Eliasson and Tal R
Jacob Kirkegaard is delighted to be part of GIBCA - The Gothenburg Biennial 20015 where he presents his performative video work
T R I S T E L E G # 1 - 3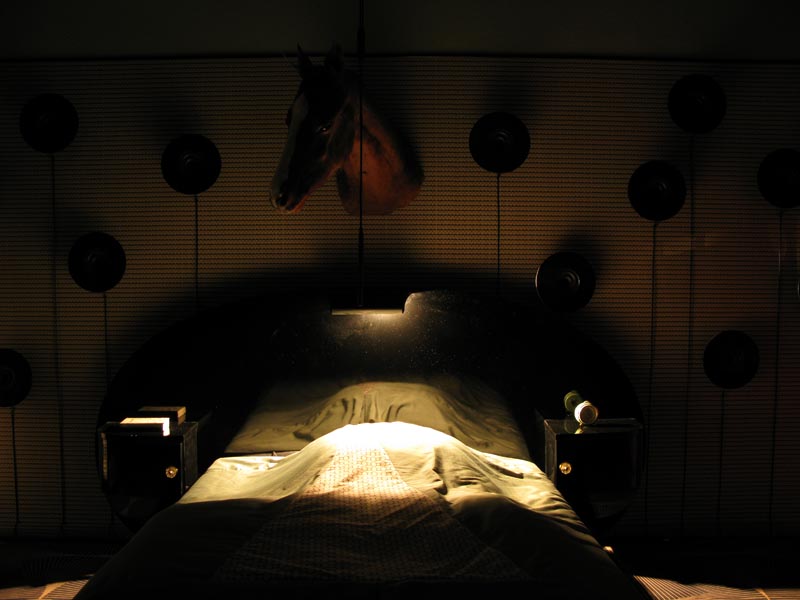 H O U S E O F M A R E
Great Gifts Of Chance
with Andreas Albrectsen, William S. Burroughs, Claus Carstensen, Lars Christensen, Jacob Kirkegaard, Henrik Menné, Julie Nord, Niki de Saint Phalle, Richard Serra, Steve Reich & Torben Ulrich. Live at the opening night (Aug 14th): Steve Reich's Pendulum Music. First performed in 1969 at the Whitney Museum, New York Richard Serra, James Tenney, Steve Reich, Bruce Nauman and Michael Snow. Exhibition at Gallery Tom Christoffersen, Copenhagen, 14.8 - 19.9.2015
See pictures of Kirkegaard's solo exhibition Earside Out at Museum of Contemporary Art in Denmark this year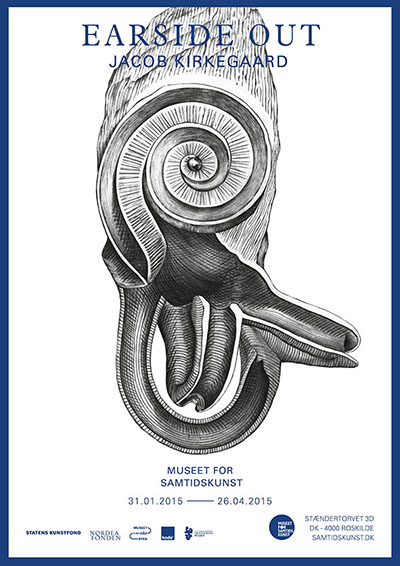 Artist in residency in Greece:
SONIC TOPOGRAPHIES organized by IMPLODE

Ilios - Ancient Theatre of Eretria
Jacob Kirkegaard - Euripus Strait
Georgia Kotretsos - Medieval Castle of Casteli
Yiorgis Sakellariou - Ancient Temple of Artemis (Aulis)
Euripus Strait - Jacob Kirkegaard
The Euripus Strait, is a narrow channel of water separating the Greek island of Evoia in the Aegean Sea from Veotia in mainland Greece. The distance between Evoia island and mainland is consider to be one of the nearest in the world (40 meters). The strait is subject to strong tidal currents which reverse direction approximately four times a day. Tidal flows are very weak in the Eastern Mediterranean, but this strait is a remarkable exception. Water flow peaks at about 12 km/hour, either northwards or southwards,
and boats are often incapable of sailing against it. When nearing flow reversal, sailing is even more precarious because of vortex formation. The currents are influenced by moon, the natural satellite of the earth, which creates the phenomenon of tides. This unique phenomenon employed ancient Greeks, particularly Aristotle and Eratosthenes as well as many other scientists of the last century.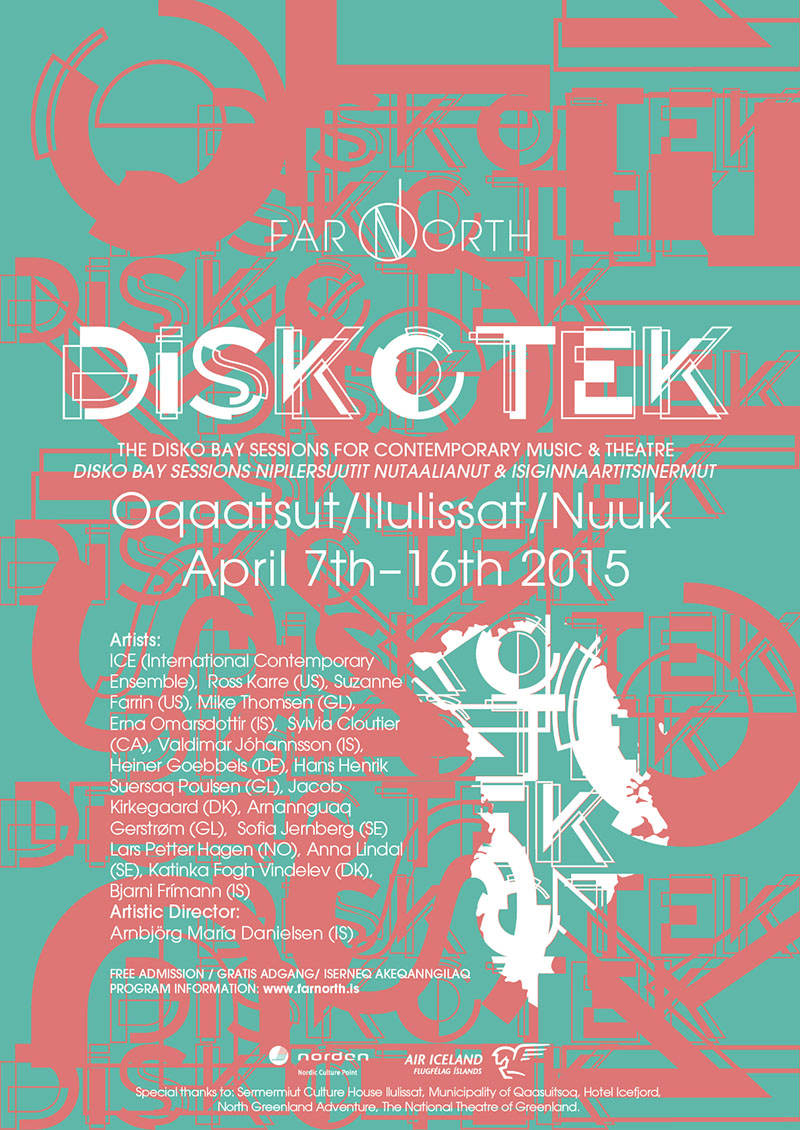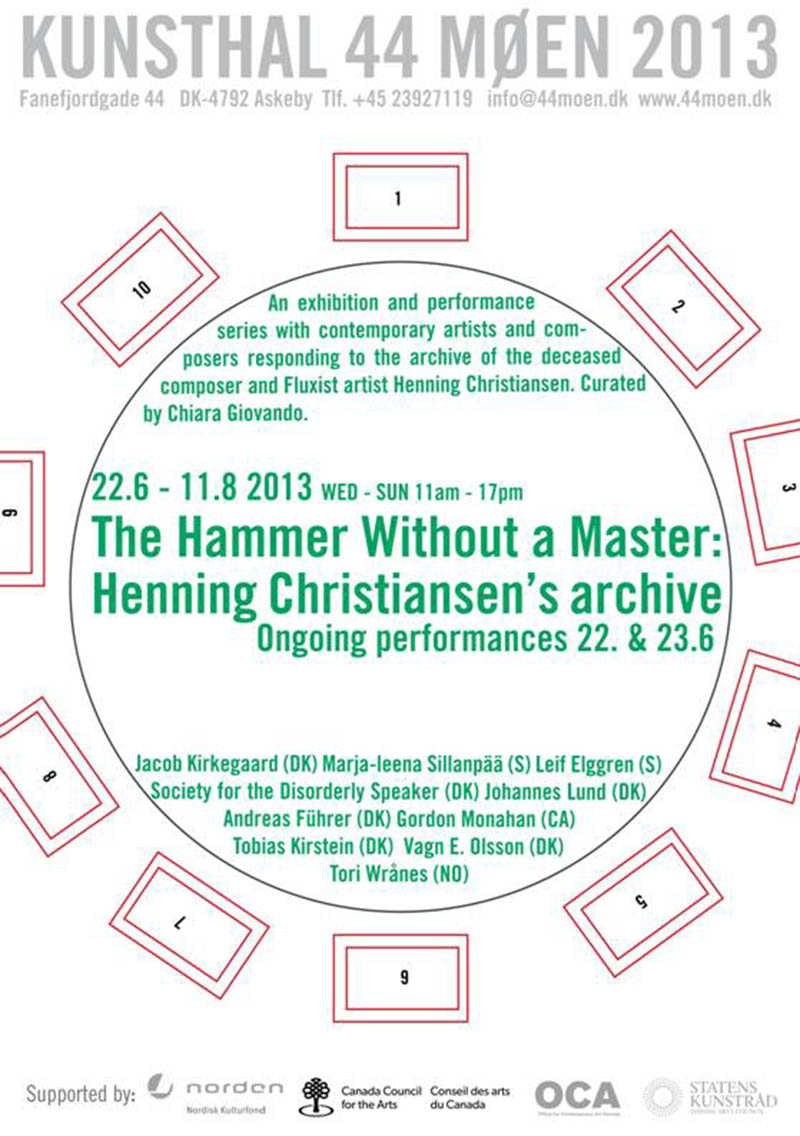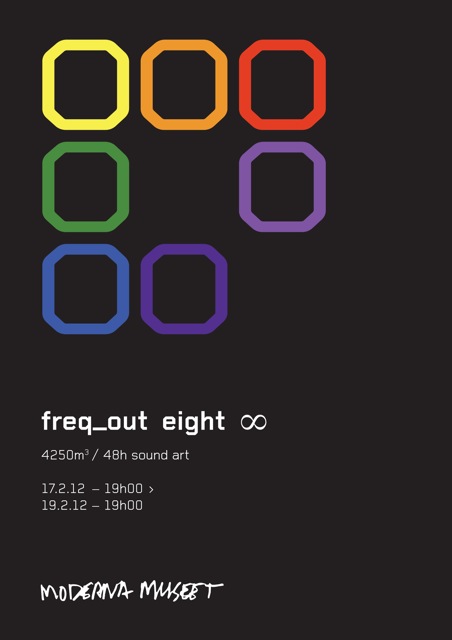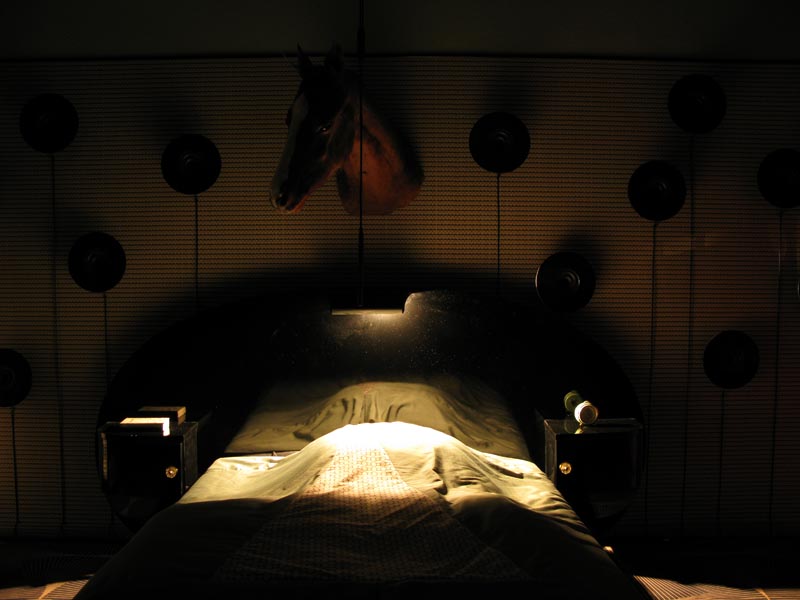 H A U S D E R M A H R E
KW Institute for Contemporary Art
Thursday, March 18, 2010, 7pm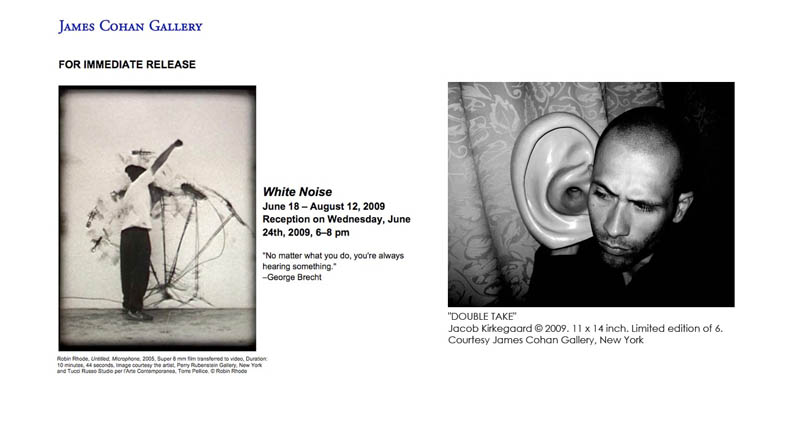 copyright © jacob kirkegaard. all rights reserved
fonik.dk | 2002