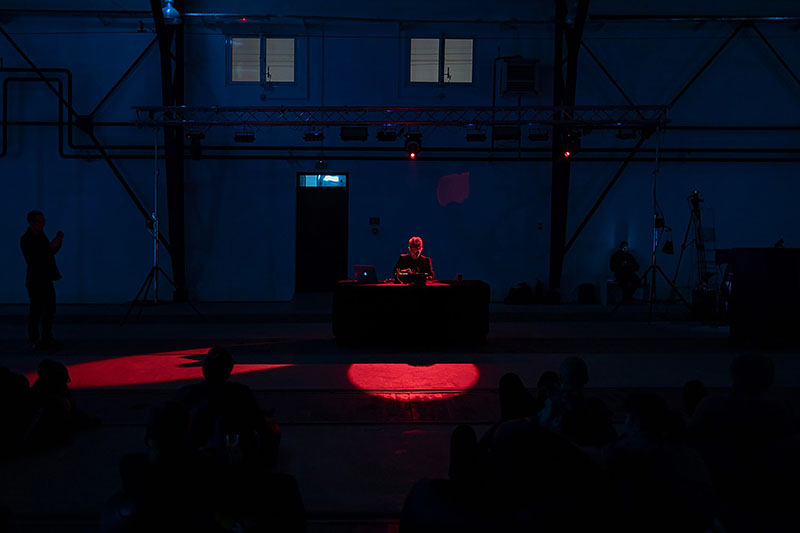 Jacob Kirkegaard performing Opus Mors live at Simultan Festival, Timisoara, Romania, 2019 (Photo by Petru Cojocaru)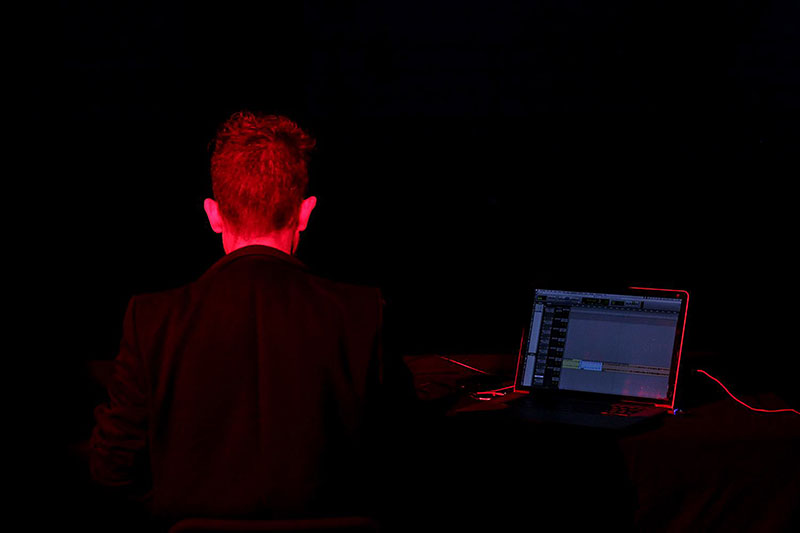 Jacob Kirkegaard performing Opus Mors live at Simultan Festival, Timisoara, Romania, 2019 (Photo by Petru Cojocaru)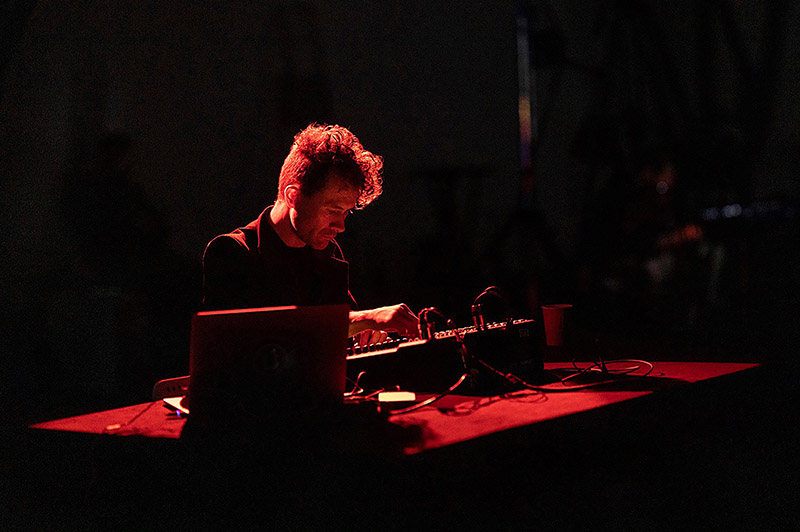 Jacob Kirkegaard performing Opus Mors live at Simultan Festival, Timisoara, Romania, 2019 (Photo by Petru Cojocaru)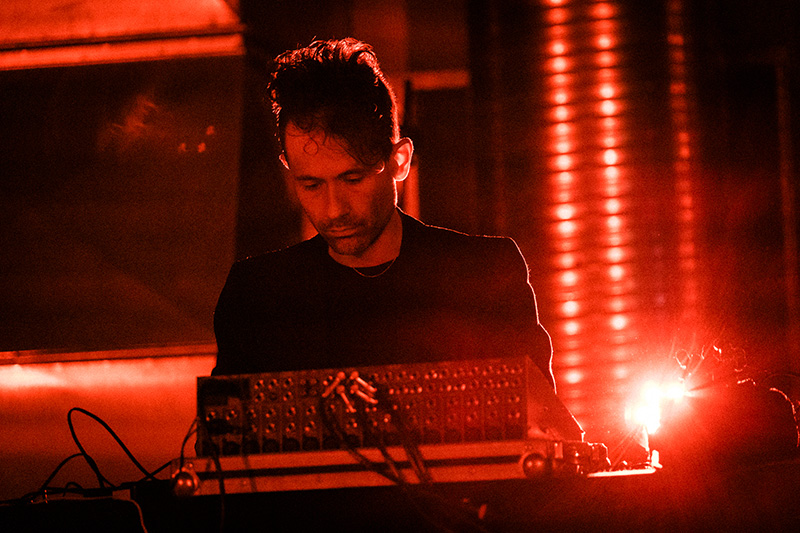 Jacob Kirkegaard performing Opus Crematio live at G((o))ng Tomorrow Festival, as part of TOPOS showcase evening, Copenhagen, Denmark, 2019
Photo by Malthe Ivarsson ©, 2019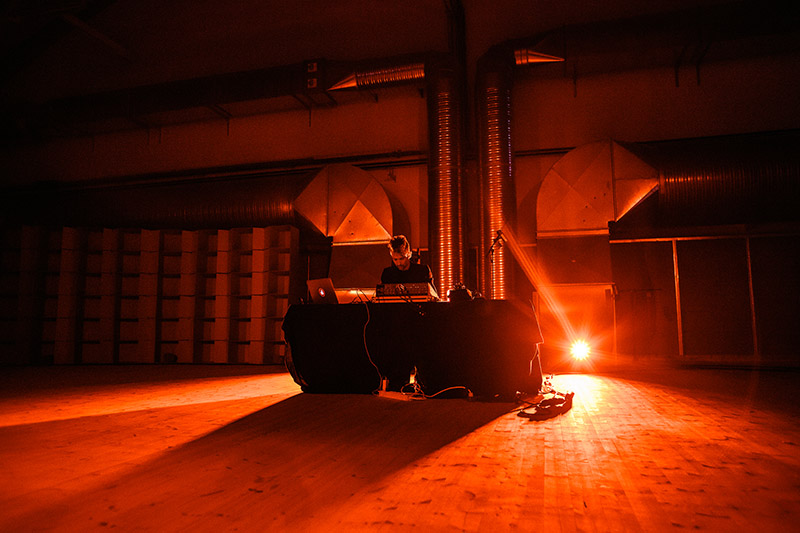 Jacob Kirkegaard performing Opus Crematio live at G((o))ng Tomorrow Festival, as part of TOPOS showcase evening, Copenhagen, Denmark, 2019
Photo by Malthe Ivarsson ©, 2019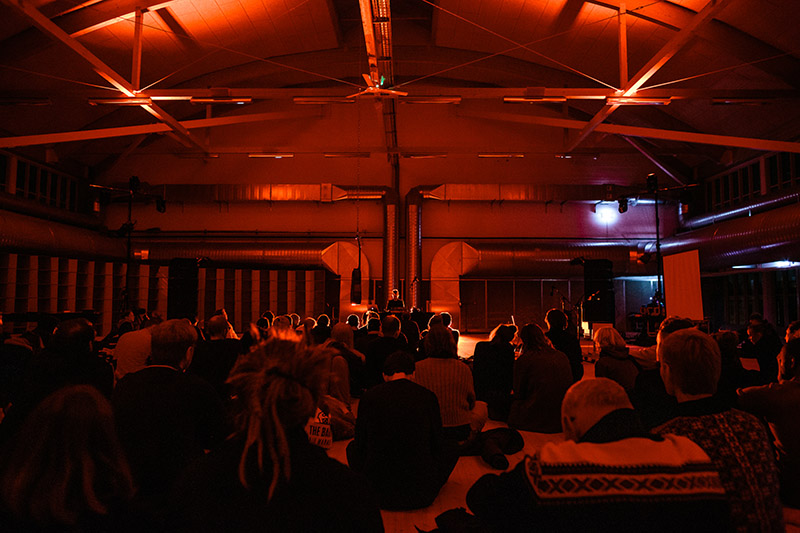 Jacob Kirkegaard performing Opus Crematio live at G((o))ng Tomorrow Festival, as part of TOPOS showcase evening, Copenhagen, Denmark, 2019
Photo by Malthe Ivarsson ©, 2019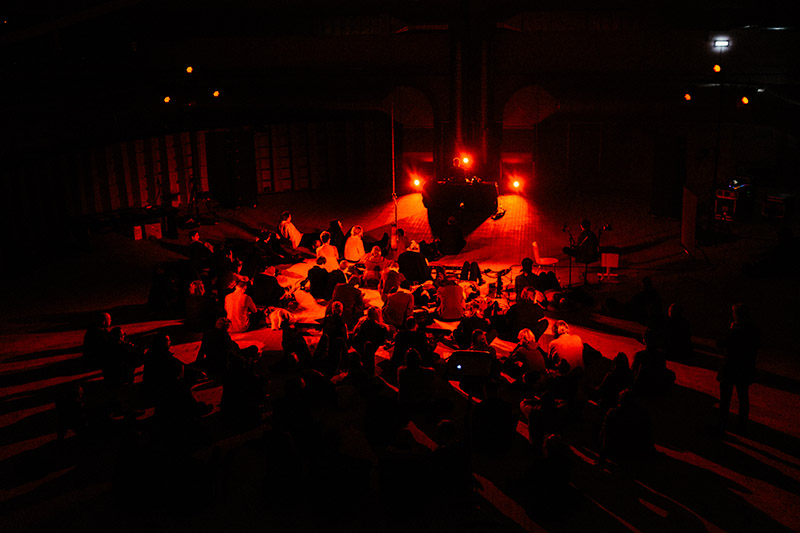 Jacob Kirkegaard performing Opus Crematio live at G((o))ng Tomorrow Festival, as part of TOPOS showcase evening, Copenhagen, Denmark, 2019
Photo by Malthe Ivarsson ©, 2019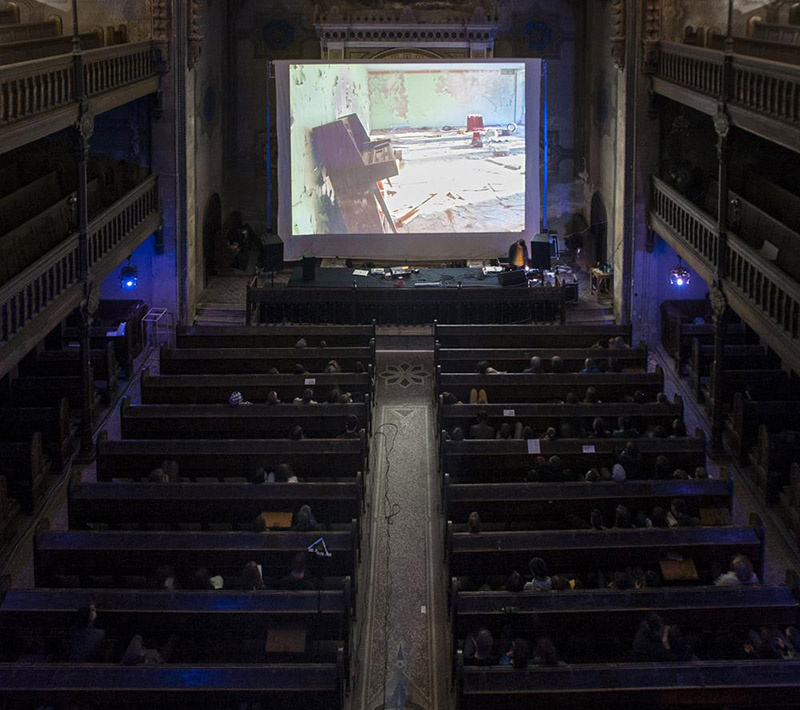 Jacob Kirkegaard performing Aion live at Simultan Festival, Timisoara, Romania, 2012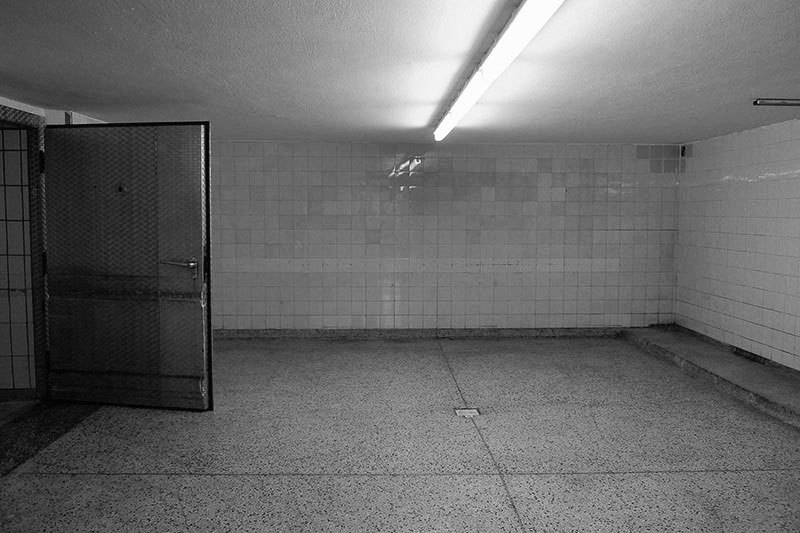 M O R G U E
World premiere at BLOOM - Festival for nature and science,
Copenhagen, Denmark, May 25th, 2019

New choir piece especially composed for BLOOM - Festival about Nature and Science, Copenhagen, Denmark.
MORGUE is a composition made from Kirkegaard's ambient sound recordings of a morgue; its ventilation and cooling systems that all
make the room subtly vibrate. The room tones from the morgue were transcribed and interpreted for voice.
Morgue is compsosed for- and performed by two choirs; ARS NOVA CPH and the choir for seniors; ALLEGRO KORET
World premiere on 25th of May 2019

Jacob Kirkegaard fortæller om korværket MORGUE, komponeret til BLOOM - Festival for natur og videnskab
Nyt korværk af Jacob Kirkegaard, fremført af ARS NOVA Copenhagen og Allegrokoret, 25 maj 2019. Lydoptagelser fra de dybe og høje toner fra lighusets endeløse nedkøling, blandet med ventilationens livløse åndedræt udfoldes af den menneskelige stemme.
Ars Nova Copenhagen har specialiseret sig i nyskabende fortolkninger af renæssancens polyfone kormusik og moderne vokalmusik, der vækker opsigt overalt i verden. Allegrokoret er et klassisk kor for seniorer med speciale i a cappella-kormusik.
This is an excerpt of Jacob Kirkegaard's choir piece MORGUE composed in May 2019 for BLOOM - Festival for Nature and Science in Copenhagen on May 25th, 2019. MORGUE was performed at the Cisterns by two choirs simultaneously; ARS NOVA Copenhagen and Allegrokoret and lead by Katinka Fogh Vindelev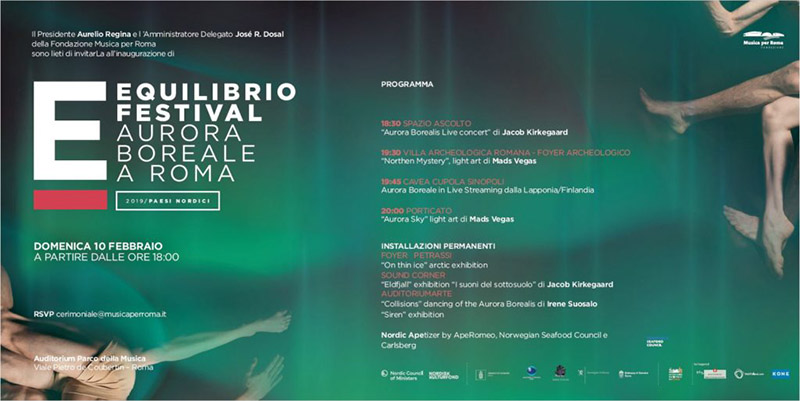 Equilibrium Festival - Aurora Boreale: Kirkegaard particiates with afie live performances of his work CELESTIAL ROAD. Auditorium, Rome Italy, feb 10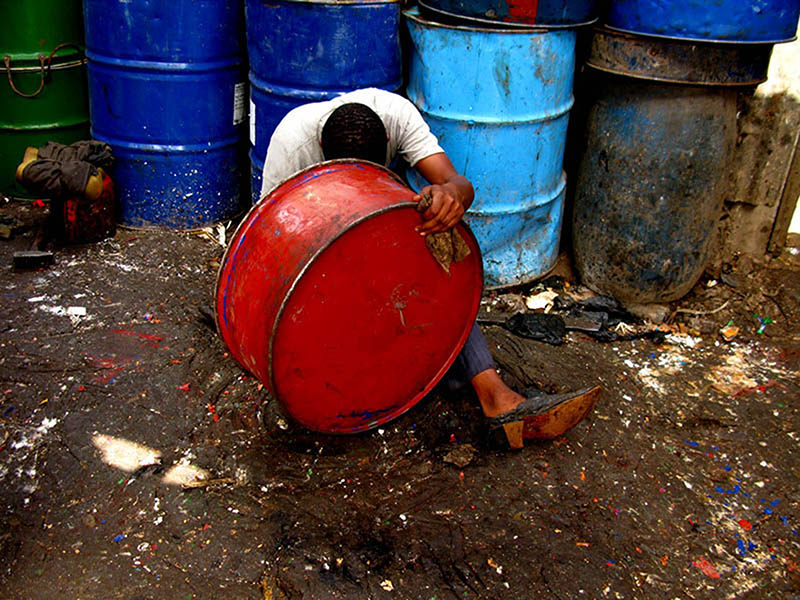 THRUM
Thrum is a 4-channel sound portrait of an industrial section within Africa's largest outdoor market, Merkato, in Addis Ababa, Ethiopia. While being an essential hub for trading, a significant part of Merkato is also based on recycling. This piece is composed of nearby field recordings, extracted from the thrumming 'iron and metal section,' where hundreds of men spend all day reshaping oil drums by hammering on them with all their might.
Thrum is part of de Appel curatorial programme: Brace for Impact
Amsterdam, Holland, May 14th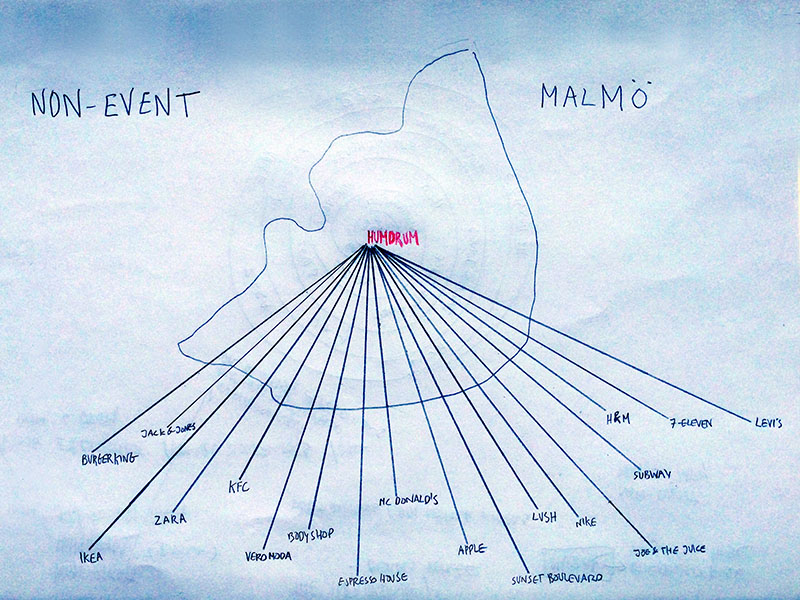 Humdrum – a non-event
A sound performance by Jacob Kirkegaard


Humdrum – a non-event
Monday 28 May 2018
Location TBA, Malmö, Sweden
6pm
S!gnal offers a number of return tickets Malmö-Copenhagen on a first come, first served basis.
Contact S!gnal on location for reimbursement.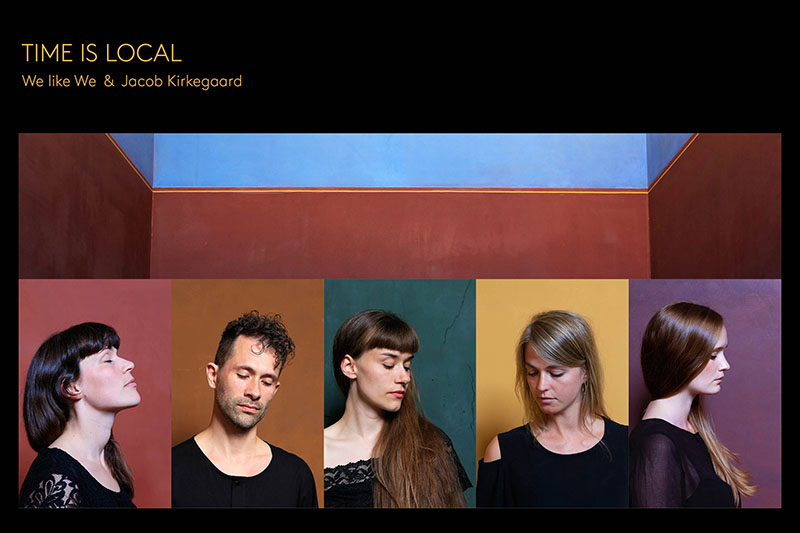 TIME IS LOCAL

A collaboration between the sound collective We like We and sound artist Jacob Kirkegaard, Time is Local is a 12-hour multichannel performance and live installation, in which the interplay and synergies between space, time and resonance are explored.
G((o))ng Tomorrow Festival on the 4th of November 2017.
Time is Local is a study of sound in time and space - a tribute to the individual perception of the moment of now.
The twelve hour long piece is composed for and at Thorvaldsens Museum in Copenhagen and will premiere during G((o))ng Tomorrow
We like We and Jacob Kirkegaard selected twelve different chambers within the ground floor of the museum. The ambient sound of each chamber was recorded and then played back into chambers while being recorded at the same time again. Layering each chamber's own ambient sound multiple times slowly evoked and revealed their unique handful of tones. These 'chamber chords' were then interpreted for instruments. Time is Local is a performance and installation consisting of live instrumental interpretations of the resonant frequencies of the museum as well as the resonance recordings of each chamber which are played through a multichannel system of 12 speakers. The speakers are placed in the twelve selected chambers among its twenty four ground floor chambers.
During the 12 hours live performance, the audience will move around freely through the Museum, and be invited to experience each chamber's idiosyncratic spatiality and sound. Each new chamber becomes a one–hour–ritual to witness: from a white noise salvation through variations over the actual evocation to pre–composed or improvised live music. By acquiring the myths behind the marble statues depicted by Thorvaldsen located in these specific chambers, a dialogue is initiated between location and composition, in which the evocations serve as the base of the compositions.
"We aim to understand the resonance of the location – the sound of the Museum, so to speak – to allow the move from each chamber's evoked, idiosyncratic sound to an overall compositional interpretation. To create the piece from the acoustics present, pre-recorded material and live music. Using the evocations as the foundation for the composition, the chance to work and interact with the location during the process has enabled the quintet to scrutinize the dogmas of the work. Effectively experimenting with the initiated ideas of sound in time and space regarding transfers, position, coincidence, and movement, the performance is an invitation to enter an organic, multidimensional, yet personal investigation of the sound of the Museum."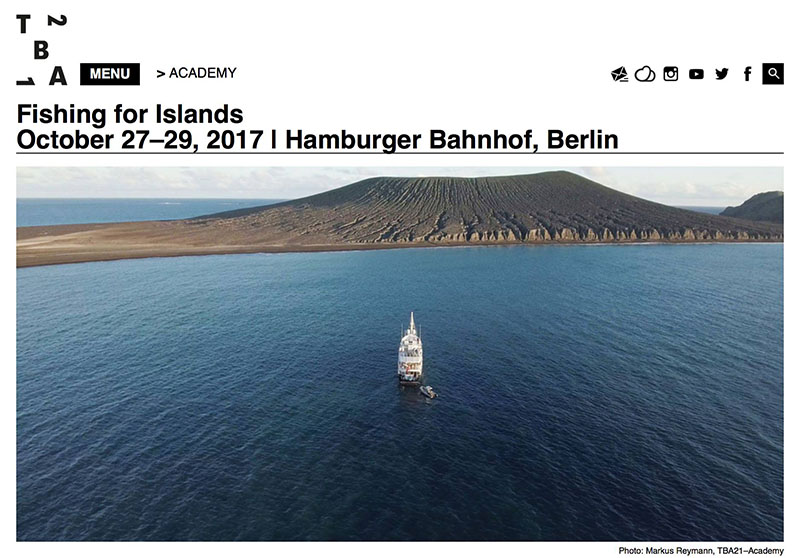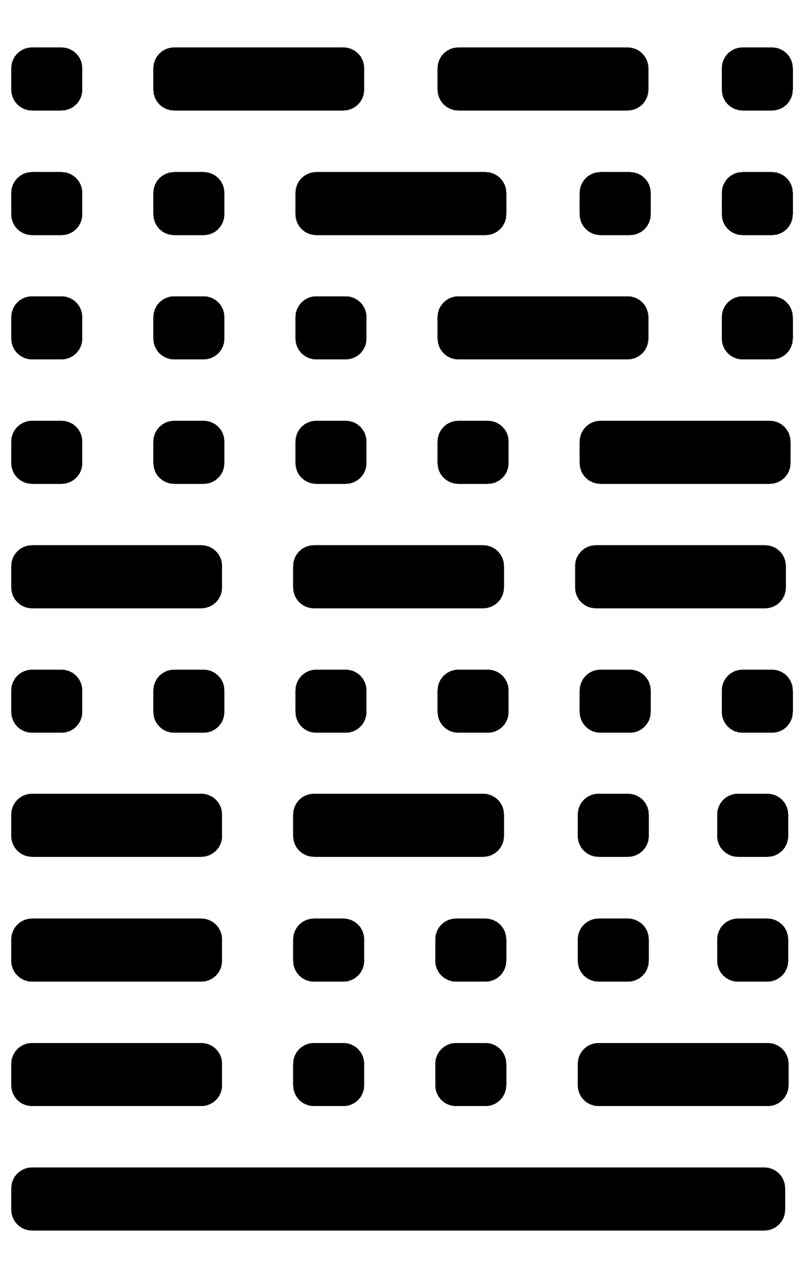 S i g n a l s
4-channel sound work created for Code Art Fair in Copenhagen, that portrays the sound of early digital and coded communication.
The work utilizes recordings of military morse code used to transmit classified communication between warships and naval bases.
Morse code is a method of transmitting text information as a series of on-off tones in sequences of short and long signals called "dots"
and "dashes. It was developed in 1837 and was used for early radio communication, before it was possible to transmit voice.
Live @ Art Bar, Papirøen, Copenhagen, Denmark, September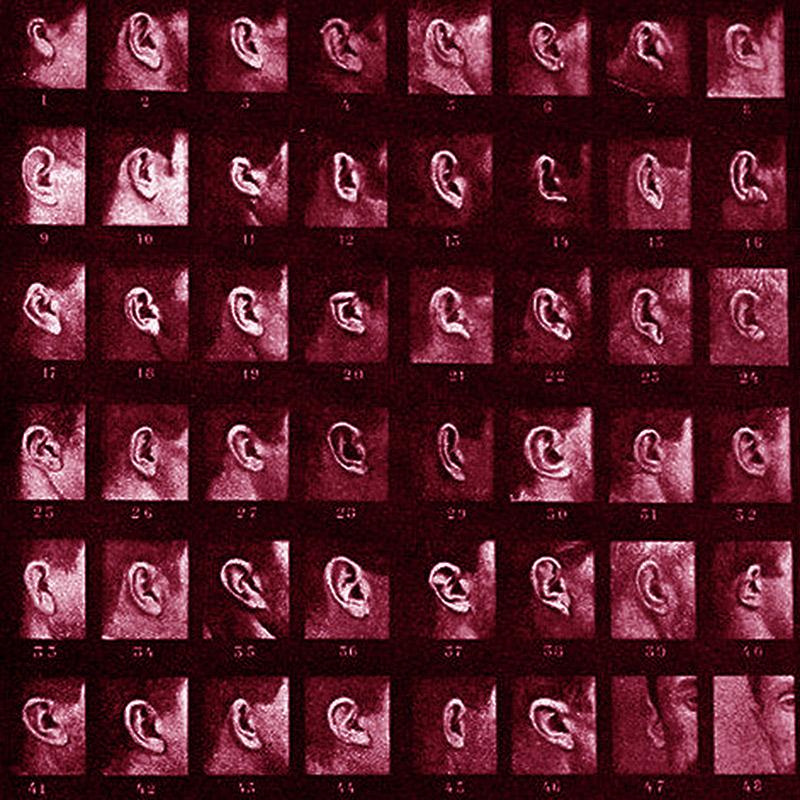 Eustachia for Voice

- is a new microtonal vocal work by Jacob Kirkegaard composed from tones generated in the inner ear. These tones, called spontaneous otoacoustic emissions (or SOAE), are produced - without external stimulation - in the ears of some people. Whereas the combinations of tones emitted from one ear can be dissonant, microtonal and complex, tones emitted from the other ear can be harmonious and 'in tune'. Each emitting ear produces something akin to an acoustic fingerprint; these are the basis of the composition.
The SOAEs used for this composition were recorded and collected by Kirkegaard from the ears of members of the Danish choir Aarhus Pigekor All 'ear chords' were recorded, filtered, analyzed, and then interpreted for voices. This choral work connects two intimate organs of our body: the ear and the voice. The ears are the composers, the voices perform the tones emitted by the ears.
Composed by Jacob Kirkegaard with voice arrangement and supervision by Katinka Fogh Vindelev.
Eustachia for Voices will be performed live by the Aarhus Pigekor on August 11th and 12th in Aarhus, Denmark. Choir director: Helle Høyer Vedel. The event is part of SonicArk 2017, a project lead and curated by Swiss sound artist Andres Bosshard. Read more about the project HERE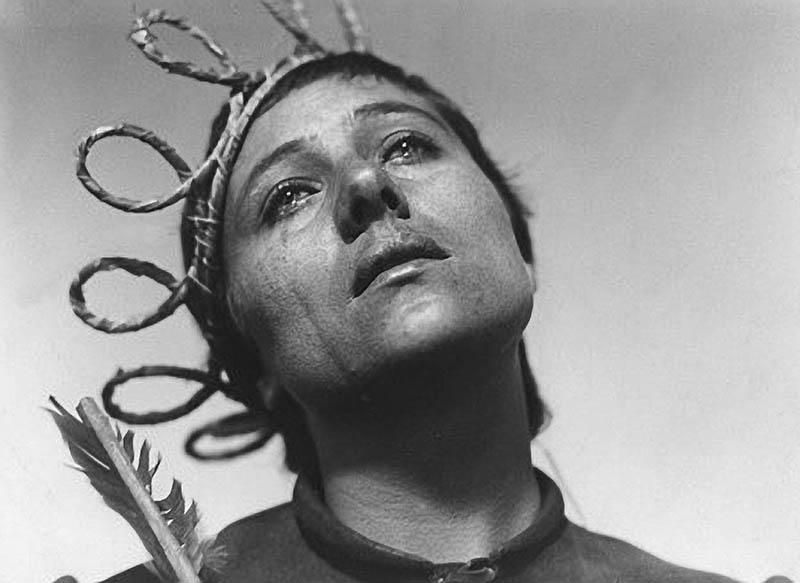 ARC
Carl Th Dreyer: The Passion of Joan of Arc (silent film, 1928)
Film screening with live soundtrack by Jacob Kirkegaard (Originally composed for Onasis Culture Center, Athens, Greece, 2014)
Also performing is Katinka Fogh Vindelev with her new work 'A Voice in a Voice in a Voice in a Voice'
Koncertkirken, Copenhagen, Feb 3, 2017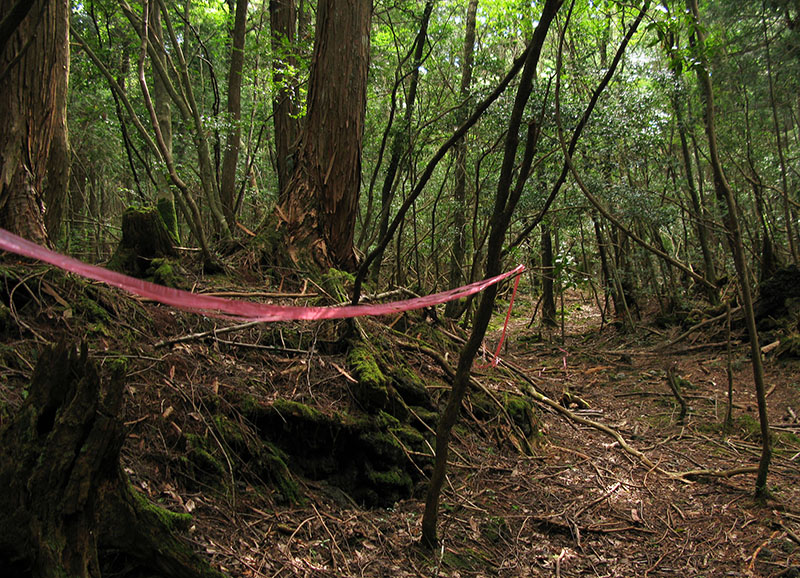 SPOR - Jacob Kirkegaard
Med afsæt i feltoptagelser og fotos fra Jacob Kirkegaards mange rejser, dvæler spor ved et udvalg af råmateriale indsamlet mellem 2005 og 2015. Optagelserne var aldrig tiltænkt de værker, som rejserne tog udgangspunkt i, men i stedet intuitivt indsamlet.

STEMMEMØNSTRE - Katinka Fogh Vindelev
Med en forkærlighed for tritonus, også kaldet djævlens interval, og tilfældige elektronisk genererede arpeggiomønstre, har Katinka Fogh Vindelev skabt en håndfuld nye stemmestykker komponeret med samples af hendes egen stemme.

Christianshavns Beboerhus, København d. 14 decdember 2016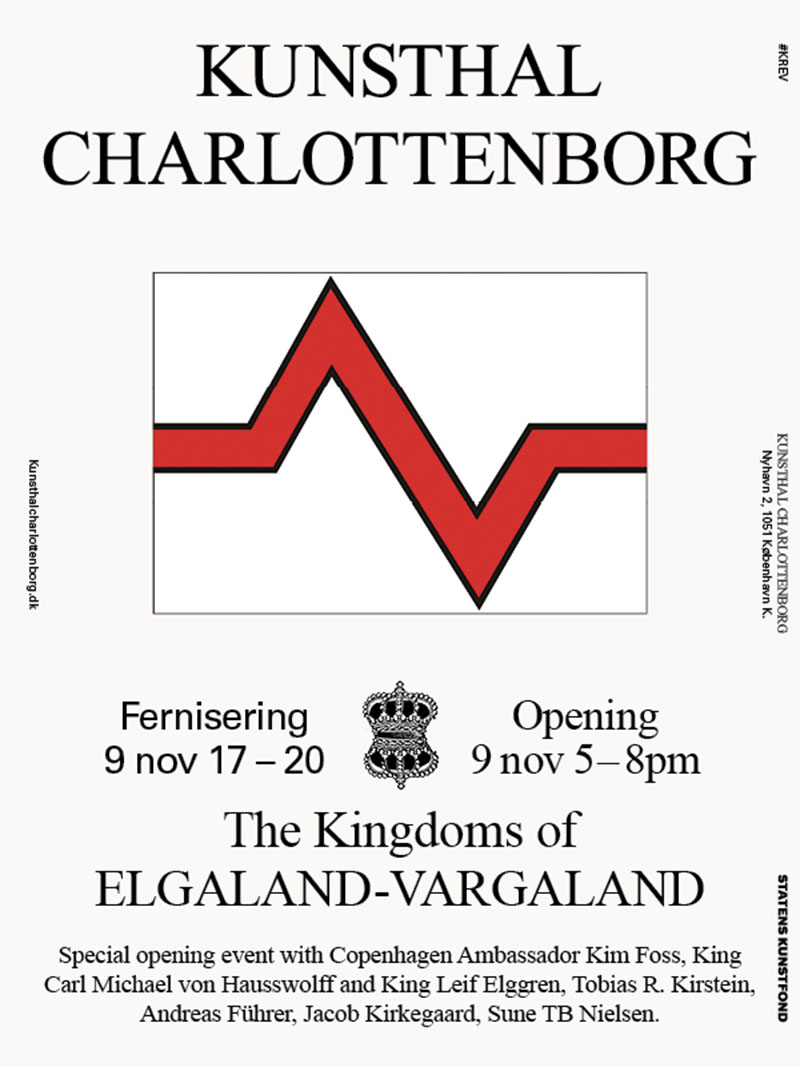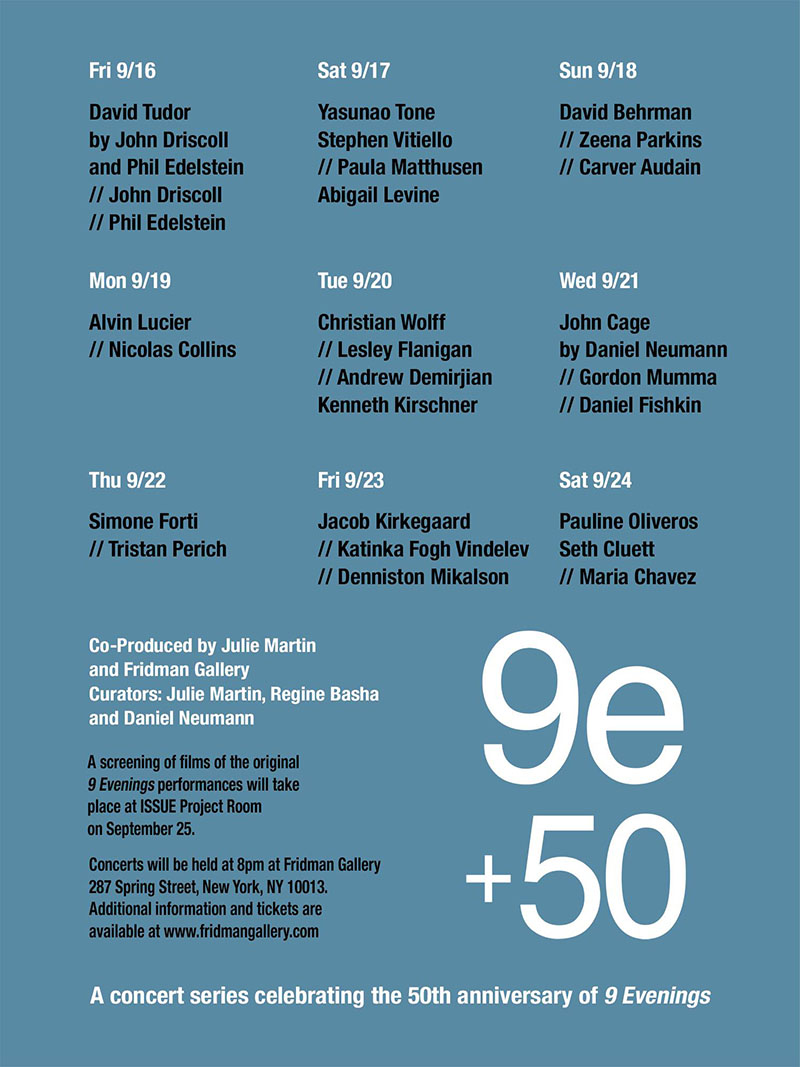 Sound recordings of melting ice for Dries van Noten Summer 2017 Women's Collection fashion show in Paris, September 28th, 2016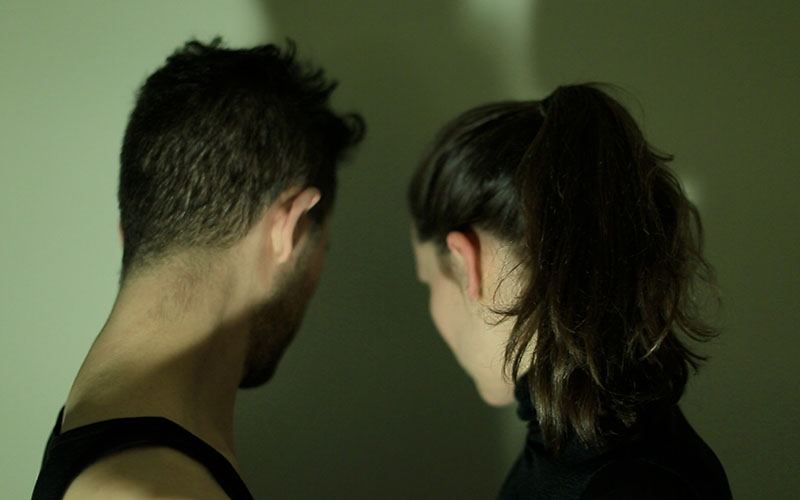 E U S T A C H I A - for Two Voices
- a new otoacoustic work for voice composed by Katinka Fogh Vindelev & Jacob Kirkegaard
To be premiered live at Art Alive! at LOUISIANA - Museum of Modern Art, Denmark on the 7th of May, 2016
Check out the full program HERE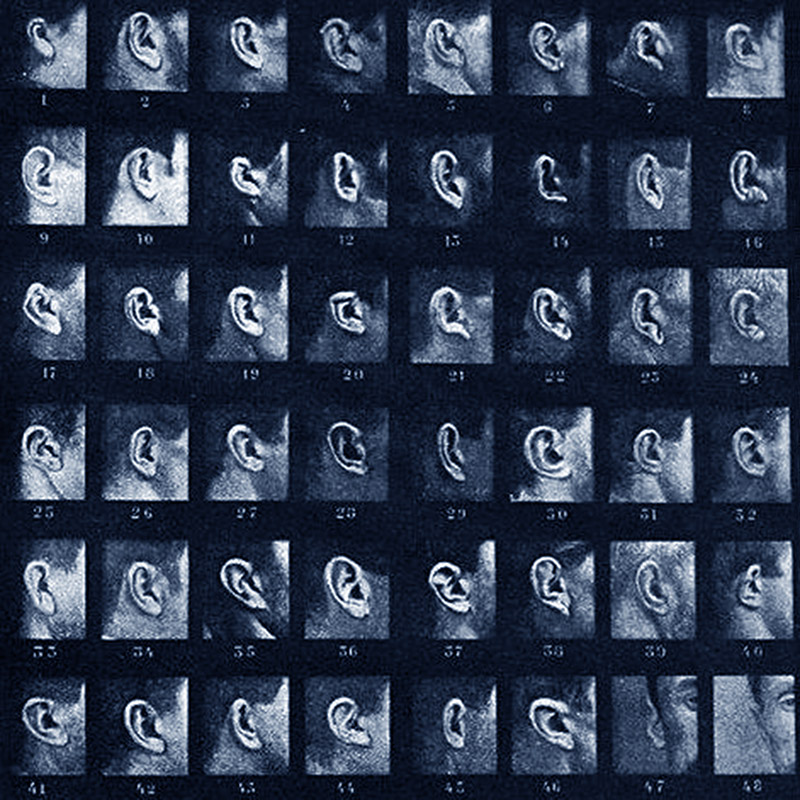 Jacob Kirkegaard as Sound Artist in Residence at Oxford University, 2016
St John's College at the University of Oxford is delighted to announce that Jacob Kirkegaard will be our inaugural Sound-Artist-in-Residence for 10 weeks between 10 January and 19 March 2016. Kirkegaard—a sound artist who works in carefully selected environments to reveal unheard sonic phenomena—has presented his works at galleries, museums and concert spaces throughout the world, including at MoMA in New York, KW in Berlin, the Mori Art Museum in Tokyo, Japan, and the Museum of Contemporary Art in Denmark. His residency at St John's College will find him involved in a range of activities, from presenting his otoacoustic installation "Earside Out" (18 January-24 January 2016) and lecturing on his work (Friday 22 January 2016), to collaborating with students on a brand-new sound-work slated to be heard in the St John's Chapel on the 4th of March 2016.

Earchestra is a new vocal work built from tones generated in the inner ear. These tones, called spontaneous otoacoustic emissions (or SOAE), are produced--without external stimulation--in the ears of some people. Whereas the combinations of tones emitted from one ear can be dissonant, microtonal and complex, tones emitted from the other ear can be harmonious and 'in tune'. Each emitting ear produces something akin to an acoustic fingerprint; these are the basis of the composition.
As part of his residency as Sound Artist at St John's College (University of Oxford), Kirkegaard has recorded and collected tones generated inside the ears of students and staff from a wide number of differnet colleges at Oxford. These recorded 'ear chords' were filtered, analyzed, and then interpreted for voices. Earchestra connects two intimate organs of our body: the ear and the throat. The ears are the composers, the throat and mouth are the performers.
Earchestra will be presented live by the very same 30 individuals whose ears produced the tones that are at the heart of the piece. The performance will take place in the Chapel at St. John's College, Oxford University at 7pm on Friday 4th March 2016.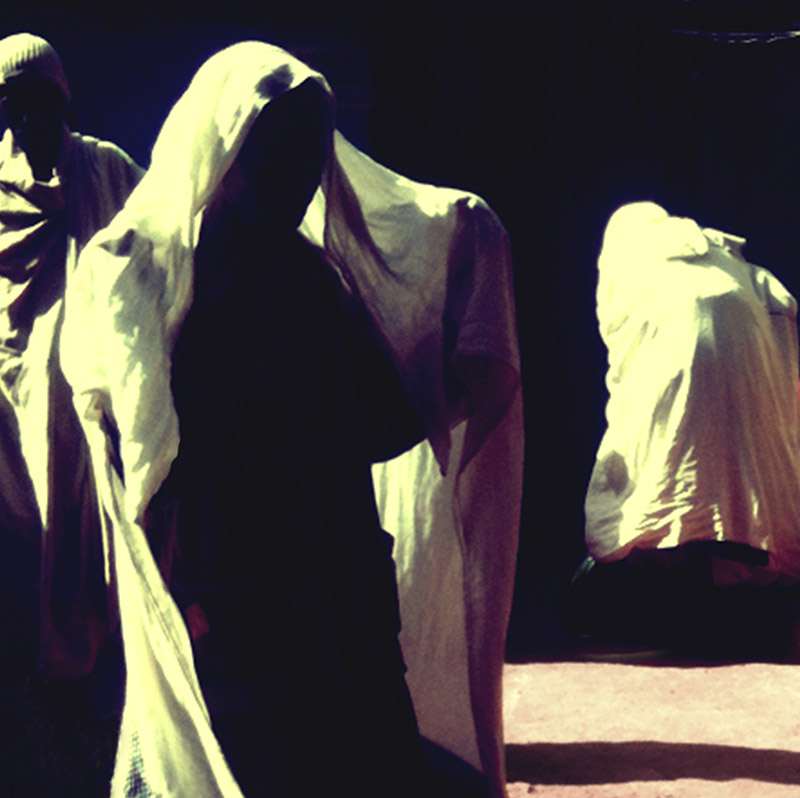 B U D A
Live and as sound installation at Mørke Dage i Aalborg, Denmark, October 23rd

30 min © 2012 - 2015
A sound portrait of an Ethiopian exorcism ritual
Buda (or bouda), in Ethiopian folk religion, is the power of the evil eye. During en excorism ritual priests intervene and perform exorcisms on behalf of those believed to be afflicted by demons or buda. Demon-possessed persons are brought to a church or prayer meeting. Often, when an ill person has not responded to modern medical treatment, the affliction is attributed to demons. Unusual or especially perverse deeds, particularly when performed in public, are symptomatic of a demoniac. Dialogue with the spirit is an important part of the exorcism ceremony. It helps the exorcist to know how the spirit was operating in the life of the demoniac. The signs and events mentioned by the spirit are affirmed by the victim after deliverance. The recordings used in Buda were made in Ethiopia in 2012 and edited in Berlin in 2015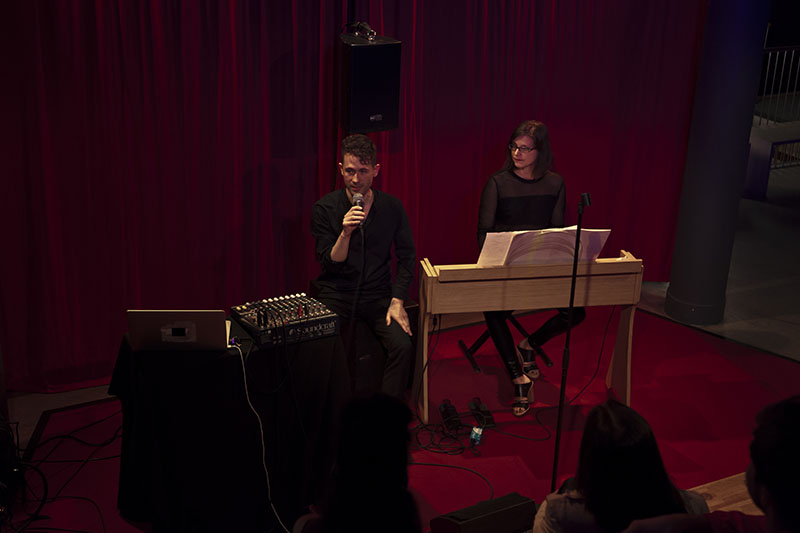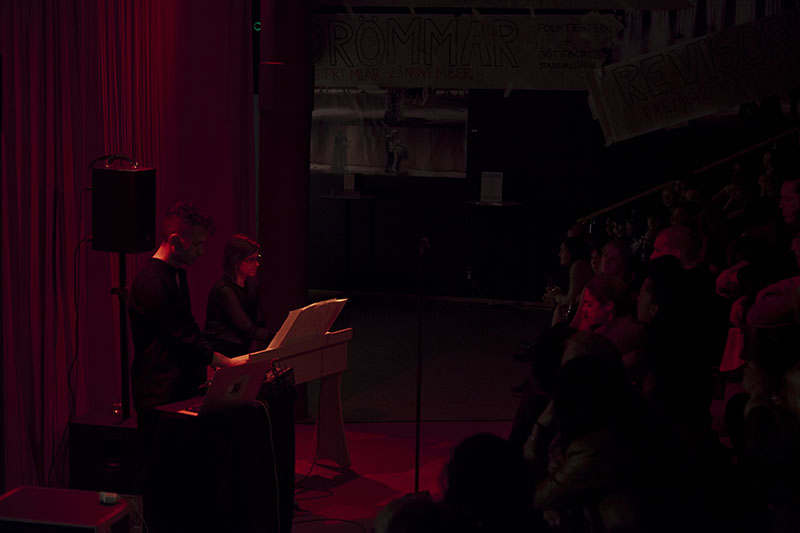 Ondes Corti - Suzanne & Farrin & Jacob Kirkegaard playing live at the Gothenburg Biennial in Sweden, Sep 2015
Photos by Attila Urban

O N D E S C O R T I
For the opening of GIBCA Suzanne Farrin and Kirkegaard will premiere their composition, Ondes Corti!
The concert will take place at Folkteatern in Gothenburg on the 11th of September, 2015

Ondes Corti is a series for inner ear tones and ondes Martenot written by Jacob Kirkegaard and Suzanne Farrin. The musical materials are derived from tones produced by the ear itself projected through live electronics and in dialogue with one of the earliest electronic instruments: the ondes Martenot.
The ondes was first imagined at the top of the Eiffel Tower by Maurice Martenot, an engineering student and amateur cellist who was drafted during the First World War to work on radio transmissions. Depressed over the destruction, he had a vision that these tools could be transformed from destructive to beautiful. He dreamed of creating an instrument that could communicate directly with an audience with no impediment other than "the imagination of the performer." He eventually believed that the performer would be able to "think" an interpretation and the audience could receive the music telepathically. The result is an instrument that is an expressive, other-worldy machine and also the most technically advanced musical instrument of its time (the 1920s).
These expressive tones also exist within the ear itself and appear remarkably similar timbrally to sine waves. This musical fingerprint is the result of spontaneous otoacoustic emissions (SOAE)s, which are sounds that are generated in the Organ of Corti without external stimulation. They are perceptible, though often go unnoticed, and can be recorded with sensitive microphones. Like human sound signatures, they are a window to the immense diversity and richness of the human identity.
Ondes Corti will explore these inner and other worlds: what we create and what we are capable of receiving. These pieces will unearth the tones hidden in nearly every individual's ears and create musical poetry that exposes and embraces the sounds that connect us.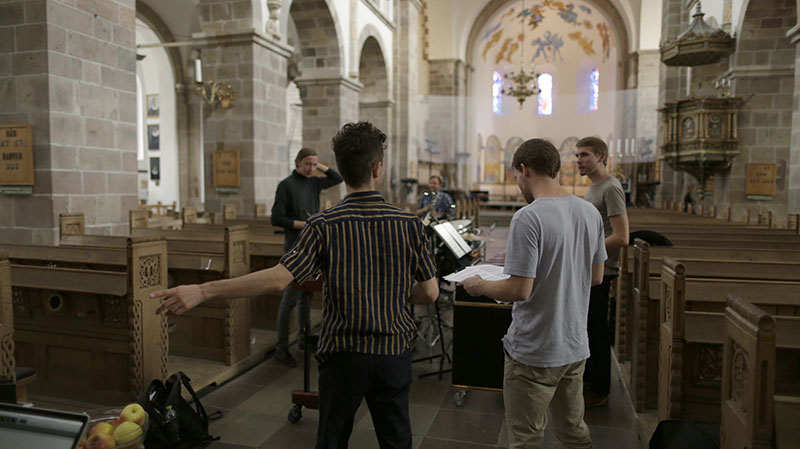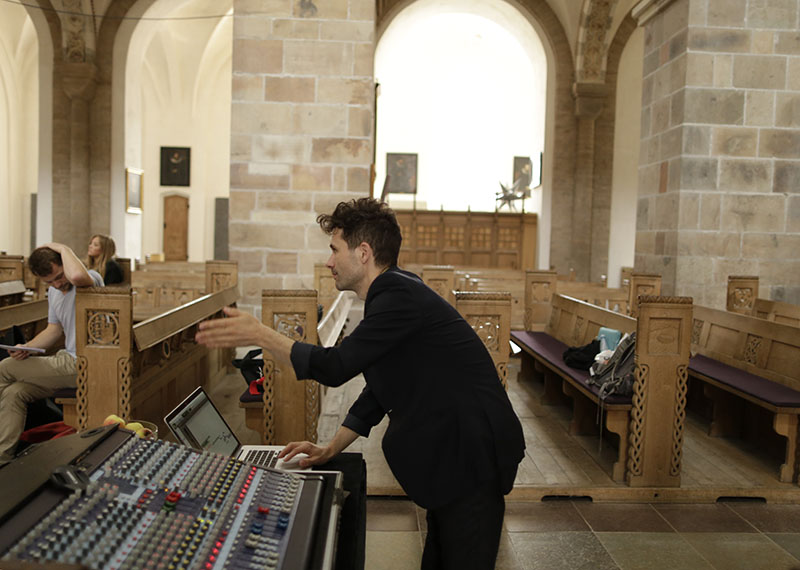 Rehearsing Solámok with Scenatet for concert at Ribe Domkirke, Denmark, 2014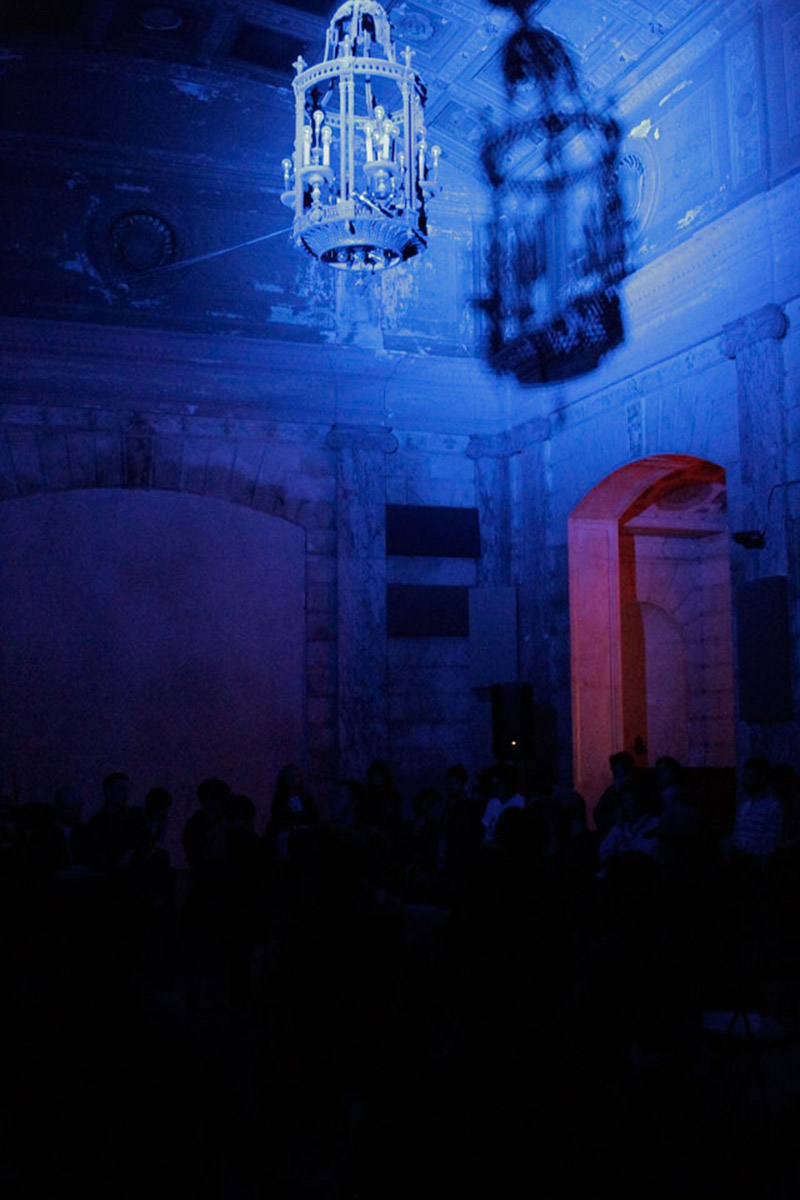 Jacob Kirkegaard - Isfald live at Issue Project Room, New York, 2014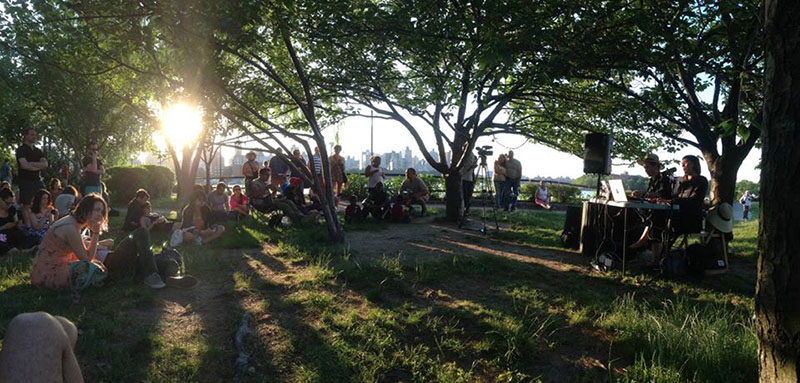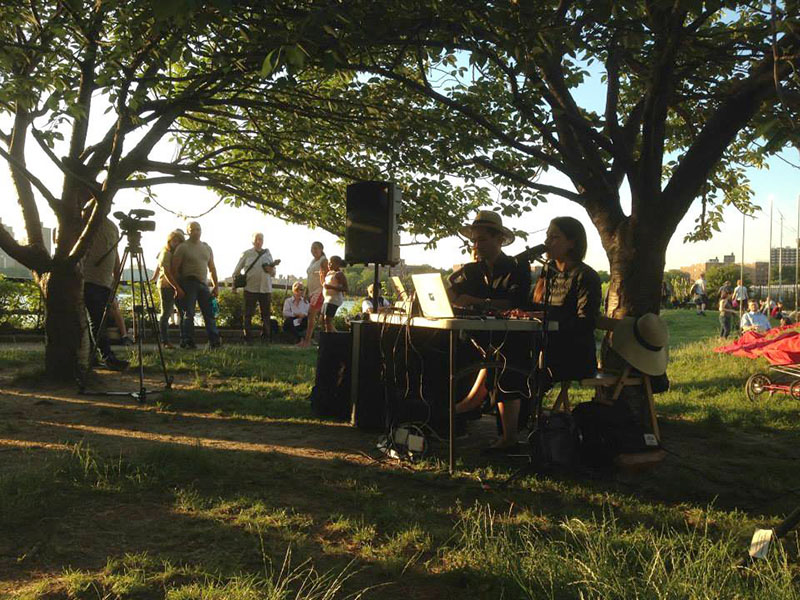 Tone Poem for Richard Strauss - live with Katinka Fogh Vindelev, Socrates Sculpture Park, New York City, 2014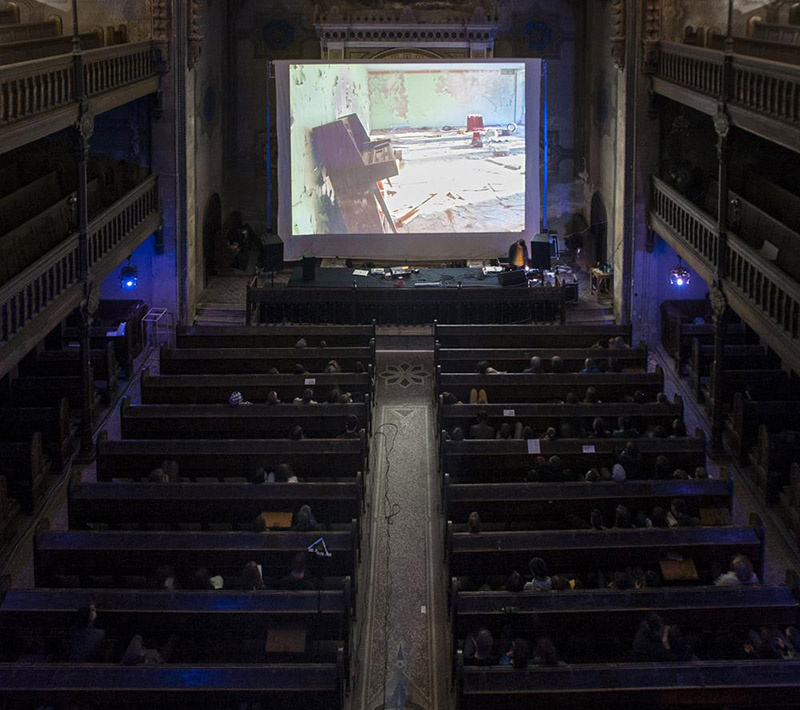 Jacob Kirkegaard live in Timisoara, Romania, 2012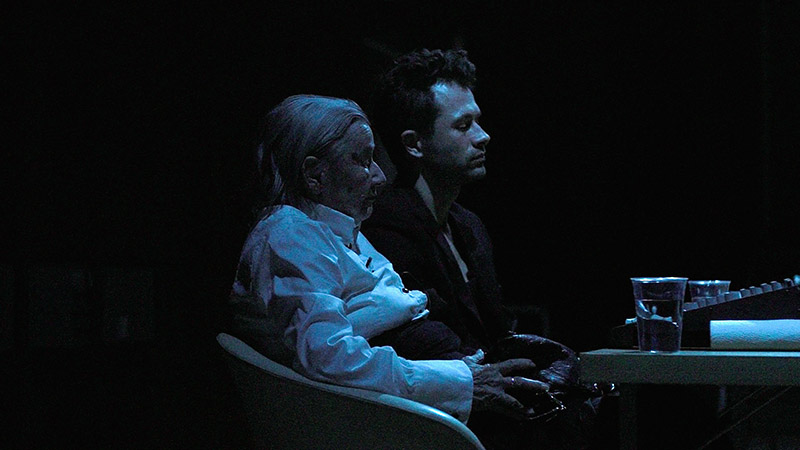 Else Marie Pade & Jacob Kirkegaard playing Svævninger live at Radiohuset, Denmark, 2013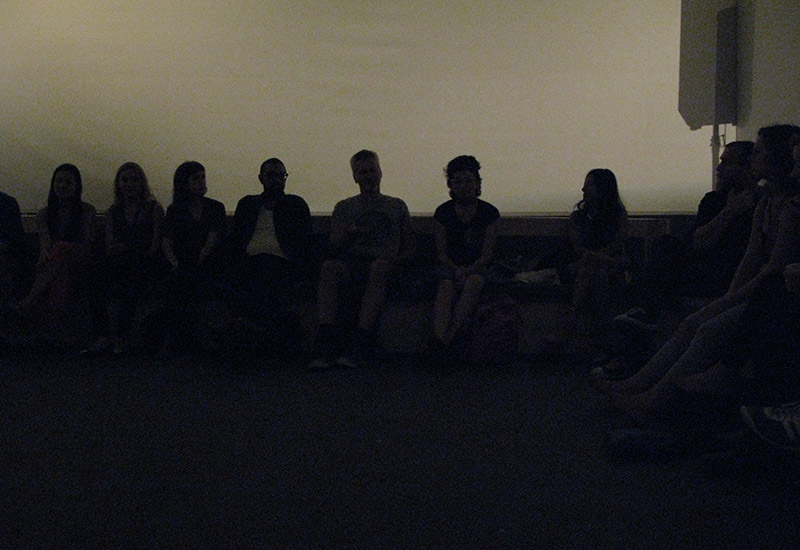 Labyrinthitis live at Eyebeam, New York, USA, August 2013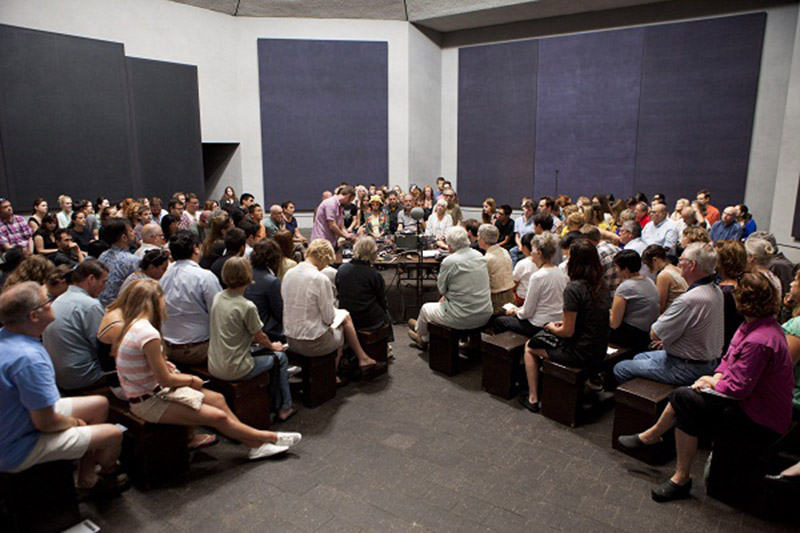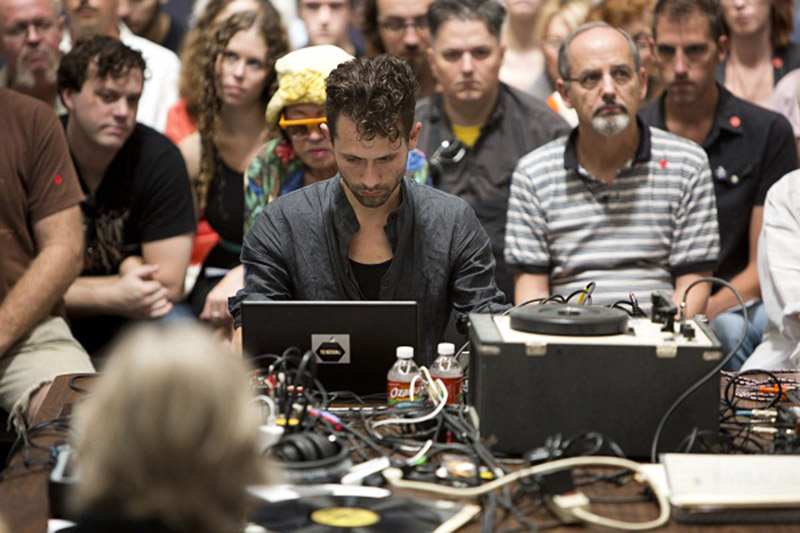 Jacob Kirkegaard - The Visitor live at The Rothko Chapel, Houston Texas, 2012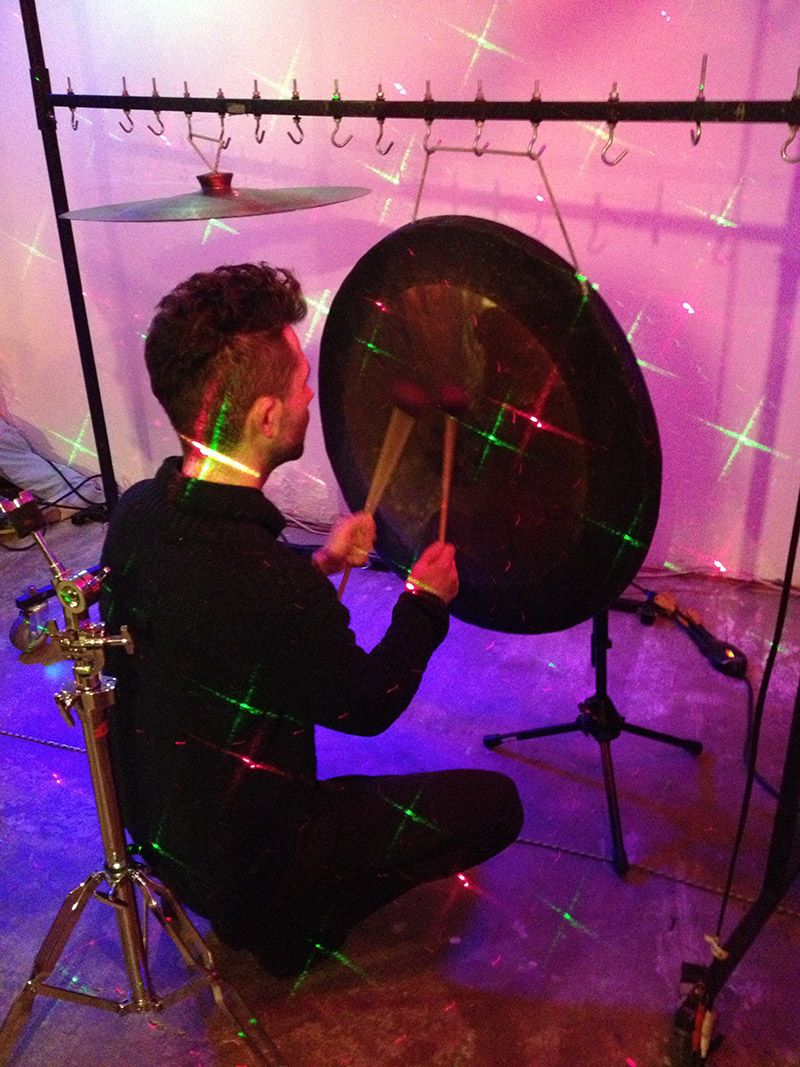 Playing Church II & Labyrinthitis II live with ensemble Gnarwhallaby in Los Angeles, USA, 2013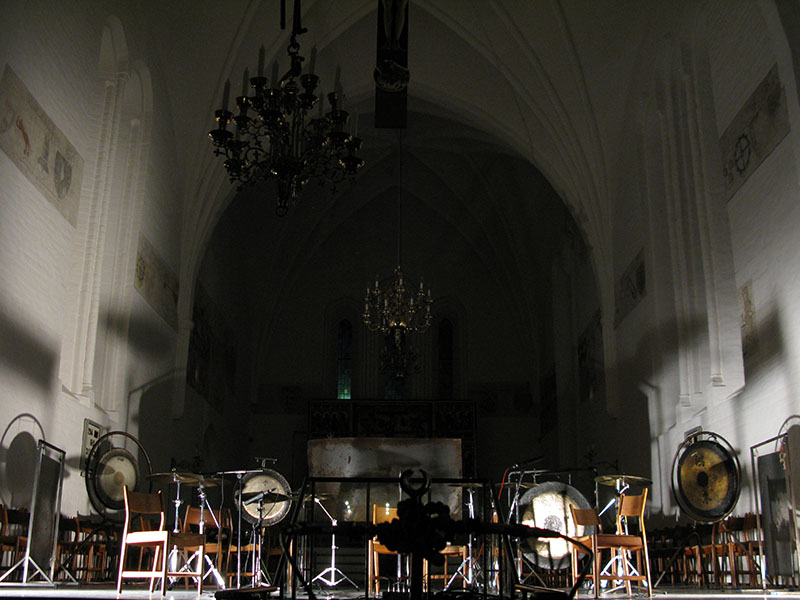 Before Church II from Conversion (Touch), live at Vor Frue Kirke, Aarhus, Denmark, 2013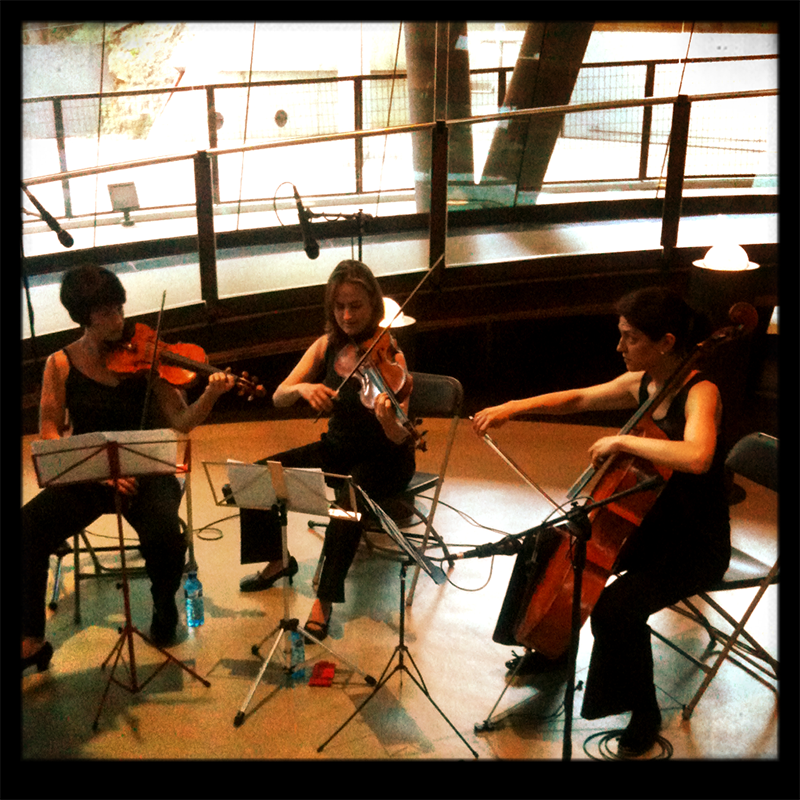 Experimental Fuktion playing Labyrinthitis II live at Cosmo Caixa, (Sónar Festival), Barcelona, 2013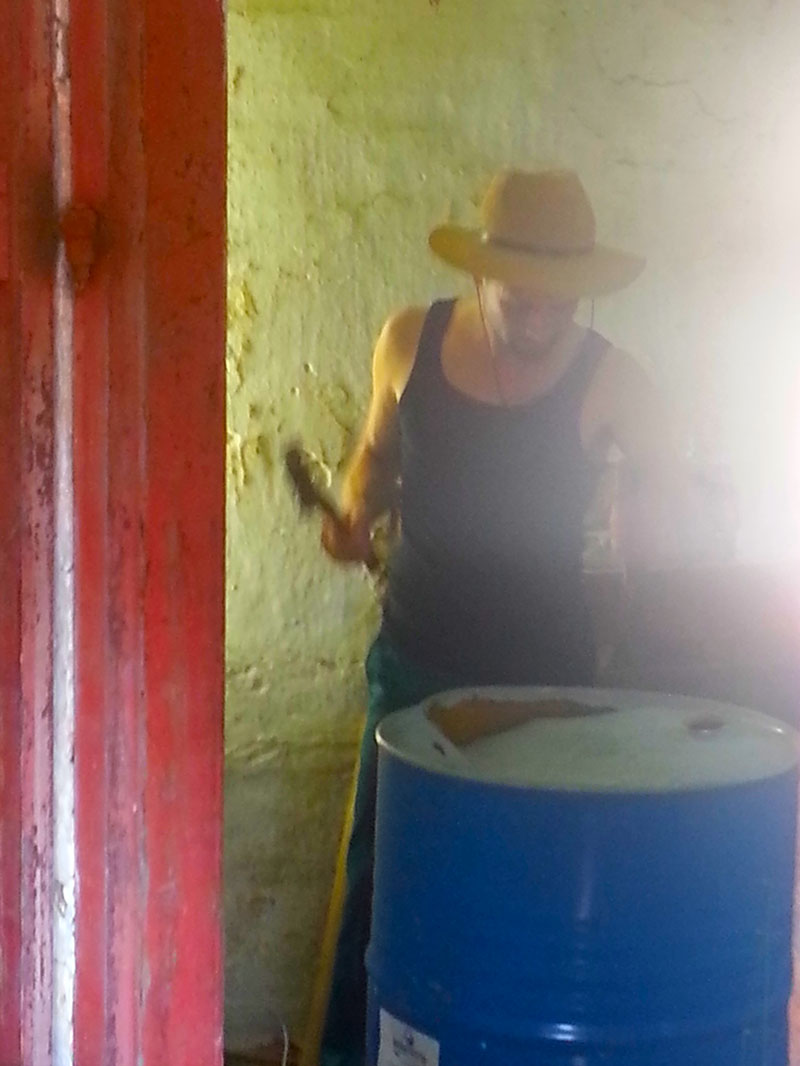 Jacob Kirkegaard performing Thrum Ethiopia live at Kunsthal 44, Møn, Denmark, 2013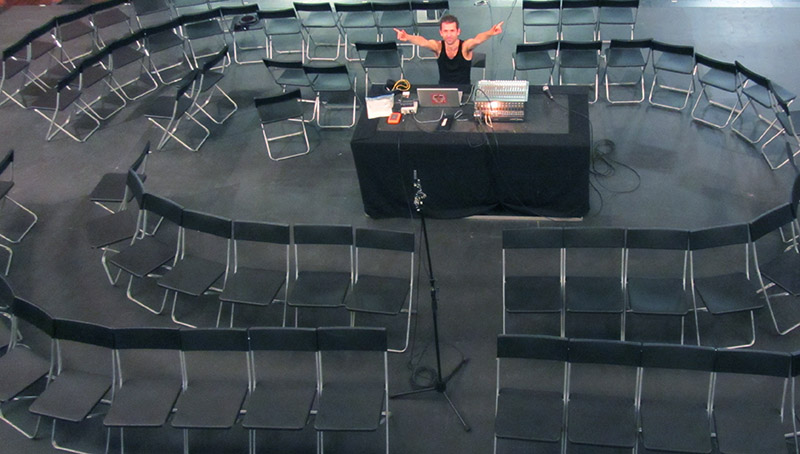 Live at Teatro Maria Matos, Lisboa, Portugal, 2011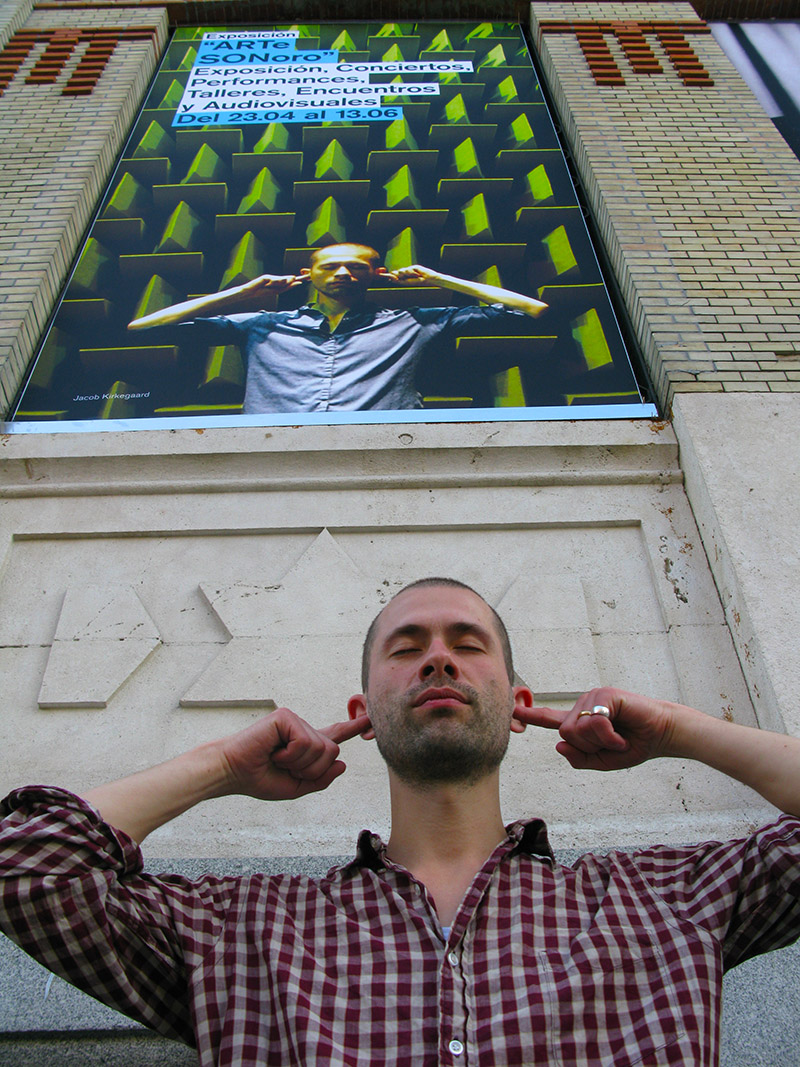 Jacob Kirkegaard @ La Casa Encendida, Madrid, Spain, 2010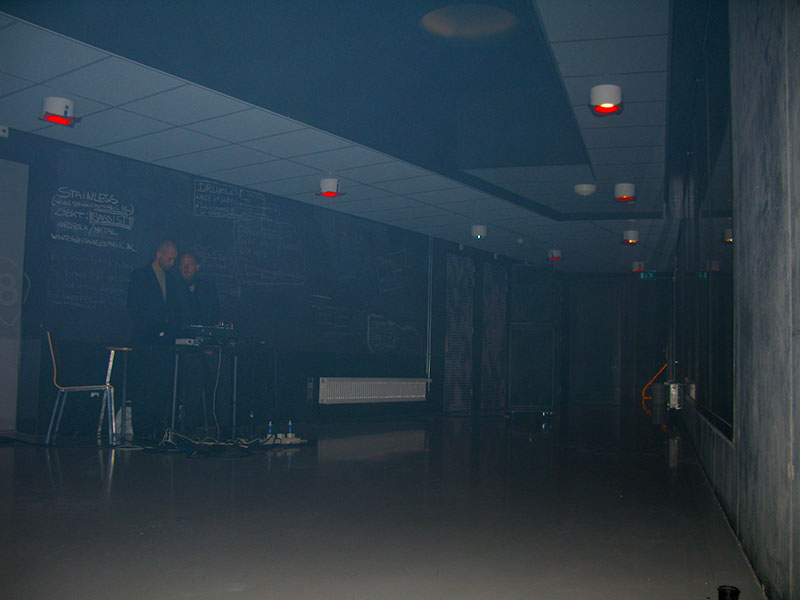 Tobias Kistein & Jacob Kirkegaard live in in Belgium, 2009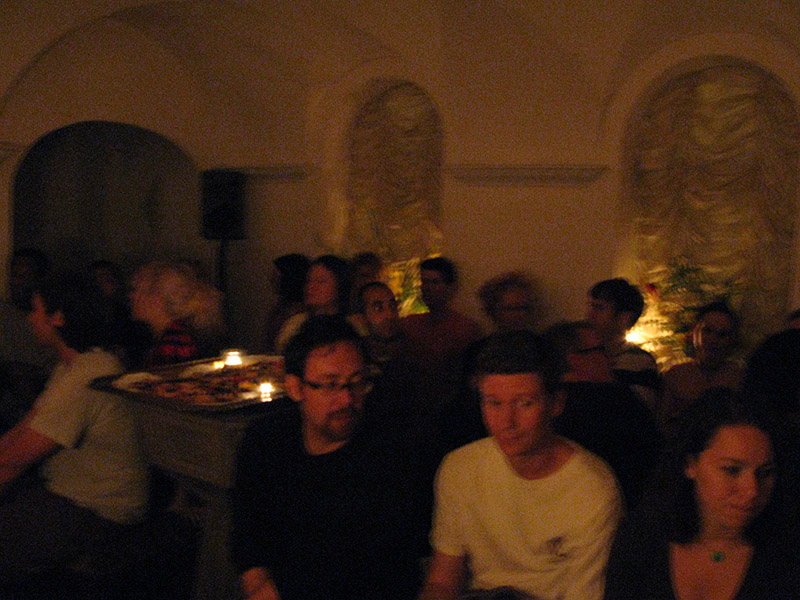 Labyrinthitis live at Museum of Jurassic Technology, Los Angeles, USA, Sep 2008,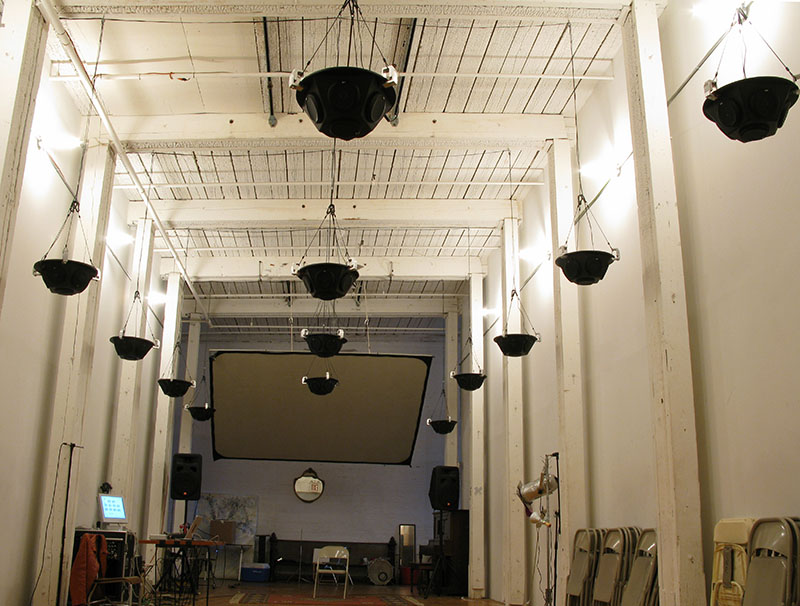 Jacob Kirkegaard - Labyirinthitis live at Issue Project Room, New York, 2008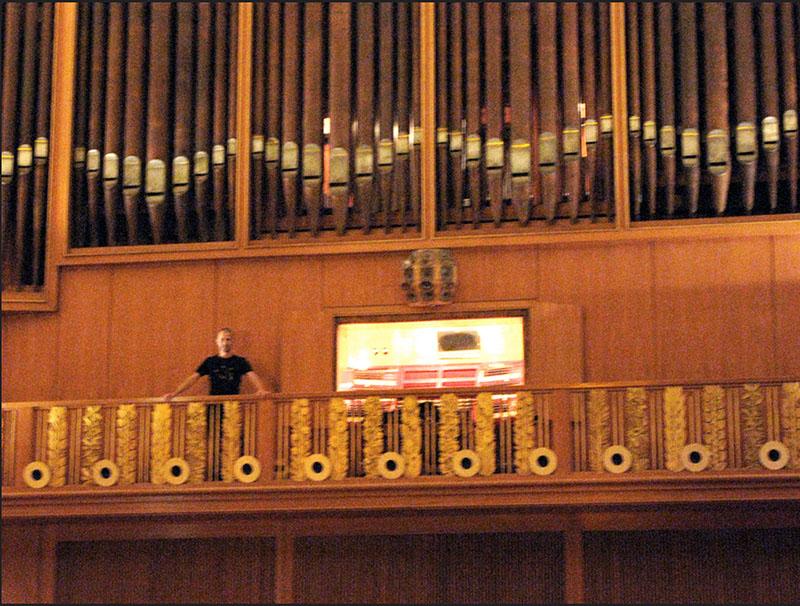 16-channel live version of Labyrinthitis during Tuned City in Berlin, Germany, 2008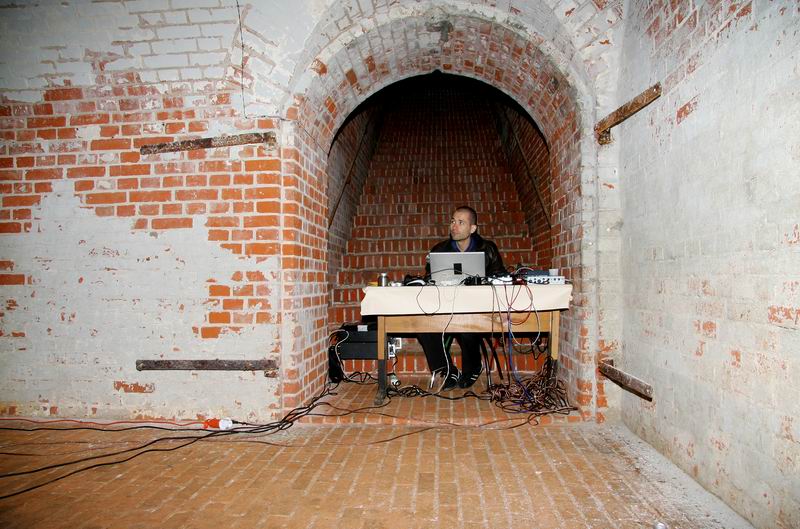 Acoustic Diagnostic' at the National Centre for Contemporary Arts., Kaliningrad, Russia, 2007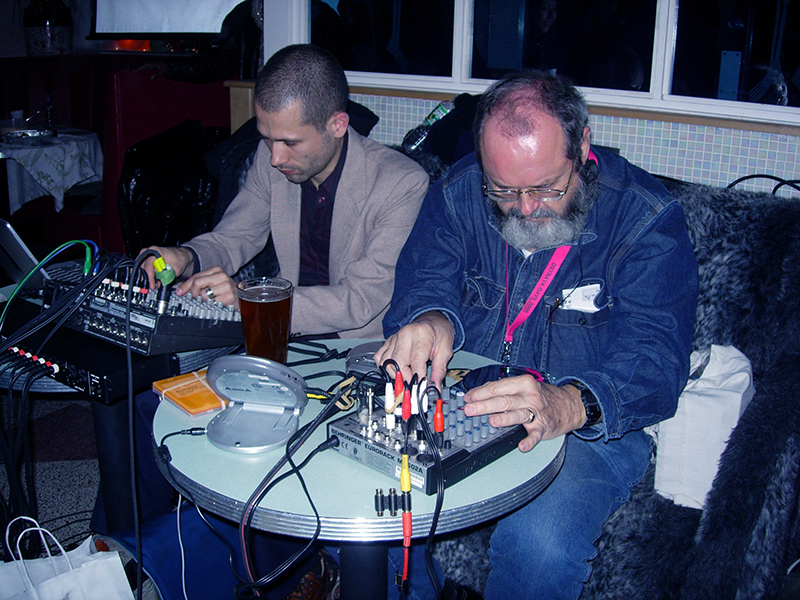 Jacob Kirkegaard & Phill Niblock live in New York City, USA, Sep 2006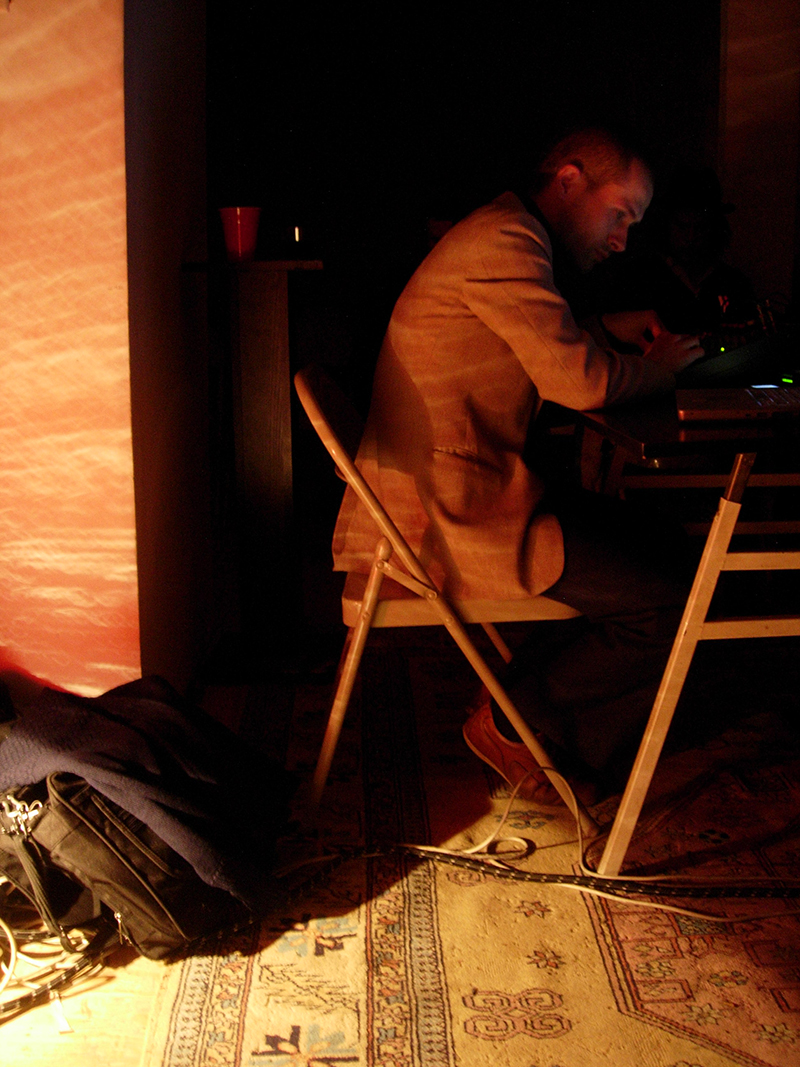 Jacob Kirkegaard - Aion live at Suzanne Fiol's Issue Project Room, New York, 2006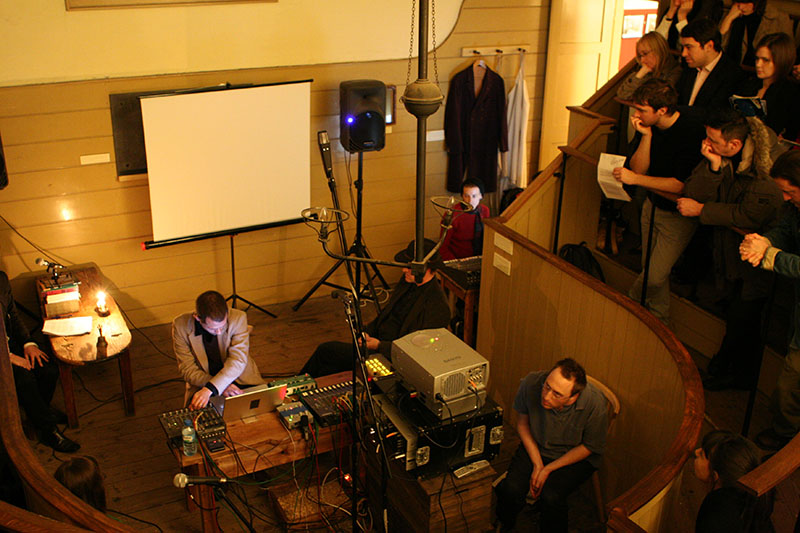 Jacob Kirkegaard live at the Old Operating Theatre, London, UK, 2006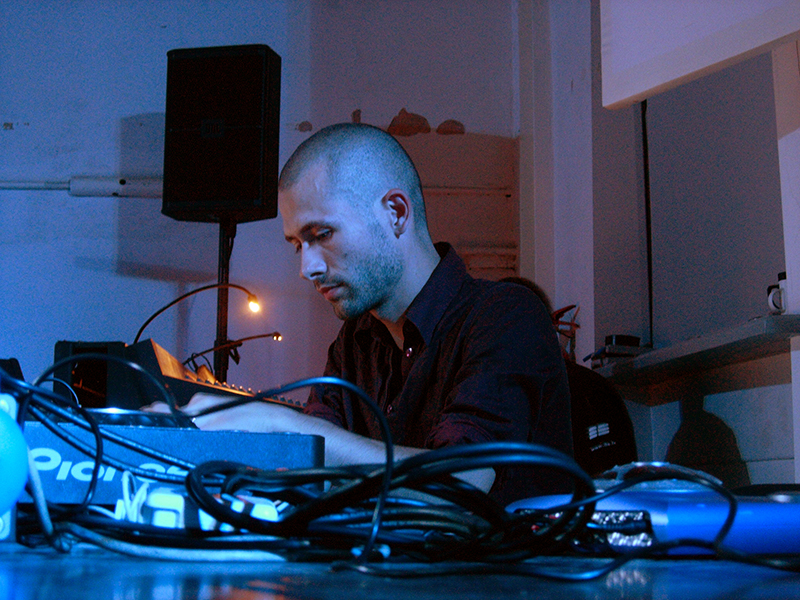 Jacob Kirkegaard live at RIXC in Riga, Latvia, 2006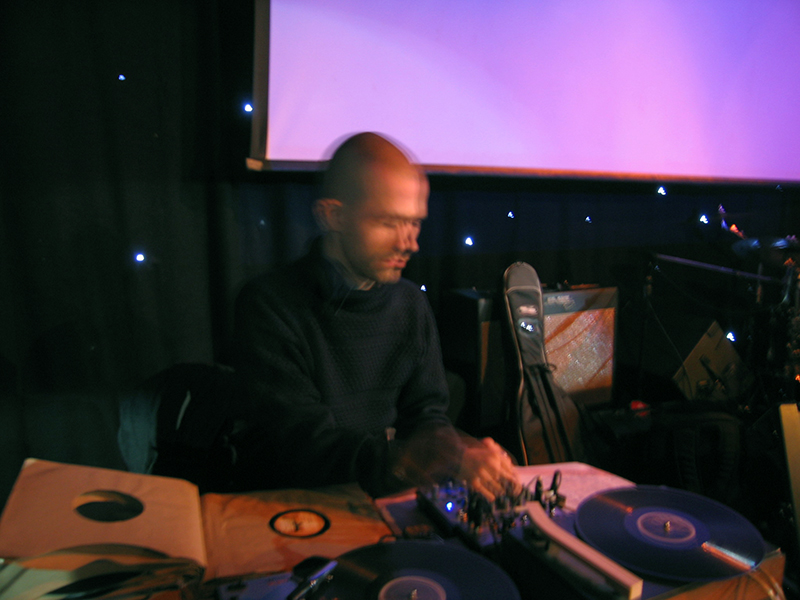 DJ'ing shellac records at Touch 25th anniversary event, London, UK, 2006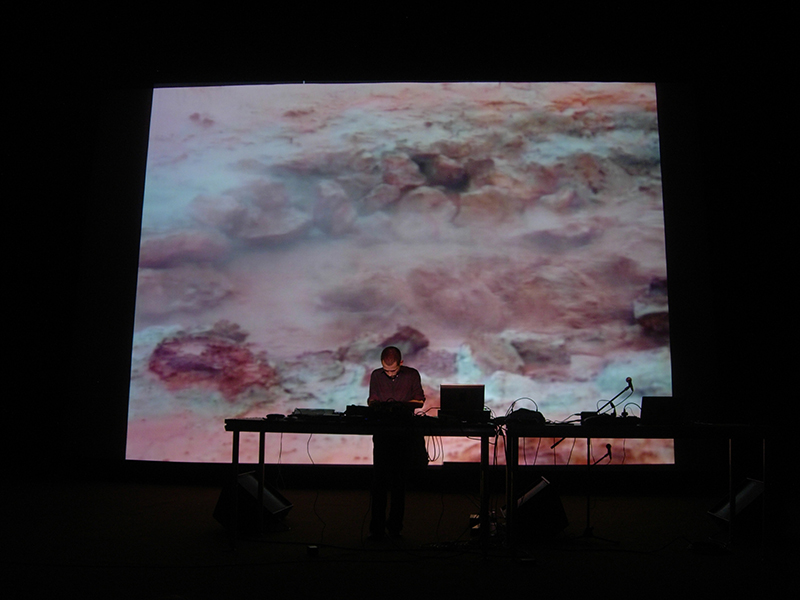 Live in Lisboa, Portugal, 2006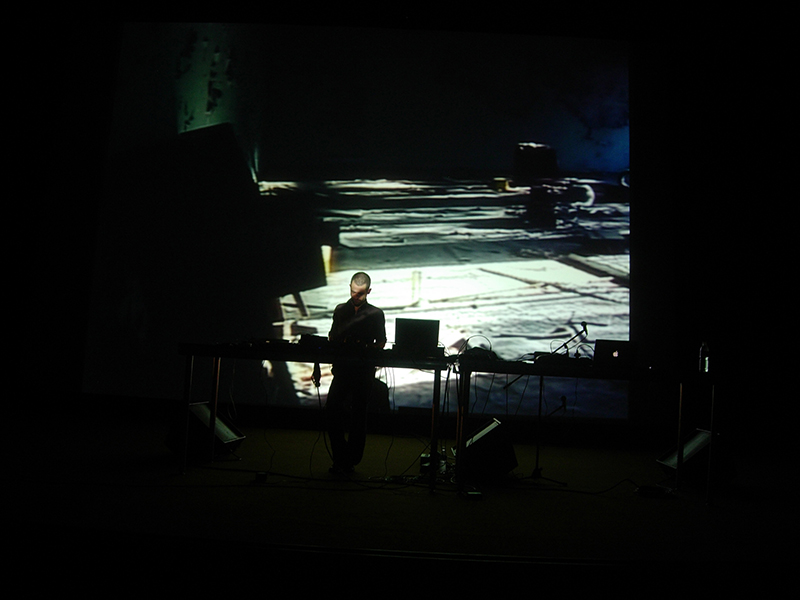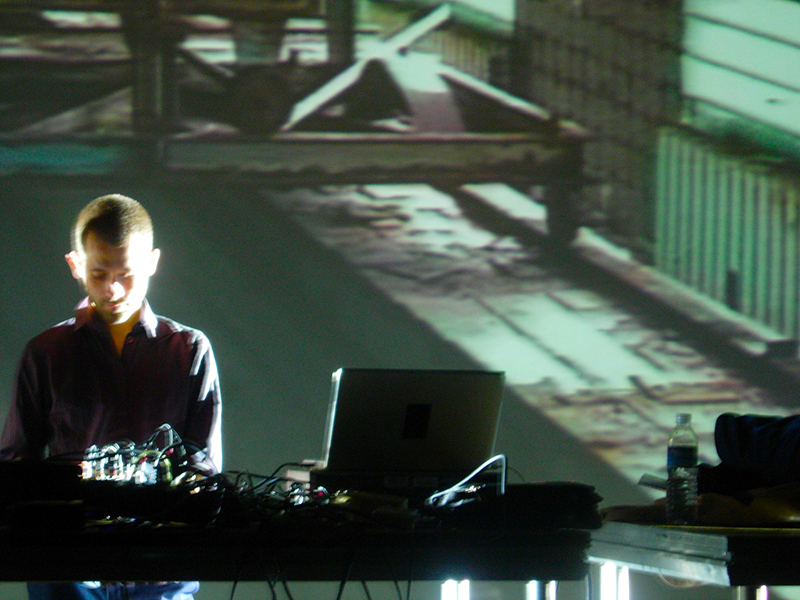 Jacob Kirkegaard live in Lisboa, Portugal, 2006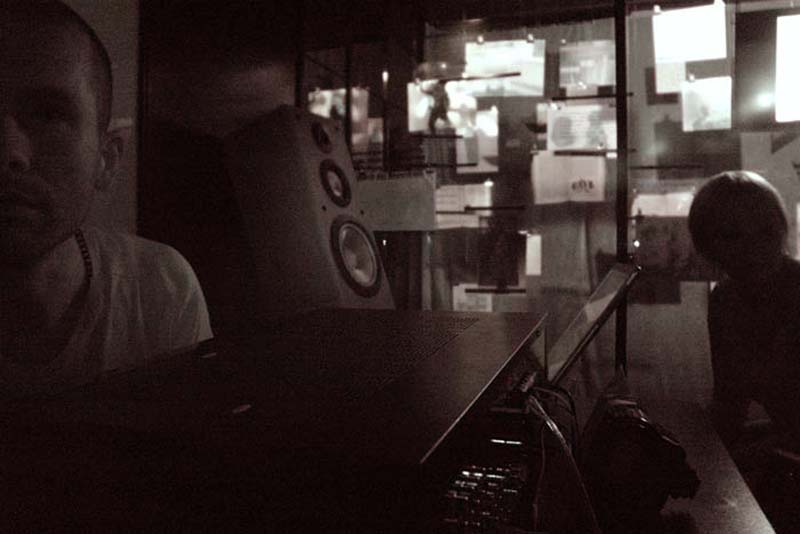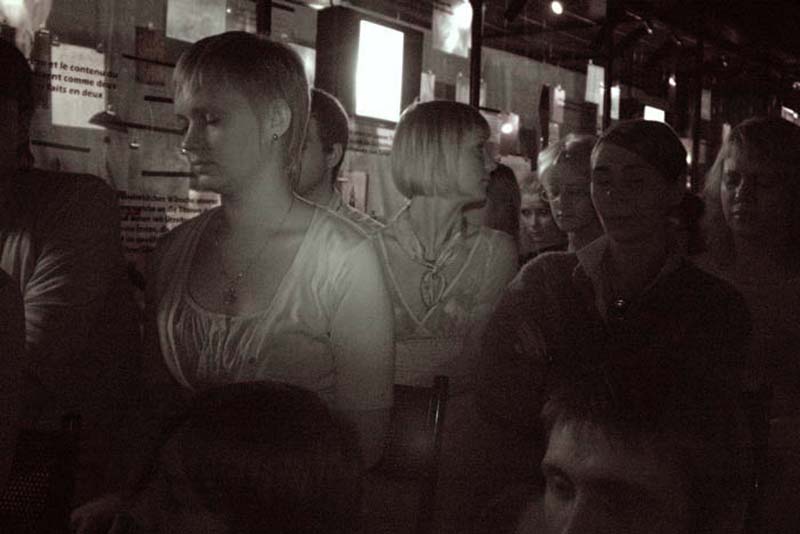 Labyrinthitis live at Museum of Freud's Dreams, St. Petersburg, Russia, 2006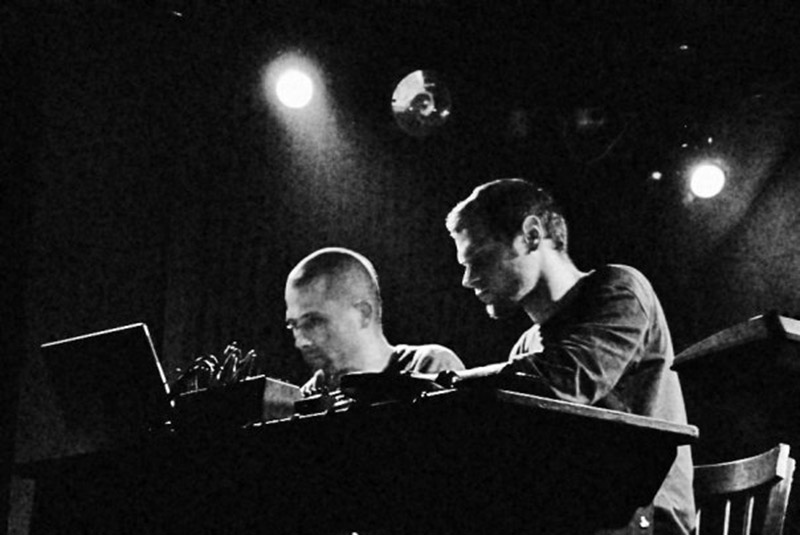 Artyom Ostapchuk & Jacob Kirkegaard live in St Petersburg, Russia, 2006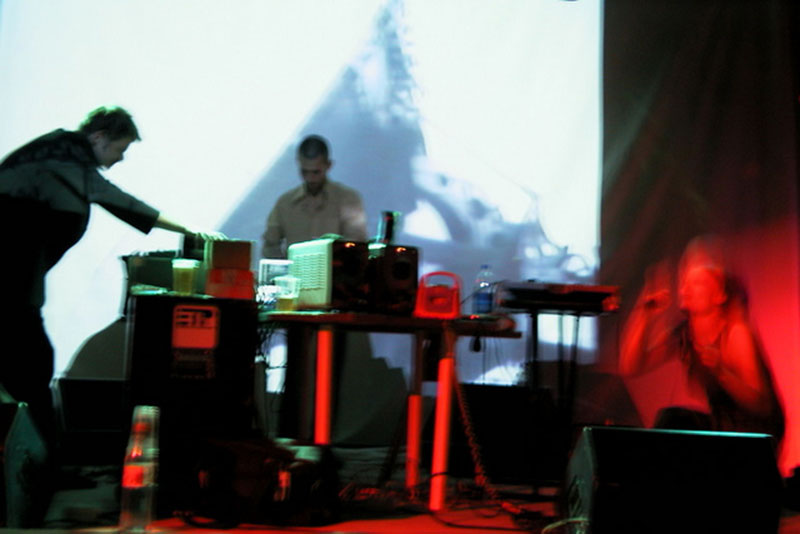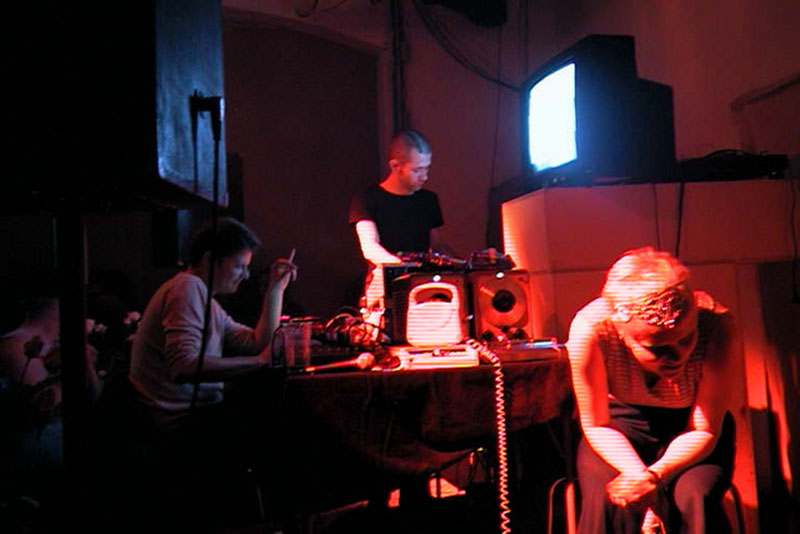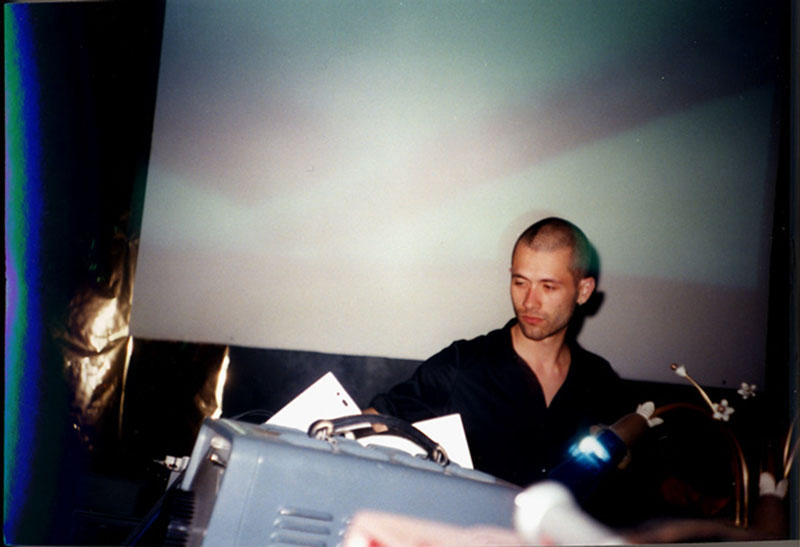 Aeter, live, Denmark and Sweden, 2001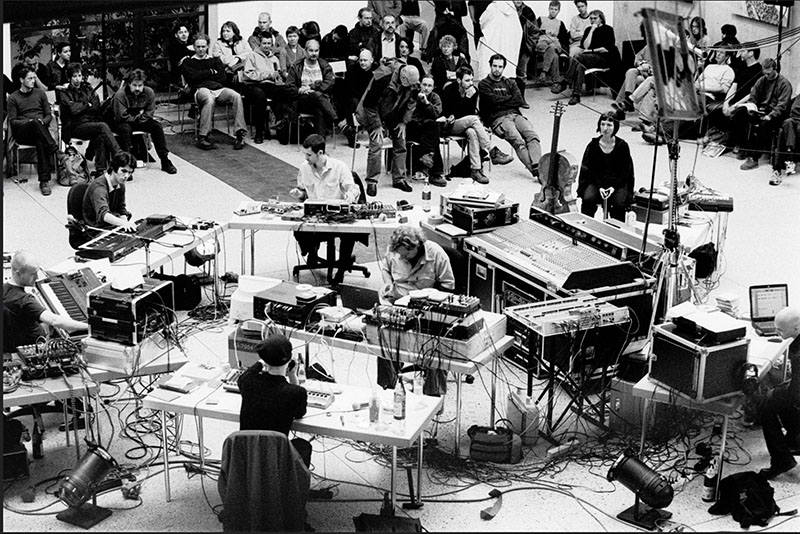 Jacob Kirkegaard live at Moers Jazz Festival alongside Gry Bagøien, Andres Bosshard, David Shea, Fran Schulte, 2001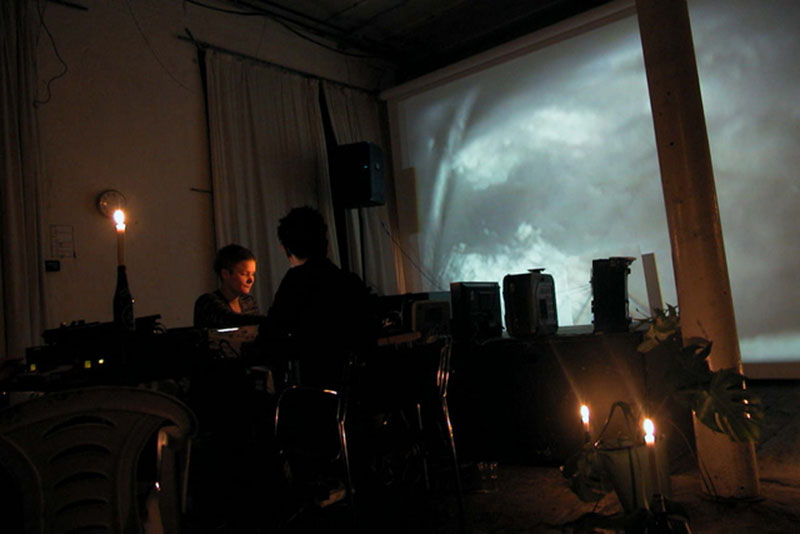 Aeter, live at LAB, Copenhagen, 2000
Aeter, live, Berlin, 1997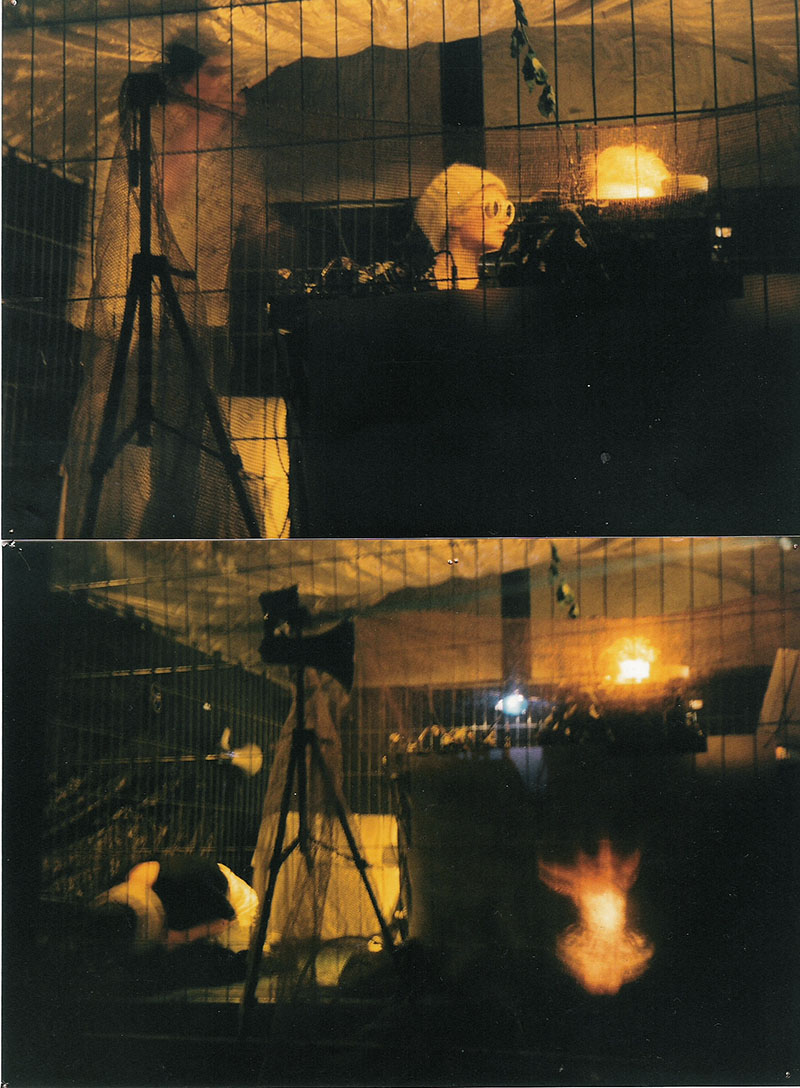 Aeter, live, Copenhagen, 1996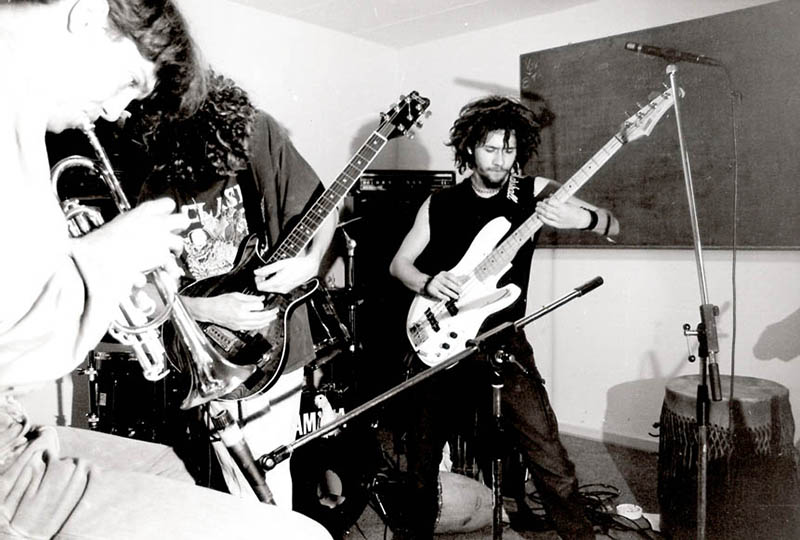 1993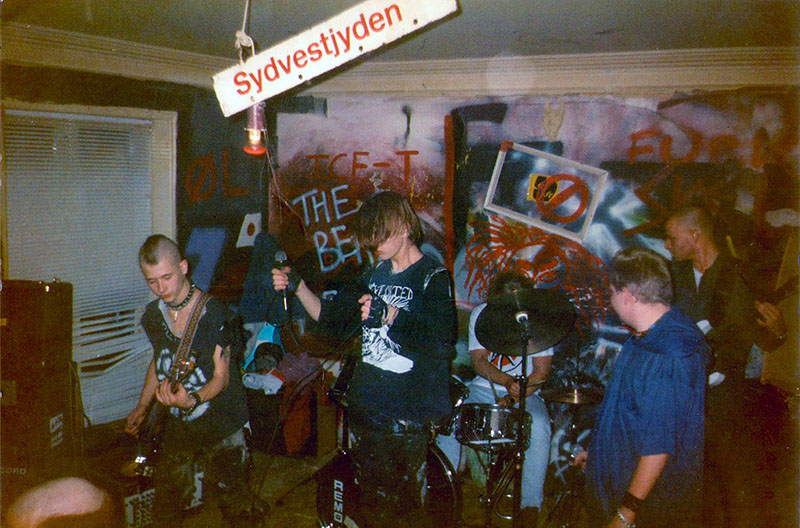 Grindcore at Piratfisken, Esbjerg, Denmark, 1991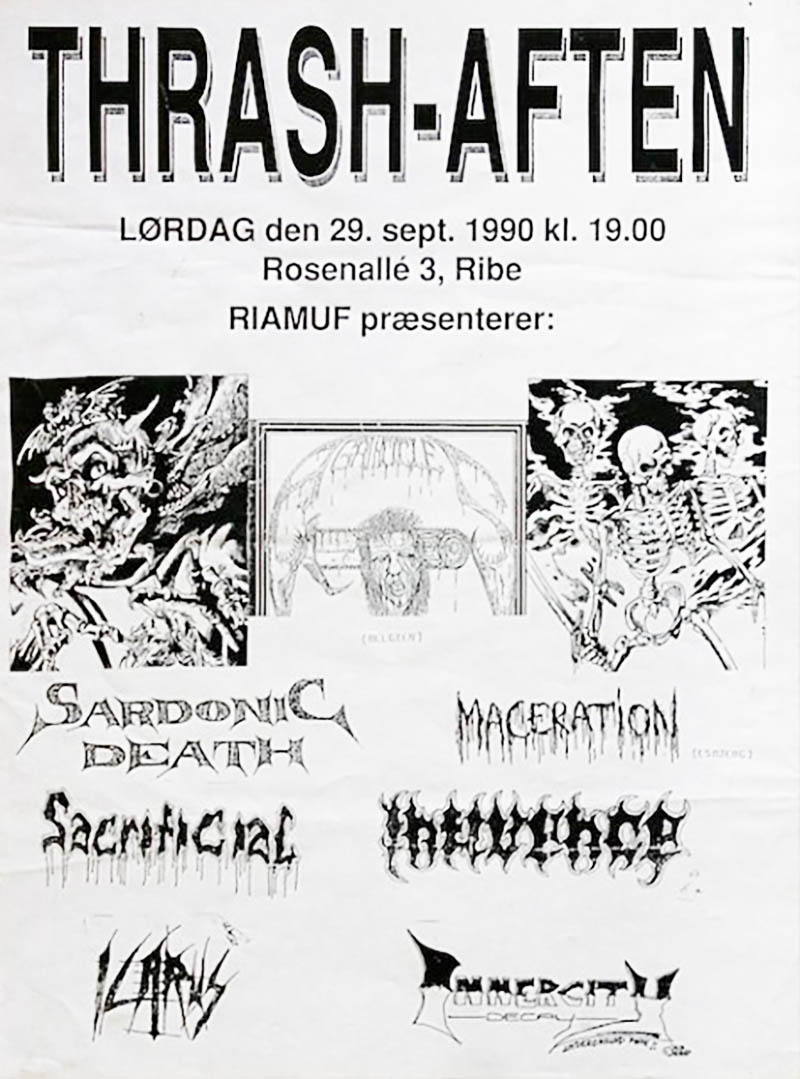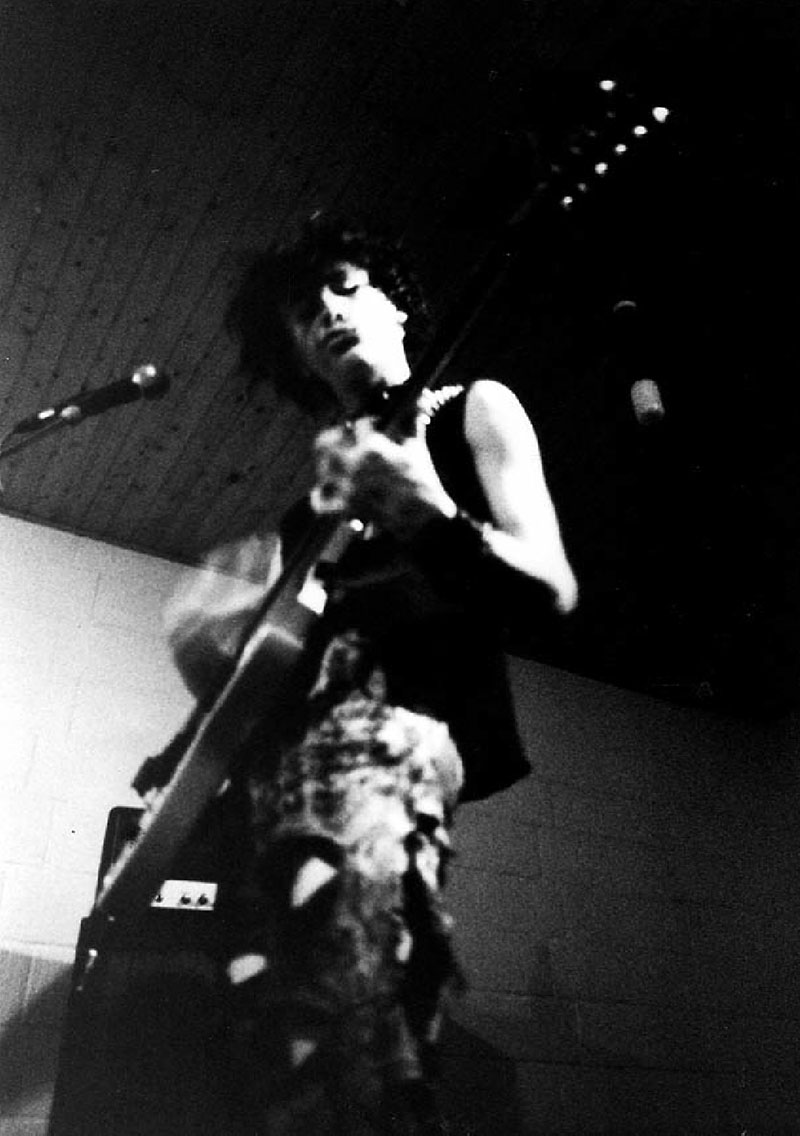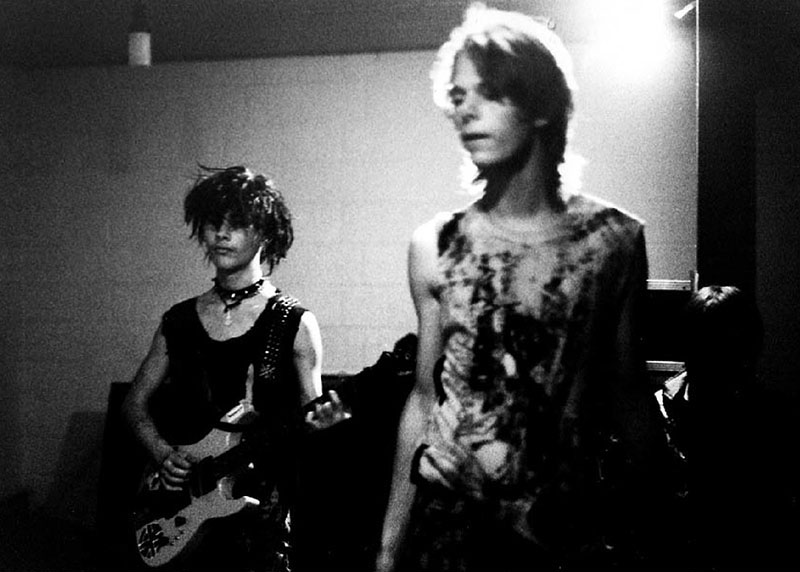 Live at RIAMUF, Ribe, Denmark, Sep 1990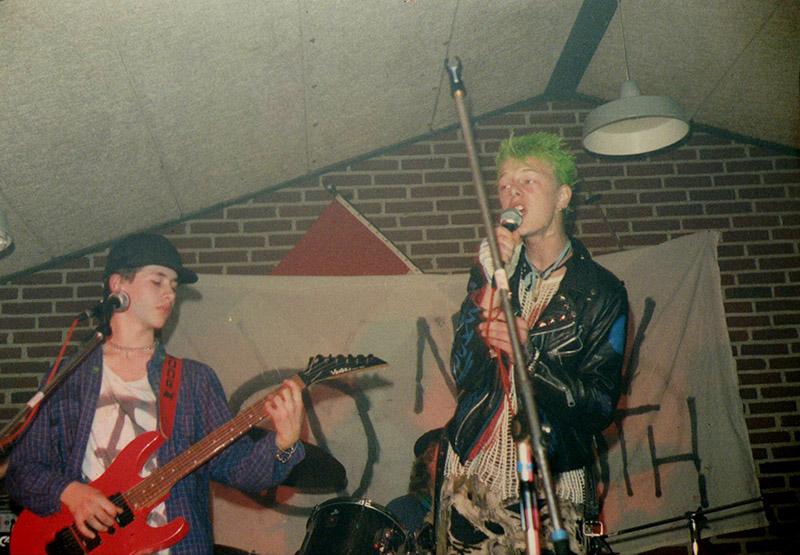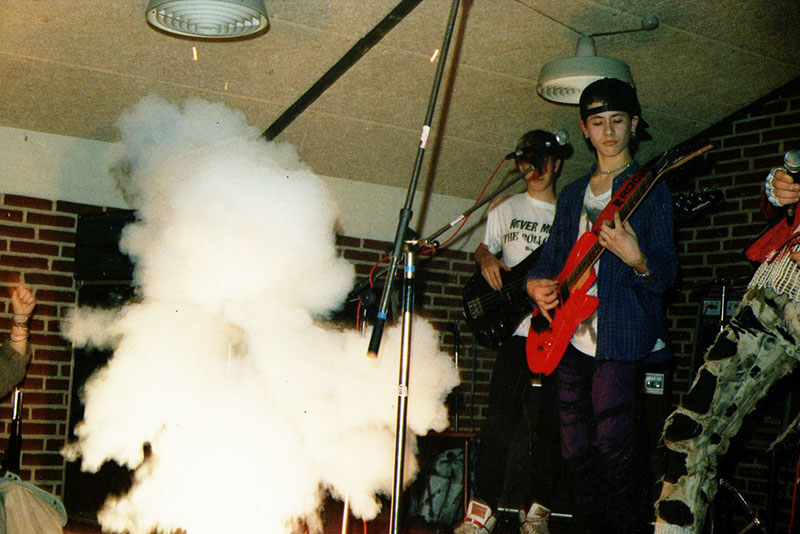 In Denmark punk wasn't dead, yet, in 1989
copyright © jacob kirkegaard. all rights reserved
fonik.dk | 2002