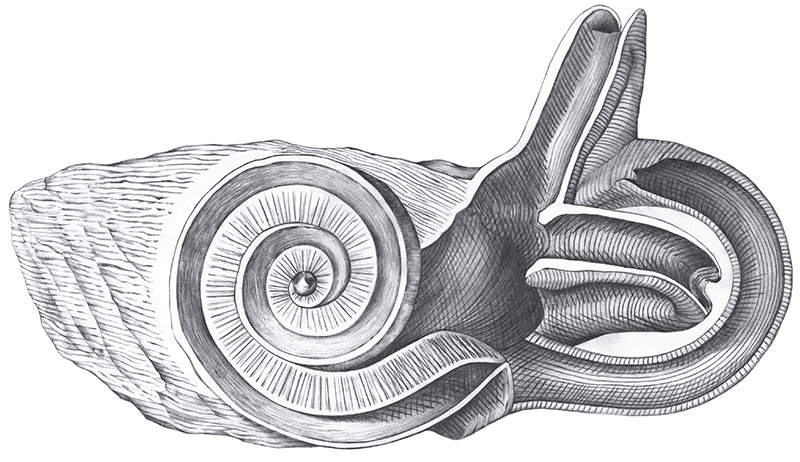 E U S T A C H I A f o r 1 8 E A R S
Jacob Kirkegaard's otoacoustic sound installation Eustachia for 18 Ears is part of the group show Invisible Man:
The artworks in 'Invisible Man' involve the audience through active and implied participation. They invite our bodies to move through environments and installations, completing the incomplete and transforming the abstract into concrete form and experience. Artists include: Pascal Dombis, Jacob Kirkegaard, robotlab, UVA (United Visual Artists) Laurent Mignonneau & Christa Sommerer, Samuel Bianchini. Wood Street Galleries, Pittsburgh, PA, USA, Opening on April 26th. Running until June 16th
Eustachia – For 18 Ears is composed from tones emitted by the cochlea of the inner ear. These faint but constant and crystal clear acoustic tones, called spontaneous otoacoustic emissions (or SOAE), are produced - without external stimulation - by the ears of only some people.
Whereas the combinations of tones emitted from one ear can be dissonant and microtonal, tones emitted from another ear can be almost harmonic. Each emitting ear produces something akin to an acoustic fingerprint. Recorded and amplified by Jacob Kirkegaard, this work is based on a selection of 9 people where both ears emit their own unique SOAEs simultaneously.

A blood-red textile shaped installation is designed as two imaginary cochleas representing the left and right ear of a person who's ears emit SOAEs. At the center of each cochlea a parabolic speaker reveals the tones from their left and right ear respectively.
Eustachia – For 18 Ears is an immersive and intimate inner-space for listening into an otherwise unheard chamber of our very ears. A reversed and paradoxical act of listening to the very ears.
Kirkegaard has countered Duchamp's dictum, "One can look at seeing, one can't hear hearing." Douglas Kahn, Earside Out, 2014


Jacob Kirkegaard © 2019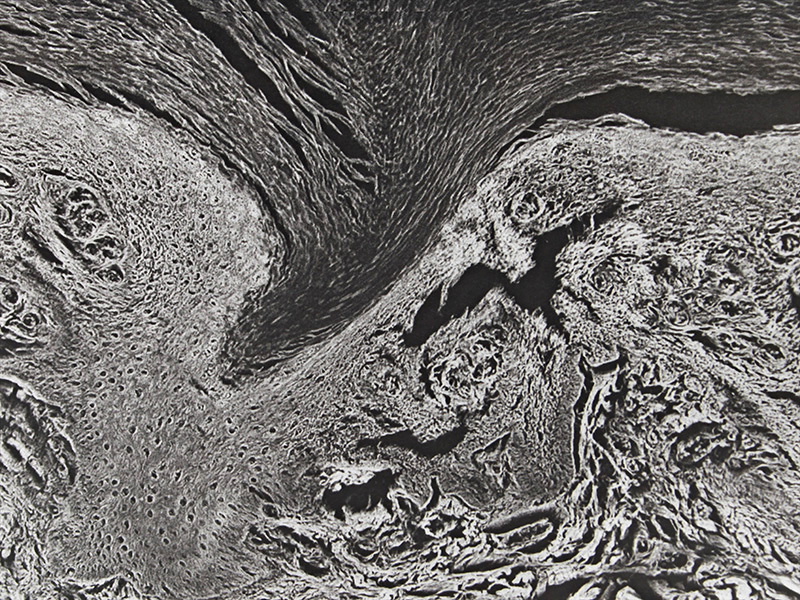 O P U S M O R S

An eight-channel sound work on four significant environments for the immediate post-mortem

OPUS MORS aims to offer a contemplative listening space for one of the most existential and natural aspects of being alive, which is death. The project portrays the four most common sound environments that human body will be surrounded by or exposed to in the immediate post mortem: a morgue, autopsy, decomposition and cremation, events that no one will ever get to sense on their own bodies because of the very fact of death. The work seeks not only to offer this hitherto unheard listening space but an alternative and immersive sonic meditation into the mostly used or misused depictions of death. Through the act of listening, the work will offer a space for contemplating on the passing.
OPUS MORS consists of four unique parts, each composed from sound recordings of these four environments;
Opus Morturarium reveals the ambience inside a morgue heard through the slow tones from the facilities that keep the corpses cold.
Opus Autopsia are detailed and precise near-field sound recordings of a full autopsy starting with opening the corpse, following the removal and slicing and cutting open all the organs and brain, to finally returning all the organs, closing and washing the corpse.
Opus Crematio is a sound portrait of a cremation starting from the coffin being rolled into the oven, to its different burning stages, the removal and relocation of the ashes to the ash cooler and then to the bone crusher. Ultimately, the ashes are being poured into the urn.
Opus Putesco is sound recordings made at a forensic study facility where donated corpses are placed in an enclosed nature area to decompose while being studied. The knowledge of the different stages of decomposing bodies help the police in forensic evidence cases. This work was made from sound recordings of decomposing corpses recorded with microphones placed only 1 cm above - as well as with sensors placed inside the corpses.
The sound recordings of two autopsies and in the morgue were made possible with permission from professor in forensic medicine at the University of Southern Denmark Peter Mygind Leth, deputy chief forensic pathologist Peter Thiis Knudsen and forensic technicians Tonny Hansen and Jan Leth. The sound recordings of three cremations were made with permission from crematory operators Michael Hansen and Ole Pedersen at Odense Crematorium, Denmark. Sound recordings of three decomposing corpses were made possible with permission from Forensic Anthropology Center at Texas State University, USA.

DATES:
World premiere at BLOOM - Festival for nature and science, Copenhagen, Denmark, May 25th, 2019
Museum of Freud's Dreams, St. Petersburg, Russia, June 1st, 2019

This work will be released as an exclusive 4 x vinyl box set in August or September. Stay tuned.


Jacob Kirkegaard © 2019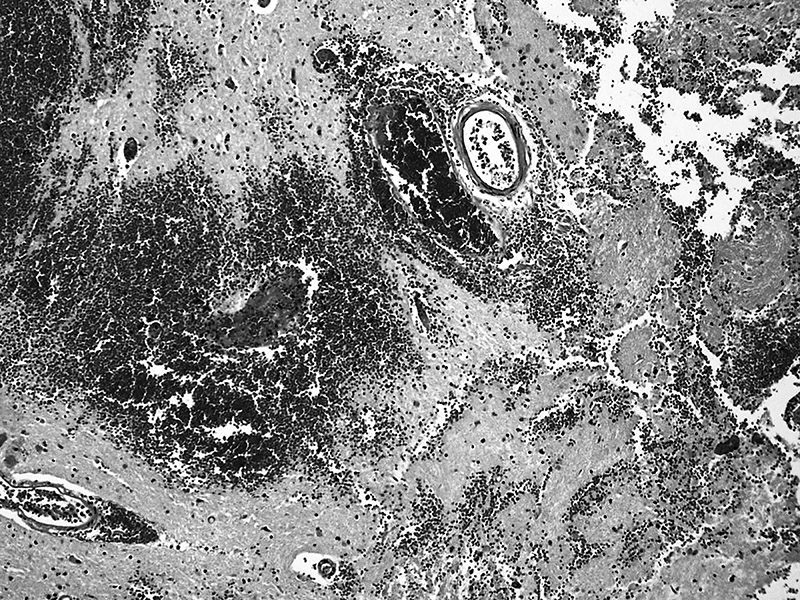 M O R G U E

New choir piece especially composed for BLOOM - Festival about Nature and Science, Copenhagen, Denmark.
MORGUE is a composition made from Kirkegaard's ambient sound recordings of a morgue; its ventilation and cooling systems that all
make the room subtly vibrate. The room tones from the morgue were transcribed and interpreted for voice.
Morgue is compsosed for- and performed by two choirs; ARS NOVA CPH and the choir for seniors; ALLEGRO KORET
World premiere on 25th of May 2019



Jacob Kirkegaard © 2019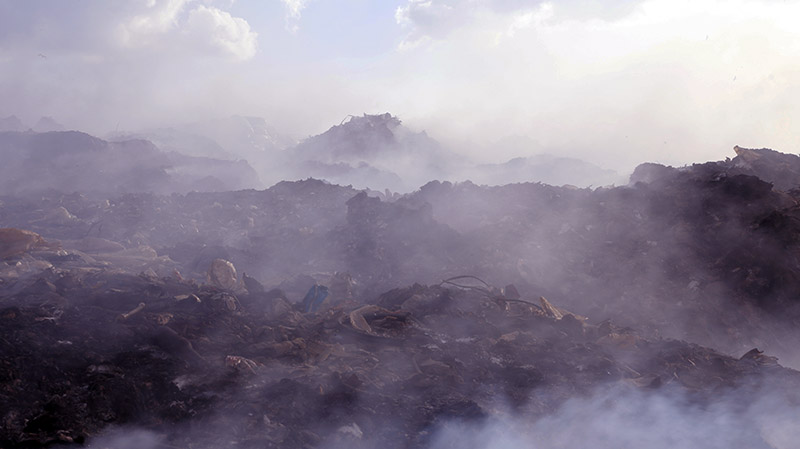 T E S T I M O N I U M

TESTIMONIUM is an audio-visual work created from recordings from waste, recycling and wastewater facilities
in Denmark and Latvia as well as from one of the world's largest landfills; the Dandora dumpingsite in Nairobi, Kenya.

Vibration sensors were placed inside piles of waste and on large incinerators. Underwater microphones were lowered underneath the surfaces of polluted rivers and large wastewater management basins. Acoustic microphones were pointed at bleak landscapes of burning plastic ignited by the wind. Like a testimonium from the past as if experienced from the future, these close-up recordings of human generated waste offers an intimate revisit into human discarded matter, their metamorphic journeys or absorbing endurance.

Denmark: BIOFOS Denmark, Reiling Glasrecycling Denmark, STENA Recycling, ARGO, Vestforbraending. Latvia/Estonia: WasteArt project NOT out of sight NOT out of mind Campaign, IES, ZAAO Ltd (LV), MoKS (EE), Evelyn and John Grzinich. Kenya: Nao Takeuchi, Waste Management Unit, UN-Habitat, David Makori; Chief Environment Officer,
Wambua Ndaka; Site Manager at Dandora Dumpsite, Nairobi City County and Mohamed; leader of waste pickers at Dandora Dumpsite, Nairobi

DATES:
World premiere in Nairobi, Kenya (UN Habitat exhibition, TBA)
Nuuk Art Museum, Nuuk, Greenland (As installation throughout the month) August 8th
ULTIMA Festival, Oslo, Norway (8-channel live version + installation throughout festival), Sep 13th

Jacob Kirkegaard © 2019