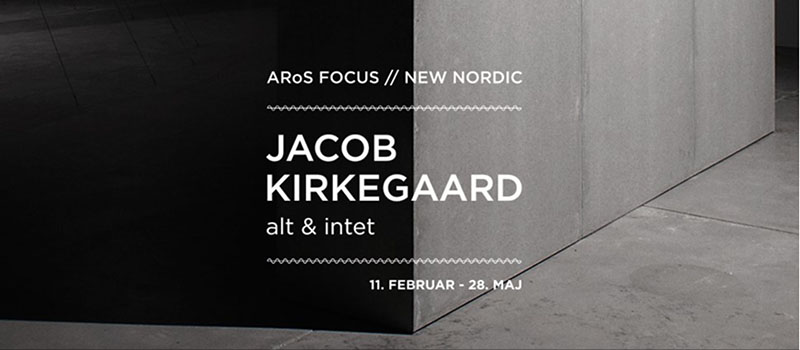 all & nothing
Jacob Kirkegaard
Solo exhibition at ARoS
February 2017 until May 2017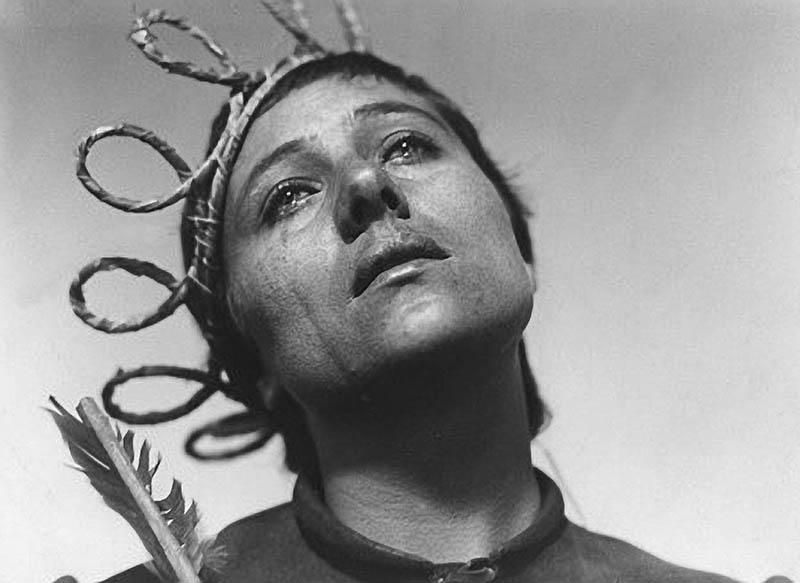 Carl Th Dreyer: The Passion of Joan of Arc (silent film, 1928)
Film screening with live soundtrack by Jacob Kirkegaard (Originally composed for Onasis Culture Center, Athens, Greece, 2014)
Also performing is Katinka Fogh Vindelev with her new work 'A Voice in a Voice in a Voice in a Voice'
Koncertkirken, Copenhagen, Feb 3, 2017
Jacob Kirkegaard is part of the Aki Aora artist residency in Tulum, Mexico, where he'll be creating a new underwater sound installation portraying the surrounding Cenotes. January 2017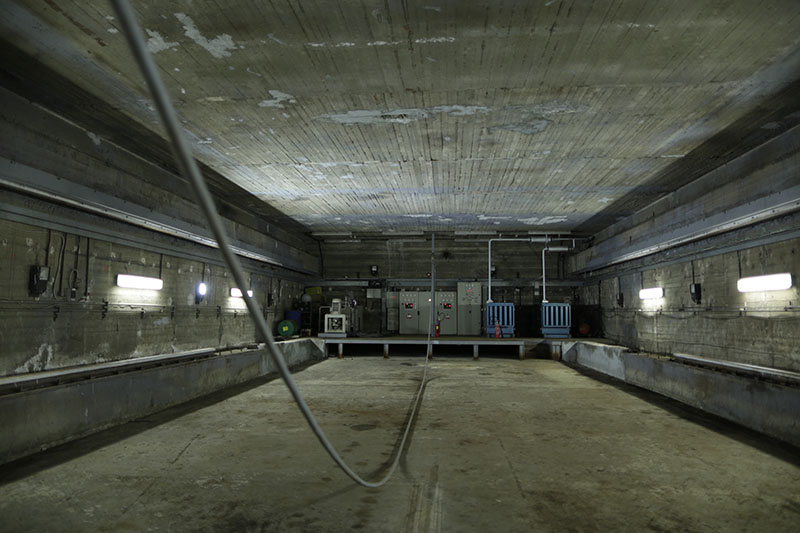 SWAY, a new sound work created during IMPLODE residency, Chalkida, 2015.
Welcome to Sonic Topographies in Athens on Dec 11th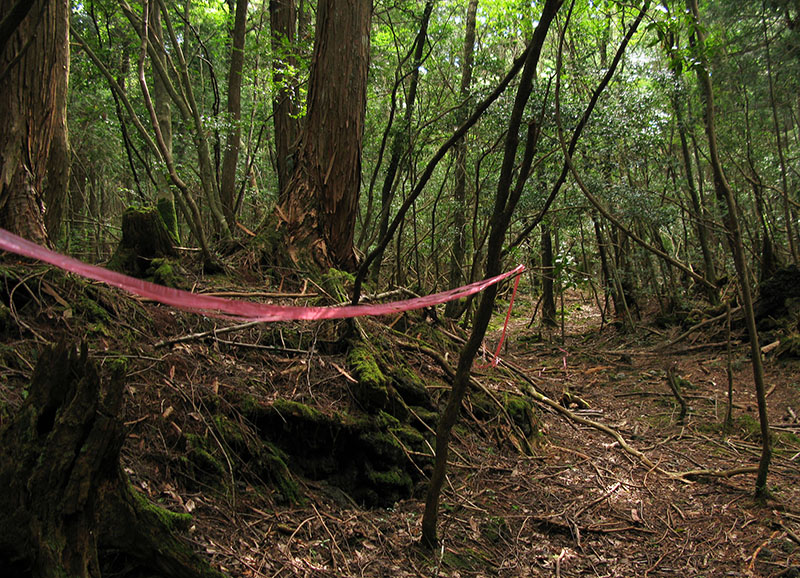 SPOR - Jacob Kirkegaard
Med afsæt i feltoptagelser og fotos fra Jacob Kirkegaards mange rejser, dvæler spor ved et udvalg af råmateriale indsamlet mellem 2005 og 2015. Optagelserne var aldrig tiltænkt de værker, som rejserne tog udgangspunkt i, men i stedet intuitivt indsamlet.

STEMMEMØNSTRE - Katinka Fogh Vindelev
Med en forkærlighed for tritonus, også kaldet djævlens interval, og tilfældige elektronisk genererede arpeggiomønstre, har Katinka Fogh Vindelev skabt en håndfuld nye stemmestykker komponeret med samples af hendes egen stemme.

Christianshavns Beboerhus, København d. 14 decdember 2016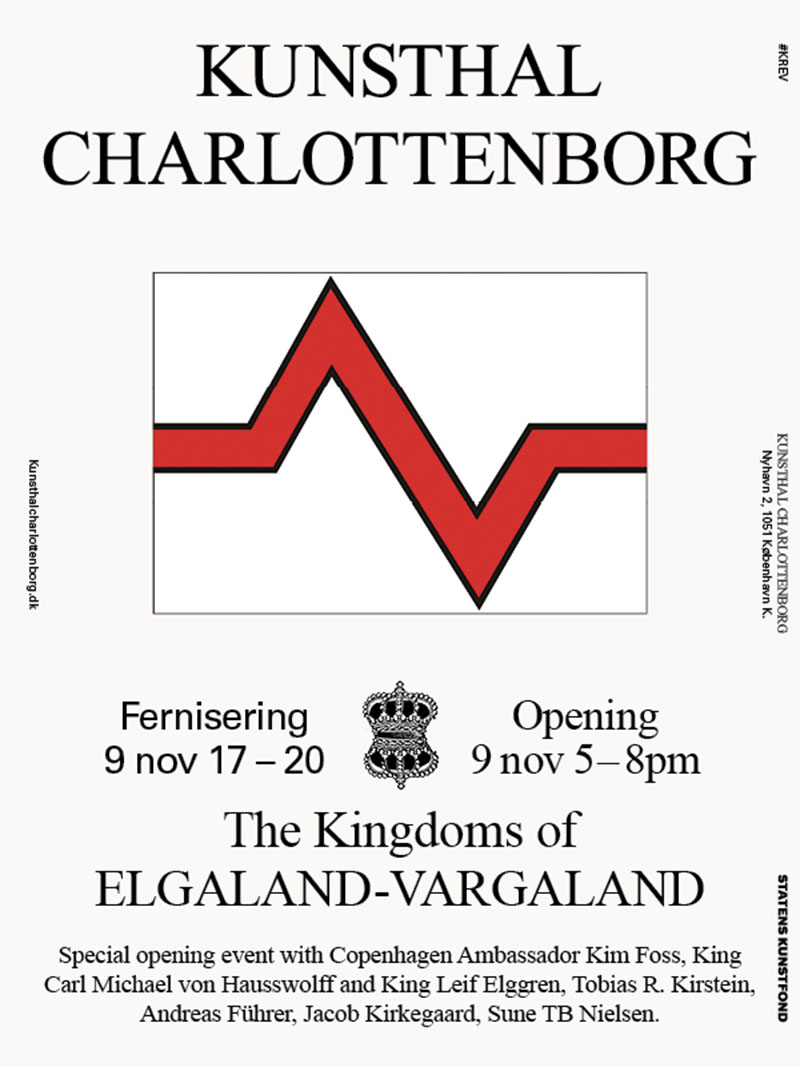 Sound recordings of melting ice for Dries van Noten Summer 2017 Women's Collection fashion show in Paris, September 28th, 2016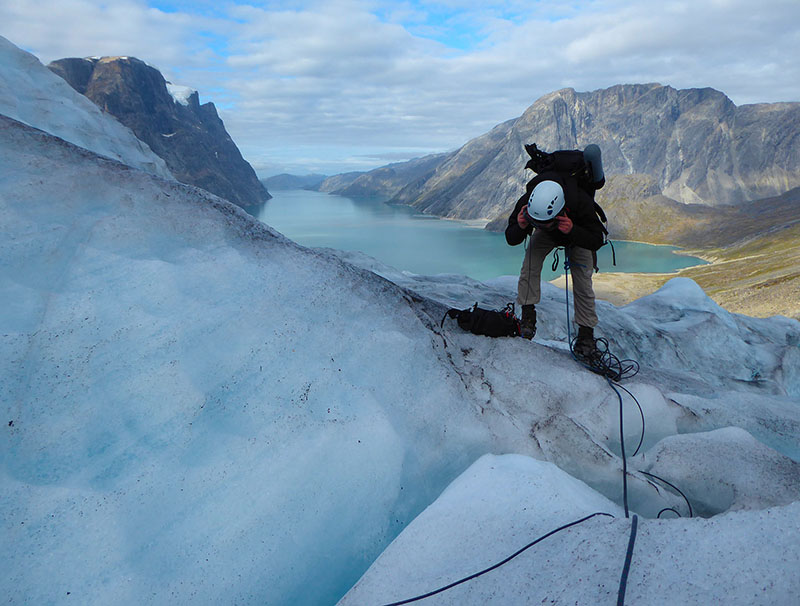 Jacob Kirkegaard: hydrophone recordings inside deep water cracks on glacier. Greenland, August 2016.
Field recordings for Inuk Silis Høegh's project Green Land. Photo by Arild Midtbø Kalseth.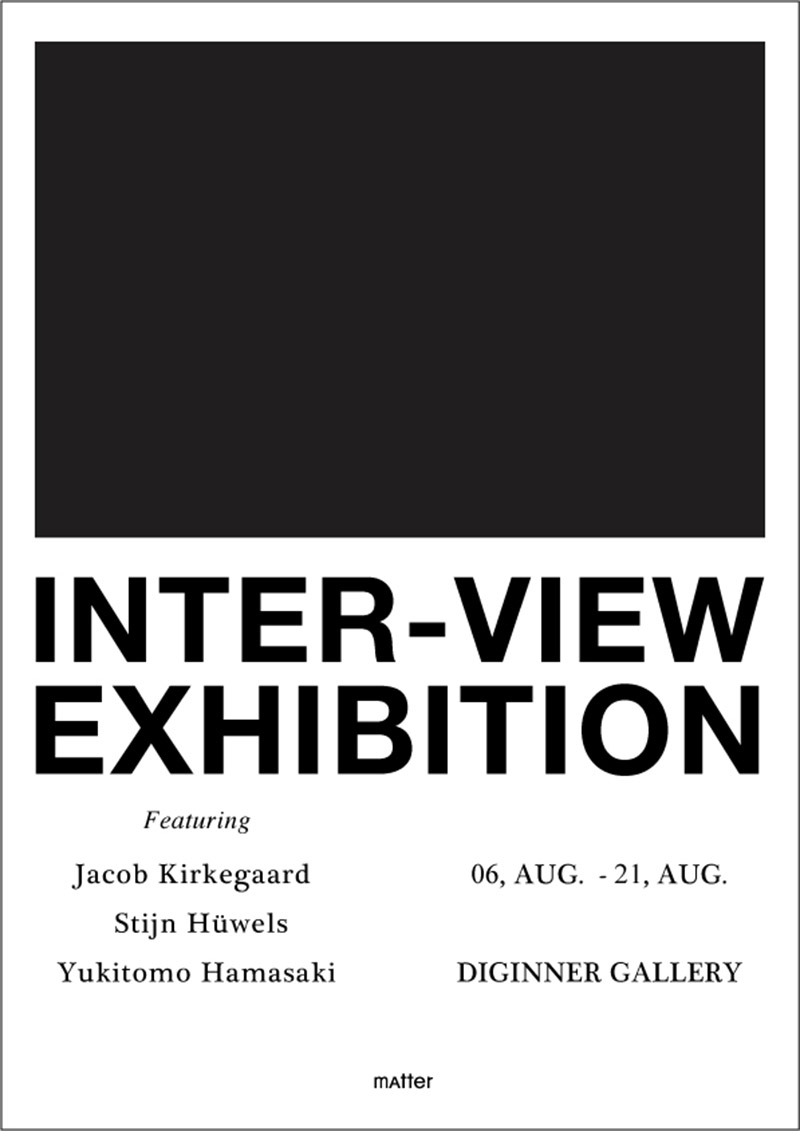 Jacob Kirkegaard | Sabulation : MATTER013 DVD−excerpt from mAtter on Vimeo.


S A B U L A T I O N
- an audio visual portrait of the Singing Sands and Booming Dunes of the deserts of Oman
Book & DVD release on Japanese label mAtter on June 26th!
Tilt
The John Madejski Fine Rooms, Royal Academy of Arts
Tilt is a film installation which creates a contemporary parallel of an Enlightenment World, employing current museological digital imaging technologies as devices to penetrate the surface of scientific and artistic objects. Rather than performing direct incisions into material culture, these new technologies create a surrogate and abstracted experience of objects and bodies for public consumption. This film draws from the RA Collections and Archives, folding in material from other London institutions such as the Burlington Courtyard Learned Societies and the Imaging and Analysis Centre at the Natural History Museum.
Running time: (13:32)
Director, Camera, Sound, Edit: Clara Jo
Soundtrack: Jacob Kirkegaard
3D Animation: Arglèton Studio
Compositing & 2D Animation: Jack Holmes
Colourist: Mann Bros
Additional Camera & Sound: Mann Bros, Deborah Olakigbe, Will Pham
Special Thanks: Royal Academy Schools, Collections, Library & Estates, Royal Astronomical Society, Royal Society of Chemistry, The Natural History Museum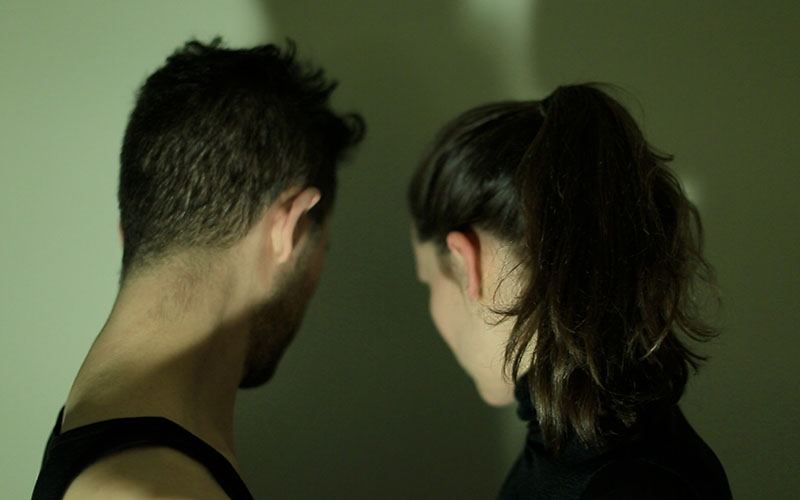 E U S T A C H I A - for Two Voices
- a new otoacoustic work for voice composed by Katinka Fogh Vindelev & Jacob Kirkegaard
To be premiered live at Art Alive! at LOUISIANA - Museum of Modern Art, Denmark on the 7th of May, 2016
Check out the full program HERE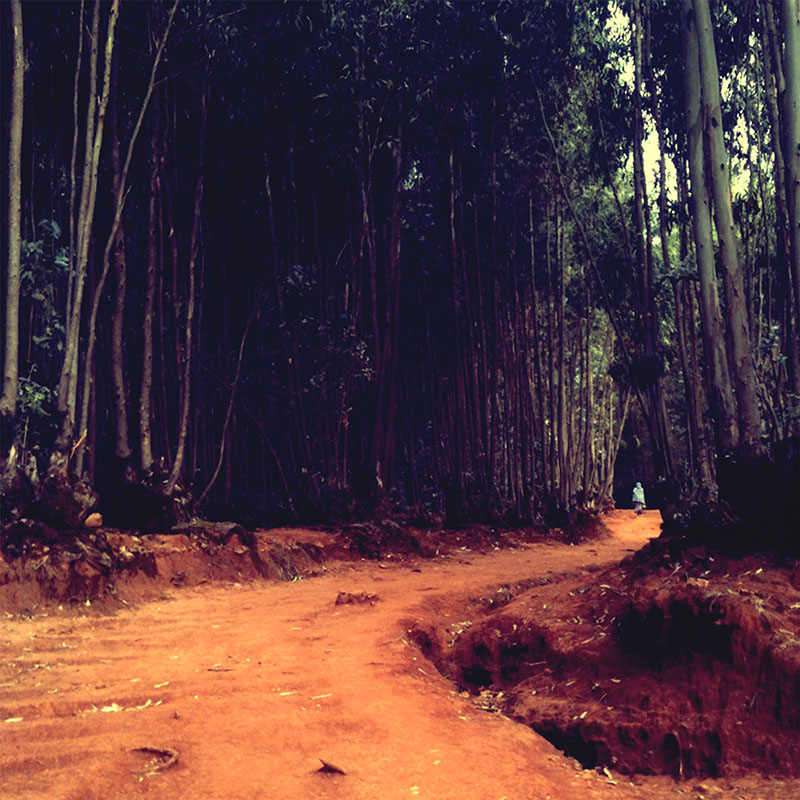 Galleri Tom Christoffersen shows EXPULSION at Market Art Fair, Stockholm, Sweden

During an exorcism in Ethiopia priests intervene and perform exorcisms on behalf of those believed to be afflicted by demons. Possessed persons are brought to a church or prayer meeting. Often, when an ill person has not responded to modern medical treatment, the affliction is attributed to demons. Unusual or especially perverse deeds, particularly when performed in public, are symptomatic of a demoniac. Dialogue with the spirit is an important part of the exorcism ceremony. It helps the exorcist to know how the spirit was operating in the life of the demoniac. The signs and events mentioned by the spirit are affirmed by the victim after deliverance.
Jacob Kirkegaard @ 2016 - Courtesy Galleri Tom Christoffersen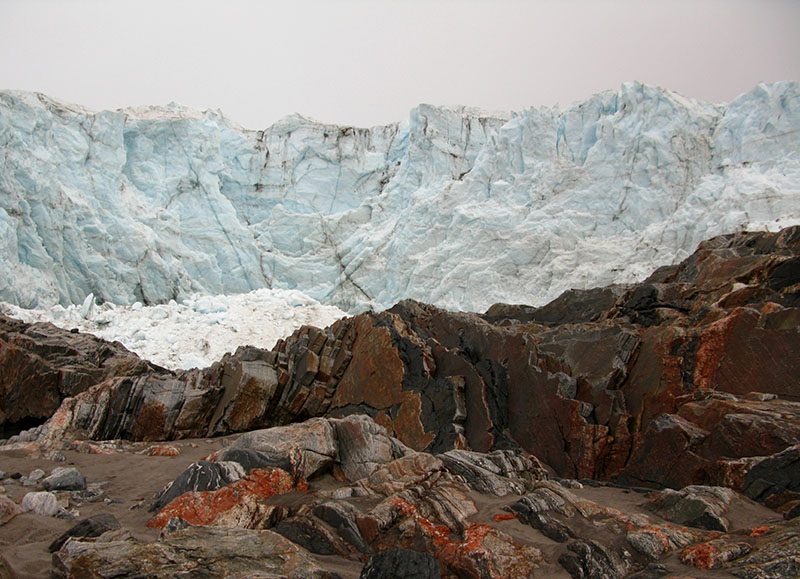 MELT is part of Market Art Fair, Stockholm, Sweden

MELT is a sound work that is installed on the roof terrace of Market. The work is a recording of different stages of ice melting, moving from the violent sounds of ice caps grinding against each other, to trickling sequences and flows of water.
MELT traces how water moves through different aggregate phases, from solid to liquid, changing the combination of molecules irrevocably.
It is both an image for constant flow and change, and for how human actions affect the world surrounding is. Installed on the roof terrace of Market, visitors are invited to spend time and observe the change of conditions in the piece, while overlooking the Stockholm waterfront where the lake Mälaren and the Baltic sea meet. Curated by Stefanie Hessler.
Jacob Kirkegaard @ 2016 - Courtesy Galleri Tom Christoffersen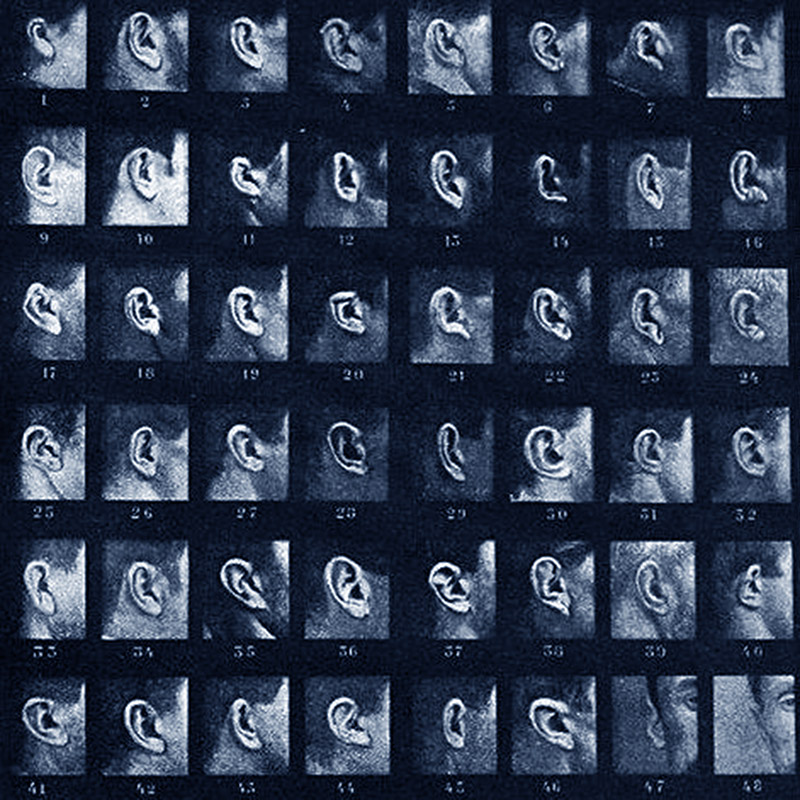 Jacob Kirkegaard as Sound Artist in Residence at Oxford University, 2016
St John's College at the University of Oxford is delighted to announce that Jacob Kirkegaard will be our inaugural Sound-Artist-in-Residence for 10 weeks between 10 January and 19 March 2016. Kirkegaard—a sound artist who works in carefully selected environments to reveal unheard sonic phenomena—has presented his works at galleries, museums and concert spaces throughout the world, including at MoMA in New York, KW in Berlin, the Mori Art Museum in Tokyo, Japan, and the Museum of Contemporary Art in Denmark. His residency at St John's College will find him involved in a range of activities, from presenting his otoacoustic installation "Earside Out" (18 January-24 January 2016) and lecturing on his work (Friday 22 January 2016), to collaborating with students on a brand-new sound-work slated to be heard in the St John's Chapel on the 4th of March 2016.

Earchestra is a new vocal work built from tones generated in the inner ear. These tones, called spontaneous otoacoustic emissions (or SOAE), are produced--without external stimulation--in the ears of some people. Whereas the combinations of tones emitted from one ear can be dissonant, microtonal and complex, tones emitted from the other ear can be harmonious and 'in tune'. Each emitting ear produces something akin to an acoustic fingerprint; these are the basis of the composition.
As part of his residency as Sound Artist at St John's College (University of Oxford), Kirkegaard has recorded and collected tones generated inside the ears of students and staff from a wide number of differnet colleges at Oxford. These recorded 'ear chords' were filtered, analyzed, and then interpreted for voices. Earchestra connects two intimate organs of our body: the ear and the throat. The ears are the composers, the throat and mouth are the performers.
Earchestra will be presented live by the very same 30 individuals whose ears produced the tones that are at the heart of the piece. The performance will take place in the Chapel at St. John's College, Oxford University at 7pm on Friday 4th March 2016.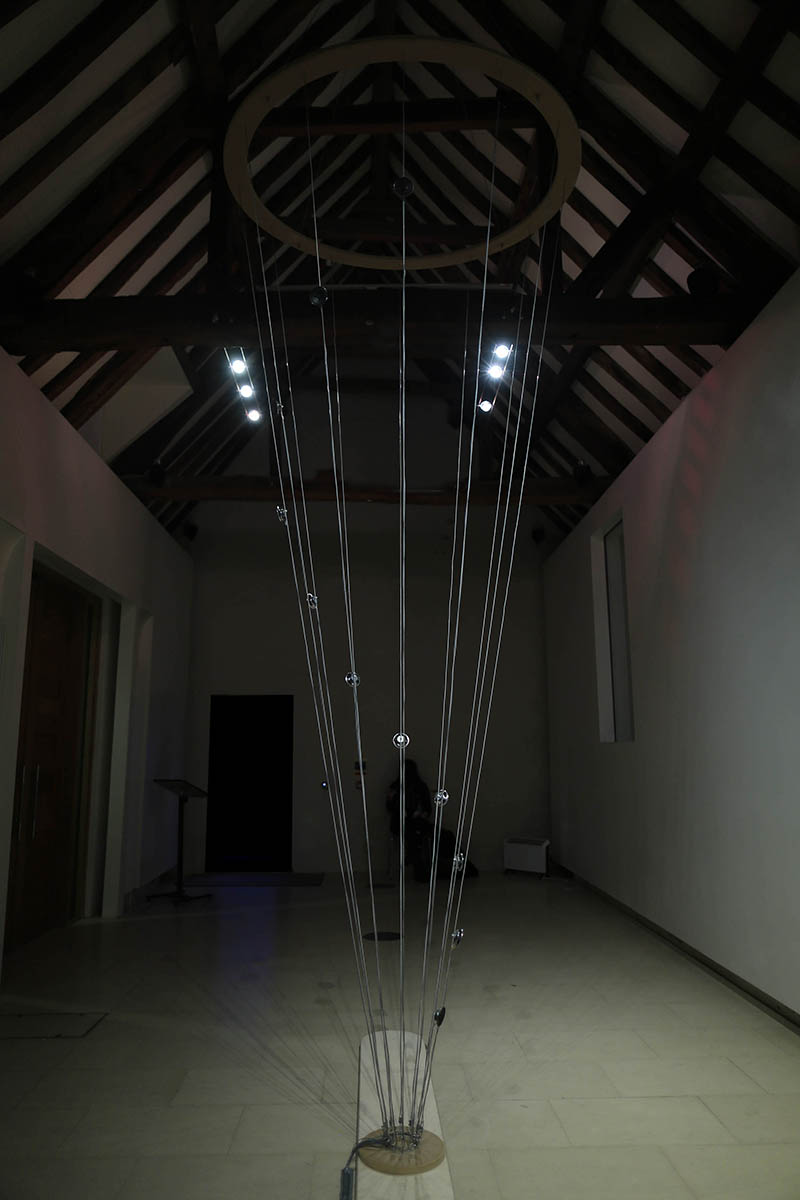 Earside Out at Oxford University, January 2016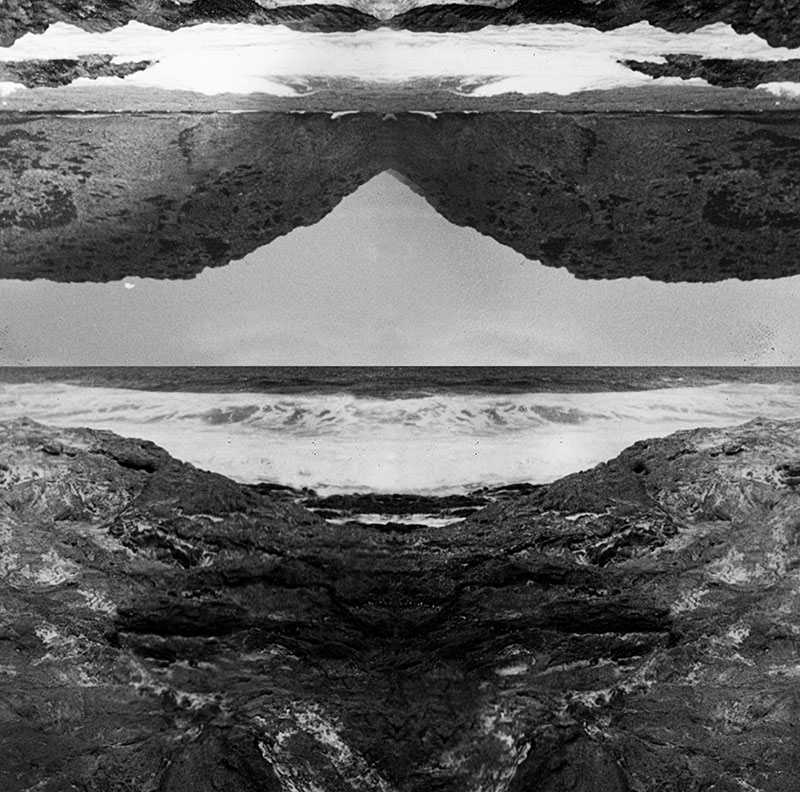 A R C

Vinyl release 2nd of November 2015 on Holotype Editions, Greece © 2015


Holotype Editions is pleased to present a new work by acclaimed sound artist Jacob Kirkegaard. Arc was originally commissioned for INMUTE '14 as a soundtrack to Carl Th. Dreyer's silent film The Passion of Joan of Arc (1928). In this new edit, running to just under 36 minutes, Kirkegaard's refined mastery of tone unfolds in two arc-shaped tracks dedicated to the LP format.
In his score, Kirkegaard fragments and stretches music from Joan's time, aiming to expose the mystically charged atmosphere that could simultaneously declare Joan of Arc a visionary and a heretic. The outcome is an immersive score of prolonged choral-like harmonies that evolve slowly, constantly shifting between darkness and light. Arc lives in moments of transition, embracing the subtle ambiguities that were so difficult for the English clerics to understand and yet so pliable in Joan's flexible mind. Perhaps it is what shade sounds like, or perhaps it is a meditative resonance on the brilliance and terror of thought. Arc is an unfolding of nebulous sound that emerges to the surface when time is suspended.
Arc comes in a limited edition of 300 copies, mastered by Nikos Lavdas at Kiwi and pressed on 140gram black vinyl at Optimal. Cover artwork designed by We Are Still Bold & Beautiful.

Read first review HERE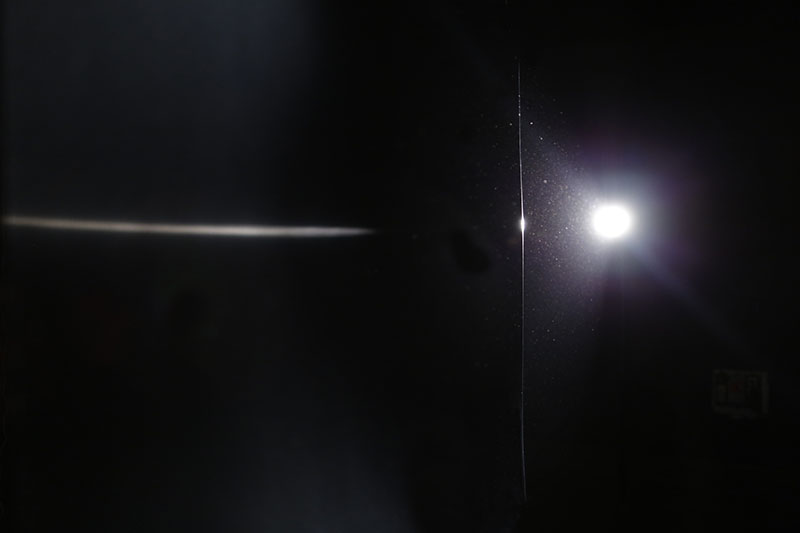 UNTITLED (BLACK METAL SQUARE)

Installation. 100 x 100 x 1 mm black metal plate, 1 piezo transducer, 1 contact speaker, 1 amplifier, 2 speakers, 1 subwoofer and steel wire.
100 years after Kazimir Malevich painted Black Square (1915), Jacob Kirkegaard brings the square to life with sound. Untitled (Black Metal Square) is a freely hanging black metal plate whose natural vibrations are amplified and circulated back into themselves to generate resonances. Centuries of artists have tried to express the nothing through blackness. Untitled (Black Metal Square) evokes Malevich's famous quote "It is from zero, in zero, that the true movement of being begins." Robert Fludd also attempted to express this feeling in his 1617 drawing of a black square. In his work the edges are inscribed with the phrase "et sic in Infinitum" (and like this to infinity) and function like gates that frame a passage to emptiness. To enter the blackness is to experience the potency of a primordial universe before creation. Kirkegaard poses the question, "and once we enter, what do we hear?"

Untitled (Black Metal Square) is commissioned by and created on occassion of the exhibition Sound Noir at NAK - Neuer Aachener Kunstverein. Opening on Sep 26 and running until Nov 22.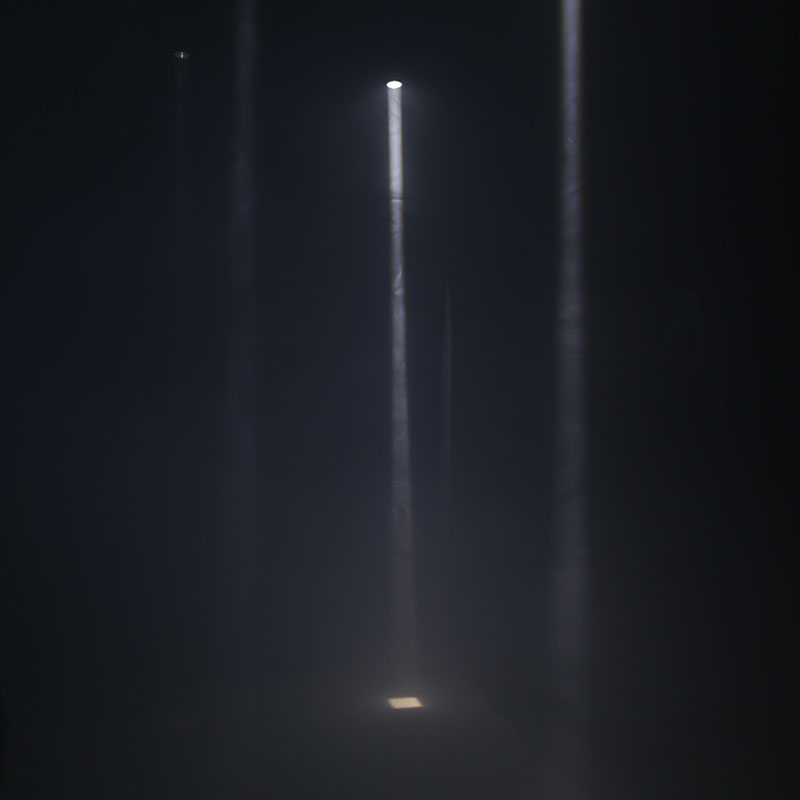 LONDON SUBTERRANEOUS

Kirkegaard's new sound installation is created in collaboration with the independent sonic arts collective Call & Response.
Opening Friday 25th September 6pm—9pm

The project takes the work of seventeenth century alchemist and scientist Athanasius Kircher as inspiration. Kircher was a polymath and inventor, who researched fields as diverse as medicine and Egyptology, and designed and constructed wondrous sound and vision automatons. These included a collection of so called speaking statues whose spiral mouths would lead out into the streets of Rome like giant trumpets. In this way the speaking trumpets or 'hearing lens' would reveal the cacophony of Rome to the listener. London Subterraneous aims to link Kircher's 'speaking trumpets' with his fascination of geology and underground reverberations and find a way to explore London's mundus subterraneous.
For this project, special microphones have been used to access sounds from a series of "stink pipes" that connect the city's familiar terrestrial environment to a lesser-known complex network of sewers and rivers below. The towering, hollow pipes, now rusting fixtures dotted across London erected as safety valves to vent excess toxic gases along a newly built Victorian sewer network in the 1860's allow us to connect through our past and eavesdrop on the capital's underground world. The resultant exhibition is a portrait of some of the sounds created below ground and through the pipes themselves.
"Although these stink pipes are nowadays "useless" this work aims to reveal them as poles of sound, or as singing flutes. In a way these are tones from the past." Jacob Kirkegaard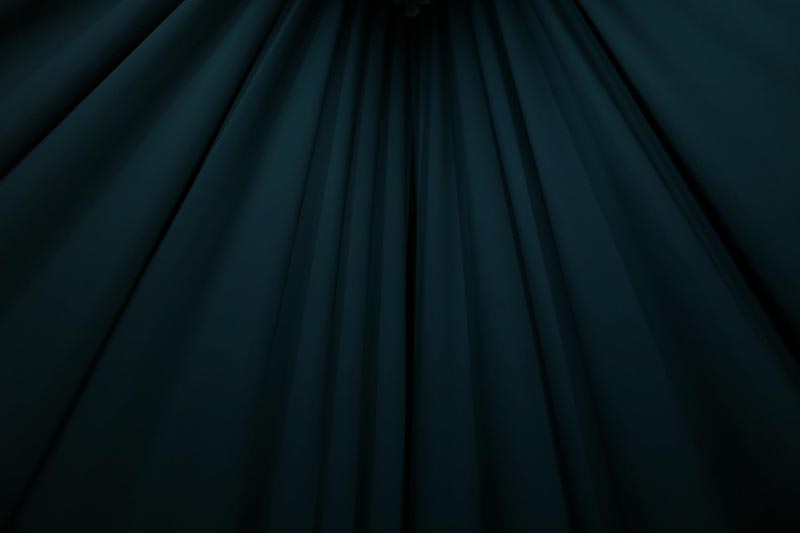 I S F A L D
Jacob Kirkegaard's work ISFALD (Courtesy LOUISIANA - Museum of Modern Art, Denmark) is part of J.F. Willumsens Museum's exhibition NATURMØDER. Among the other artists participating in this exhibition are Astrid Kruse Jensen, Dark Matters, Ditte Knus Tønnesen, Ebbe Stub Wittrup, Eske Kath, Eva Koch, John Kørner, Nikolaj Howalt, Olafur Eliasson and Tal R
B U D A
Live and as sound installation at Mørke Dage i Aalborg, Denmark, October 23rd

30 min © 2012 - 2015
A sound portrait of an Ethiopian exorcism ritual
Buda (or bouda), in Ethiopian folk religion, is the power of the evil eye. During en excorism ritual priests intervene and perform exorcisms on behalf of those believed to be afflicted by demons or buda. Demon-possessed persons are brought to a church or prayer meeting. Often, when an ill person has not responded to modern medical treatment, the affliction is attributed to demons. Unusual or especially perverse deeds, particularly when performed in public, are symptomatic of a demoniac. Dialogue with the spirit is an important part of the exorcism ceremony. It helps the exorcist to know how the spirit was operating in the life of the demoniac. The signs and events mentioned by the spirit are affirmed by the victim after deliverance. The recordings used in Buda were made in Ethiopia in 2012 and edited in Berlin in 2015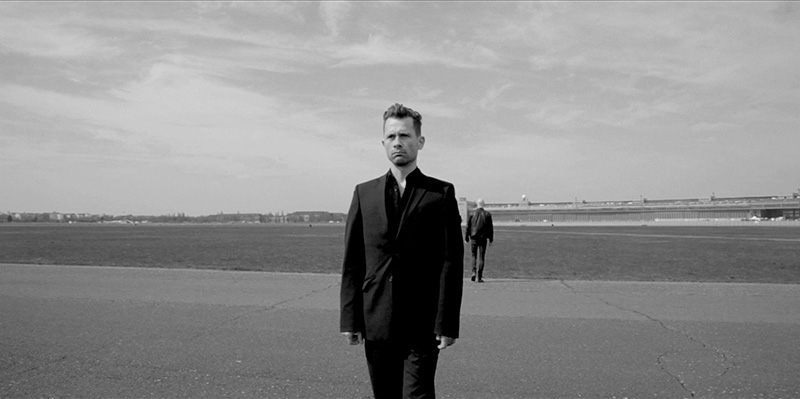 Jacob Kirkegaard is delighted to be part of GIBCA - The Gothenburg Biennial 20015 where he presents his performative video work

T R I S T E L E G # 1 - 3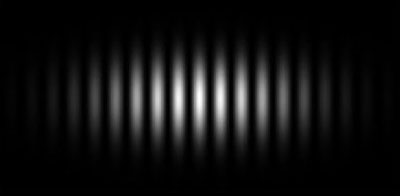 O N D E S C O R T I
For the opening of GIBCA Suzanne Farrin and Kirkegaard will premiere their composition, Ondes Corti!
The concert will take place at Folkteatern in Gothenburg on the 11th of September, 2015

Ondes Corti is a series for inner ear tones and ondes Martenot written by Jacob Kirkegaard and Suzanne Farrin. The musical materials are derived from tones produced by the ear itself projected through live electronics and in dialogue with one of the earliest electronic instruments: the ondes Martenot.
The ondes was first imagined at the top of the Eiffel Tower by Maurice Martenot, an engineering student and amateur cellist who was drafted during the First World War to work on radio transmissions. Depressed over the destruction, he had a vision that these tools could be transformed from destructive to beautiful. He dreamed of creating an instrument that could communicate directly with an audience with no impediment other than "the imagination of the performer." He eventually believed that the performer would be able to "think" an interpretation and the audience could receive the music telepathically. The result is an instrument that is an expressive, other-worldy machine and also the most technically advanced musical instrument of its time (the 1920s).
These expressive tones also exist within the ear itself and appear remarkably similar timbrally to sine waves. This musical fingerprint is the result of spontaneous otoacoustic emissions (SOAE)s, which are sounds that are generated in the Organ of Corti without external stimulation. They are perceptible, though often go unnoticed, and can be recorded with sensitive microphones. Like human sound signatures, they are a window to the immense diversity and richness of the human identity.
Ondes Corti will explore these inner and other worlds: what we create and what we are capable of receiving. These pieces will unearth the tones hidden in nearly every individual's ears and create musical poetry that exposes and embraces the sounds that connect us.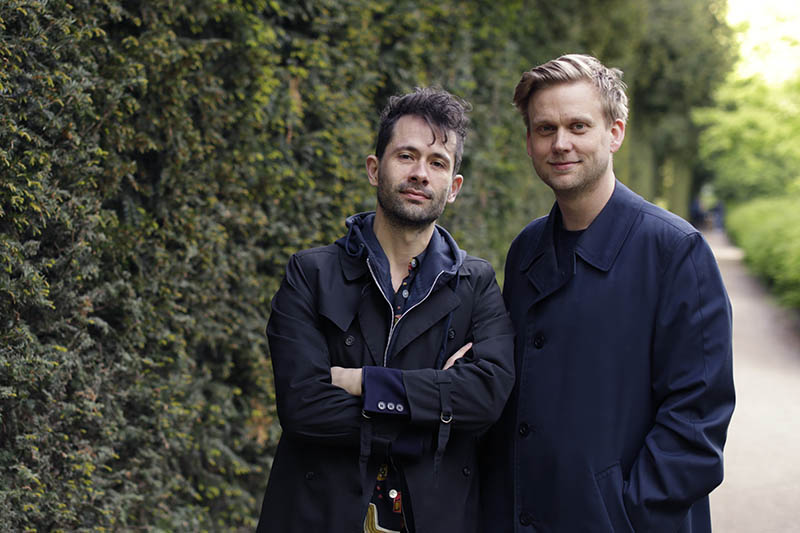 D E S C E N D I N G
Niels Lyhne Løkkegaard & Kirkegaard have joined forced creating their first collaboration. LIGHTS/ DESCENDING is a work for 13 horns.
Premiered live at Dokk1 in Aarhus, Denmark on the 29th of august 2015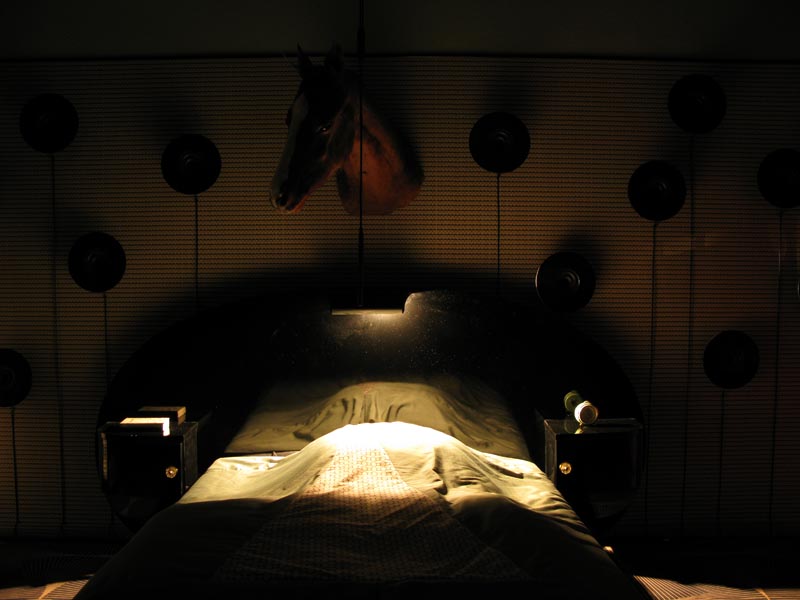 H O U S E O F M A R E
Great Gifts Of Chance
with Andreas Albrectsen, William S. Burroughs, Claus Carstensen, Lars Christensen, Jacob Kirkegaard, Henrik Menné, Julie Nord, Niki de Saint Phalle, Richard Serra, Steve Reich & Torben Ulrich. Live at the opening night (Aug 14th): Steve Reich's Pendulum Music. First performed in 1969 at the Whitney Museum, New York Richard Serra, James Tenney, Steve Reich, Bruce Nauman and Michael Snow. Exhibition at Gallery Tom Christoffersen, Copenhagen, 14.8 - 19.9.2015
RECOLLECTION Kamal Aljafari Trailer from aljafari films on Vimeo.
Germany · 2015 · DCP · Color and Black & White · 70' · o.v. no dialogue
This film consists of footage appropriated from Israeli fiction films shot in Jaffa
Focusing beyond actors and invented narratives, this film portraits the people and spaces caught in the background
The sound used in this film was recorded in Jaffa in 2015

Director: Kamal Aljafari · Cinematography: Kamal Aljafari · Field recordings and Soundtrack:
Jacob Kirkegaard · Sound mix: Gilles Benardeau · Animation: Daniel Franke

See pictures of Kirkegaard's solo exhibition Earside Out at Museum of Contemporary Art in Denmark this year
Artist in residency in Greece:
SONIC TOPOGRAPHIES organized by IMPLODE

Ilios - Ancient Theatre of Eretria
Jacob Kirkegaard - Euripus Strait
Georgia Kotretsos - Medieval Castle of Casteli
Yiorgis Sakellariou - Ancient Temple of Artemis (Aulis)
Euripus Strait - Jacob Kirkegaard
The Euripus Strait, is a narrow channel of water separating the Greek island of Evoia in the Aegean Sea from Veotia in mainland Greece. The distance between Evoia island and mainland is consider to be one of the nearest in the world (40 meters). The strait is subject to strong tidal currents which reverse direction approximately four times a day. Tidal flows are very weak in the Eastern Mediterranean, but this strait is a remarkable exception. Water flow peaks at about 12 km/hour, either northwards or southwards,
and boats are often incapable of sailing against it. When nearing flow reversal, sailing is even more precarious because of vortex formation. The currents are influenced by moon, the natural satellite of the earth, which creates the phenomenon of tides. This unique phenomenon employed ancient Greeks, particularly Aristotle and Eratosthenes as well as many other scientists of the last century.







Working on soundtrack for Kamal Aljafari's new film. Preview at the Beirut Art Center in May, 2015. The sound material is based on field recordings made in Palestine / Israel in February 2015.









YESETAN MENFES
- a sonic portrait of an excorsism ritual in Ethiopia
Live at MAYHEM in Copenhagen, Denmark, April 22nd





Jacob Kirkegaard's retrospective solo exhibition EARSIDE OUT at the Museum of Contemporary Art in Roskilde, DK, Jan - Apr








POSH ISOLATION launches the release of a triple-cassette album containing five of Kirkegaard's previously unreleased works; Æsturarium, Iron Wind, Déjà Vu, Fool's Fire & Under Bjerget











ELSE MARIE PADE - Electronic Works 1958 - 1995. Vinyl & CD release produced & curated by Jacob Kirkegaard & released by Important Records, USA. Essay by Carl Michael von Hausswolff






EARSIDE OUT - Sound installation & 40-minute composition of spontaneous otoacoustic emissions; 12 speakers, 45 meter steel string and red cable. Commissioned by and first exhibited at the Museum of Contemporary Art, Denmark



On occassion of the 150. anniversary of Danish composer Carl Nielsen, Jacob Kirkegaard has been commissioned to create a new work for Afspejlinger af Carl Nielsen. The composition Bølgen (The Wave) will be premiered at Odense Koncerthus on February 26th & 27th in Odense. Artistic direction by Arnbjörg María Danielsen